Program Description
Course Overview
The Master of Fine Art (MFA) programme caters for students who wish to develop their professional practice or knowledge within the discipline of Fine Art. Typically this might include teachers, practising artists, community workers, arts administrators, or recent graduates in Fine Art who wish to further their professional practice.
The MFA is designed to respond to students who already have a practice and who are able to readily determine where they are in relation to a field and its histories of practices and ways of working. It is the role of the MFA to work outwards, as it were, towards a context for the students practice.
The student focus will be on their development of Art Practice relevant to the CSAD Subjects of: Fine Art; Textiles; Ceramics; Artist Designer Maker; and Illustration.
The MFA curriculum is designed so that students in the field of Fine Art:
Kick-start a career or develop an idea
Develop professional skills
Become able, professional and directed
Have a trajectory towards progression to a future Professional Doctorate
Please note: This programme will undergo periodic review in 2018/19. As such, course content shown below may change to ensure the programme remains current. Any applicants will be informed of any changes once confirmed.
Learning & Teaching
The MFA is taught through lecture and seminar with individualised supervisory meetings to develop a learning contract (part of the early Personal Development Planning process [PDP]) and an individualised programme of learning and individualised supervision towards a creative research outcome, defined and monitored by developing PDP. Our approach to learning and teaching is based on negotiation and dialogue, encouraging students to develop their own, self-directed project to a professional standard within a rigorous yet supportive academic environment.
To support this, each student is allocated a Personal Tutor and an additional subject-specialist member of staff (academic tutor) from within the design expertise in a respective design department. Together, they form the Supervisory Team. The CSAD web application form includes a personal statement, and an outline of the professional or research project that the student wishes to pursue at Masters level. This informs the allocation of personal tutor and subject-specialist member of academic staff (academic tutor) with whom the learning contract is established, which in turn forms the basis for the student's personal plan, reflected on in the continuing PDP process.
Employability & Careers
The MFA programme acts as a gateway for students to enhance their careers as, or to become, established artist, designers, makers or architectural technologists, leading towards a career or to a Professional Doctorate in either art or design. Cardiff School of Art and Design offers Professional Doctoral programs in both Art and Design.
The MFA programme is designed to enable students to achieve the attributes of greater flexibility, adaptability, and individual responsibility and autonomy as professional artists, designers or researchers. It goes without saying that the MFA programme develops increasing creativity, self-reliance, initiative, and the ability to perform in rapidly changing environments as well as increasing competence with research skills and methods which will make graduates highly employable as academics and or researchers or enable them to develop an active and sustained practice as artists or designers.
The MFA is particularly focused on students who have already commenced their professional practice, designed about the provision of opportunities for 'learning in employment', and thus by implication exhibit the qualities necessary for employment.
All students' will complete a portable 'record of achievement' and use their PDP to support employability and life-long learning, normally in the form of a blog, that integrates opportunities for self-reflection in programmes in order to help them develop as effective and confident learners.
Entry Requirements
Students will normally have achieved a first class or second class upper division first degree (1st or 2.1 degree classification) in an appropriate subject, and/or equivalent professional standing or experience in a Design discipline (based upon assessed Accredited Prior Learning or assessed Accredited Prior Experiental Learning), or a discipline associated with their programme of study.
Last updated Oct 2019
About the School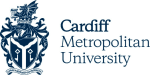 Located in an exciting, modern European capital city, Cardiff Metropolitan University is a global university. We are continually investing in our students' future and provide education and training op ... Read More
Located in an exciting, modern European capital city, Cardiff Metropolitan University is a global university. We are continually investing in our students' future and provide education and training opportunities that are accessible, flexible and of the highest quality to students from over 140 countries worldwide.????
Read less