MEng in Environmental Engineering
Program Description
Degree requirements
To earn this degree, you must complete a total of 30 credit hours:
applied mathematics course, in a relevant topic such as numerical methods, linear algebra, or statistical analysis (3 credit hours)
engineering management course (3 credit hours)
24 credit hours from:
general engineering, environmental engineering, civil engineering, mechanical engineering, or geology, selected with your committee's approval (15 credit hours)
elective courses (9 credit hours), which can include up to six credit hours in an optional practice-oriented project
Admission information
Applicants must select one primary emphasis in:
civil engineering
electrical engineering
environmental engineering
mechanical engineering
computer science
Prerequisites/Admission Requirements
You must have a B.S. degree in the discipline and an overall GPA of 3.0 or higher. If you have a B.S. degree in a different discipline from that of your master's application, you must complete a pre-admission course of study while earning a grade of "B" or higher in all pre-admission courses. See the prerequisite link below for this information.

You must take the GRE General Test unless you earned your B.S. degree from NAU or are in our Integrated Program in the discipline of your master's application. If you are an international applicant whose native language is not English, you must also submit TOEFL scores.

Your application must include a statement that includes your educational goals and top areas of interest for your study and/or research.

Your application must include three letters of recommendation.

You must be accepted by the department.
Environmental engineering emphasis prerequisites
Applicants without a BS degree in the discipline are required to attain equivalency of BS-level knowledge of the subject before being fully admitted to the MS program. Equivalency is determined by the CENE department faculty and Chair and may consist of additional coursework, experience, testing or a combination of these items. After determining the equivalency requirements, a representative of the CENE department faculty will meet with the applicant to develop a plan so that the applicant can be provisionally accepted to the program. Demonstration of achievement (B or better) in the following prerequisite courses is required to attain equivalency.
This non-thesis program is designed for practicing professionals and allows you to build additional expertise in the environmental engineering areas of water resources, air pollution control, sustainable engineering, hydrogeology, biotechnology and the design of constructed and natural remediation systems. Students graduating from this program can design solutions to complex environmental problems and are prepared to become registered professional engineers specializing in environmental engineering in their future careers.
What Can I Do with a Master of Engineering in Environmental Engineering?
Society's demand for essentials such as clean air, food and water, sustainable land use and consumer products pose large-scale, practical problems. Environmental engineers use engineering, biological and chemical principles to design and operate pollution control and impact mitigation systems. Learn to be part of the solution to some of society's greatest challenges when you study environmental engineering at the graduate level at NAU. This program leads to exciting careers in the public or private sectors where you can make a difference.
With further education, one of these paths is possible:
Researcher
Sustainability engineer
Engineering consultant
Field engineer
University Requirements
To receive a master's degree at Northern Arizona University, you must complete a planned group of courses from one or more subject areas, consisting of at least 30 units of graduate-level courses. (Many master's degree programs require more than 30 units.)
You must additionally complete:
All requirements for your specific academic plan(s). This may include a thesis.
All graduate work with a cumulative grade point average of at least 3.0.
All work toward the master's degree must be completed within six consecutive years. The six years begins with the semester and year of admission to the program.
In addition to University Requirements:
Complete individual plan requirements.
ADDITIONAL ADMISSION REQUIREMENTS
Admission requirements over and above admission to NAU are required.
NAU Graduate Online application is required for all programs. Details on admission requirements are included in the online application.
Undergraduate degree from a regionally accredited institution.
Grade Point Average (GPA) of 3.00 (scale is 4.00 = "A"), or the equivalent.
Admission to many graduate programs is on a competitive basis, and programs may have higher standards than those established by the Graduate College.
Transcripts.
For details on graduate admission policies, please visit the Graduate Admissions Policy International applicants have additional admission requirements. Please see the International Graduate Admissions Policy.
Individual program admission requirements include:
B.S. degree in Engineering or completion of prerequisite courses (see department website for details).
GRE® revised General Test.
3 letters of recommendation.
Personal statement or essay.
Accelerated Bachelor's/Master's Plan Option
This program is available as an Accelerated Undergraduate/Graduate Plan. Accelerated Programs provide the opportunity for outstanding undergraduates working on their bachelor's degree to simultaneously begin work on a master's degree, which may allow them to complete both degrees in an accelerated manner by applying 6 units toward both degrees. Students must apply to the accelerated program and the master's program by the application deadline, and meet all requirements as listed on the Accelerated Bachelor's/Master's Programs to be considered for admission. Admission to programs is competitive and qualified applicants may be denied because of limits on the number of students admitted each year. Be sure to speak with your advisor regarding your interest in Accelerated Programs.
Student Learning Outcomes
The Master of Engineering is a non-thesis professional degree, based primarily on coursework and/or on an engineering project designed with the guidance of a faculty advisor to address a need or problem specific to their engineering field of study (Civil, Environmental, Electrical, or Mechanical Engineering). This degree program is designed to provide a broad, practice-based education.
Demonstrate the ability to apply graduate-level critical thinking skills to formulate and solve advanced civil (electrical/environmental/mechanical) engineering problems.
Acquires knowledge on advanced contemporary engineering topics and computational tools specific to civil (electrical/environmental/mechanical) engineering.
Develops the ability to identify, formulate, and solve relevant advanced civil (electrical/environmental/mechanical) engineering problems.
Develops the ability to synthesize, explain, verify, and justify solutions to complex civil (electrical/environmental/mechanical) engineering problems.
Demonstrate the ability to, independently and creatively, design, plan, and conduct complex civil (electrical/environmental/mechanical) engineering projects;
Assesses the state of the art in the field of study.
Applies, independently and creatively, appropriate engineering theories and tools towards developing a viable solution for the project.
Designs and conducts activities specific to the project.
Demonstrate the ability to communicate effectively the results of a comprehensive research project through oral presentations and publications.
Creates a report reflecting the integration of knowledge acquired through the project.
Delivers an oral presentation to peers summarizing the work performed on the project and its outcomes.
Synthesizes and presents the relevance of the engineering project in both technical and non-technical terms.
Last updated Jun 2020
About the School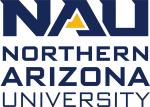 Northern Arizona University is a public university offering undergraduate, graduate, and professional degrees of high quality and societal value. As a student, you are at the center of the NAU experi ... Read More
Northern Arizona University is a public university offering undergraduate, graduate, and professional degrees of high quality and societal value. As a student, you are at the center of the NAU experience, which is guided by a dedicated and distinguished faculty committed to teaching, individual engagement, and research excellence.
Read less