MEng in Electrical, Electronic and Energy Engineering
Home ›
Master ›
MEng in Electrical, Electronic and Energy Engineering
Program Description
Accredited by: IET EI
Year 3 entry only
The global demand for renewable and other energy technologies is increasing the need for engineering graduates with traditional electrical and electronic skills suitable for energy generation, distribution, instrumentation and telecommunications.
Recent industry and government reports highlight the strong need for renewable and energy technologies to be part of the skills set of electrical and electronic engineering graduates. Graduates will be ideally placed to capitalise on the significant and unprecedented growth in this area.
This programme is accredited by the Institution of Engineering and Technology (IET). The IET Accreditation is an internationally respected benchmark awarded to high-quality programmes that provide an ideal preparation for aspiring professional engineers.
Your career
Graduates will contribute to the global need for sustainability of energy resources and production and the commitment to reduce carbon dioxide emissions. Graduates from the programme can expect a starting salary from £20k to £30k.
What you will study
Year 3
Energy Resources & Management, Communications Engineering, Electrical Machines & Power Distribution Systems, System & Circuit Design, Integrated Engineering Studies 3, Engineering Operations Management.
Year 4
Honours Project, Power Systems Analysis and Protection, Industrial Communications Systems, Advanced Systems & Circuit Design, Renewable Energy Integration.
Year 5 (MEng)
MEng Team Project, Electrical Power Systems, Advanced Industrial Communications Systems, Condition Monitoring, Renewable Energy Technologies, Control Systems, Energy Audit & Distributed Generation.
Entry requirements
All entry requirements listed here should be used as a guide and represent the minimum required to be considered for entry. Applicants who are made a conditional offer of a place may be asked to achieve more than is stated.
Year 3
HND
SQA HND in Electrical and/or Electronic Engineering with Maths for Engineering 1, 2 and 3 or Engineering Maths 1, 2, 3, 4 and 5 and B in the Graded Unit or equivalent qualification.
English language
Students whose first language is not English will normally be required to hold the equivalent of an Academic IELTS test score of 6.0 with no element less than 5.5.
Please note: if you are from a majority English speaking country, you may not be required to provide further proof of your English Language proficiency.
Additional information
Other academic and vocational qualifications
Each application to GCU is considered on an individual basis. If you do not have the typical academic entry qualifications, but can demonstrate relevant work experience and/or credits from recognised professional bodies, you may be eligible to enter this course via the University's Recognition of Prior Learning scheme.
International pathways
If you do not meet the English language requirements, you may be eligible for the English for University Study programme.
Fees and funding
The tuition fees you pay are mostly determined by your fee status. What is my student fee status?
Tuition fees 2018/19
Home: £1820
RUK: £9250*
EU: £1820
International: £11,500
*Total tuition fees for RUK students completing a three or four-year degree are capped at £27,750. Specific fees are subject to confirmation by the Scottish Government and may change once confirmed.
If you commence your studies in September 2018 or January 2019, these are the annual or module fees that apply to the duration of your course; however, fees are subject to change. For full details on how fees may change read our fees and refund policy.
Additional costs
In addition to course tuition fees, you may encounter additional costs during your time at University.
Scholarships
We provide high-quality education for a fair price; as the University for the Common Good, we are committed to offering accessible higher education for talented students by keeping our tuition fees low and providing a generous scholarship package of over £2.5 million per year.
If you have any questions or enquiries regarding scholarships available for 2018/19, please feel free to contact the student enquiries team.
International student start dates
For new international students, orientation events start on 14 September 2018. This extra time is specifically designed to assist new international students in settling into the UK and GCU prior to the start of general student induction and teaching.
There will be a whole host of fun and informative activities taking place during this period, including campus and city tours, as well as welcome events where you can meet other international students.
Professional accreditation
The programme is accredited by the Institution of Engineering and Technology (IET) and the Energy Institute (EI) which are both licensed by the Engineering Council to accredit courses for CEng status. You will gain a host of benefits including free membership for the duration of your studies. You can also use your accredited degree qualification for professional membership.
HM Forces
In partnership with HM Forces, GCU has identified this programme is being particularly suited to military and ex-military men and women. Visit the HM Forces Careers Zone for more information on the services we provide.
Assessment methods
A variety of assessment methods are used within the modules, depending on the aims, objectives and the learning outcomes. Some of the modules are theoretical in nature, some are more practical or software based, others are more discursive or presentation based. The most common assessments used are unseen examinations and coursework assessment exercises of various types. Examinations are taken at the end of a trimester. Coursework can take a number of forms: Case studies Presentations and vivas Laboratory work Project activity. All candidates will complete a major individual project in the Honours year. The underlying philosophy of the project is that of allowing each student to develop educationally as an individual by selecting, studying, analysing and evaluating in depth some problem or area of engineering. The project offers an alternative to learning within the traditional lecture/tutorial environment and an alternative method for the student to demonstrate his/her capabilities. The Group project activity at the MEng level is designed to enable students to engage in a pseudo-industrial team working situation within a multidisciplinary context. Concepts such as design and analysis involving commercial software, product realisation, product lifecycle, business, management, financial costing, sustainability, environmental and ethical considerations will be included.
Teaching methods
The strategy for learning for the Electrical Electronic and Energy Engineering programme is fundamental to achieving the overall aims of the programme. The teaching approach is student centred, practical and participative and has been designed to move away from the traditional teacher-centred paradigm to a more active, student-driven, a personalised engaged model of learning using state of the art technologies necessary for employability in a digital age. Students are encouraged to take a broad view of their education and contextualise course materials to their personal objectives and the real world. A range of delivery methods is used on the programme including lectures group-based tutorials and seminars (both tutor and student-led) group based practical exercises in electronic system design (supervised and directed) problem-based learning scenarios and case studies directed study coursework assignments (individual and group-based) and supervised projects. Online digital support media allows students to utilise alternative learning materials suitable to their personal learning style. SEBE academic staff knowledge and experience gained from working on research and consultancy across the subject areas will ensure that students are exposed to the latest advances in modern practices and theories. In trimester B of level 3, there is an opportunity for students to spend time off campus on an international exchange activity abroad. Another option allows students to take a one-year industrial placement between level 3 and level 4. Throughout all years external guest lecturer(s) covering specialist topics, where appropriate will be used. The Department of Mechanical, Electrical and Environmental Engineering has an enviable ongoing commercial research and consultancy record through which guest lecturers can be recruited.
Last updated Jul 2018
About the School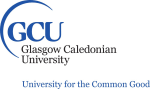 GCU's vast IT, engineering and construction experience is housed within the School of Engineering and Built Environment. Our supportive staff are experts in their field; well-connected frontrunners in ... Read More
GCU's vast IT, engineering and construction experience is housed within the School of Engineering and Built Environment. Our supportive staff are experts in their field; well-connected frontrunners in areas such as IT security and web development, environmental science, telecommunications, surveying and building services. Our research into built environment and connections with industry leaders in growing markets such as games design make us an exciting choice for students, staff and researchers.
Read less