Program Description
Overview
Growth in China will redefine patterns of consumption, production, and cultural appropriation domestically and globally for generations to come. As China-based companies shift to a designed-in-China strategy and international companies seek to design for the Chinese market, career opportunities for graduates of this programme will be numerous.
The MDes Industrial Design programme is for graduates or professionals with design or engineering backgrounds, who want to broaden and deepen their design and design research thinking. You will develop an appreciation for and practice transdisciplinary approaches towards design solutions, including products, interactions, systems, and services. Options are available for part-time study for working professionals.
Following this programme, you will develop individual specialism skills while maintaining a generalist, transdisciplinary outlook towards design. During the first semester of this programme, you will advance your competencies in design research methods, transdisciplinary design tools, innovation processes, and design visualisation and communication. In the following two semesters, you will be supervised by academic staff to develop and carry out your own design research project.
Graduates of this programme, as with all XJTLU masters degrees, earn a University of Liverpool degree that is recognised by the Chinese Ministry of Education.
Why Should I Study Industrial Design At XJTLU?
Exchange/visit opportunities to UoL's Liverpool and London campuses.
Internships/collaborations through staff's good network with international institutions and companies.
Embracing diversity, which supports and facilitates a wide range of design specialties and representations
Knowledge and skills
You will be encouraged to take advantage of the transdisciplinary nature of this programme, with an emphasis on development and evaluation of new investigative methods and approaches. In addition to the academic modules, you can utilise the Additional Learning Activities (ALAs) to enhance relevant skills, e.g. design software, cultural appreciation, research, teaching, internship... etc. Your final projects can have an academic emphasis to prepare for doctoral study or be based on a more applied, industry-focused agenda.
Modules
Framing design research
Methods for transdisciplinary design
Innovation by design
Advanced design visualisation and communication
Design research project (over two semesters)
Additional learning activities
The completion of additional learning activities is required to complete your masters degree. Normally, required ALA hours will be distributed evenly across each semester, amounting to 200 hours per semester. Part-time programmes will normally require 100 to 150 hours per semester.
Careers
The MDes Industrial Design programme offers you a solid preparation for careers such as design practitioners and design managers, as well as for further studies on design-related PhD programmes.
Scholarships
XJTLU offers a generous scholarship of up to 50 percent of the total tuition fee for all full-time masters programmes based on academic merit. Should you wish to apply for XJTLU master scholarship, please submit a scholarship application letter in your application stating the reasons why you should be considered.
Entry Requirements
UK
Upper second class (2:1) honours
CHINA
211 Project; Top 100 of 2018 Shanghai Ranking--75 percent or above
Non 211 project; Non Top 100 of 2018 Shanghai ranking – 80- 85% percent or above, depending on your Undergraduate institution
Note: Shanghai Ranking of The Best Chinese Universities is subject to annual update
Chinese applicants are not required to take the MoE postgraduate entrance exam.
NORTH AMERICA
3.0 Cumulative GPA (out of 4) or 3.2 Cumulative GPA in the final two years of your undergraduate programme
OTHER REGIONS
Equivalent academic qualifications
Academic Background
An undergraduate degree (UK 2:1 or equivalent) in BArch, BEng in Architecture, BA (Hons) in Architecture or equivalent. Applicants are required to submit a portfolio of their own creative works as a student and a practicing architect/intern (indicating where and when the work was done, who the tutor/supervisor was, who was part of the team and what the applicants' role was in the team, A3-size, typically 10 to 30 pages, in PDF format). An internship in an architecture-related practice is recommended, but not required. We might accept applicants with substantial work experience or an outstanding portfolio even if their grades are lower than the minimum entry requirements.
English Language Requirements
If English is not your native language or if you have not studied in English at degree level, you will need to provide evidence of your English proficiency. You should normally possess one of the following qualifications:
IELTS: 6.5 (minimum of 5.5 in all sections)
TOEFL iBT: 90 (minimum of 21 in any skill)
In exceptional circumstances, individual cases will be considered on their own merits. You may be required to attend interviews or tests to further demonstrate your English proficiency.
If you miss the English language requirements by 0.5-1.0 of an IELTS band, or a similar number for other English language exams, you can be admitted to the programme after successful completion of our five- or eight-week intensive English presessional course.
You can also apply to take the XJTLU English language test in lieu of an IELTS/TOEFL or equivalent. Based on the score, students may be admitted or may be required to take and successfully complete the five- or eight-week intensive English presessional course.
Additionally, students may be required to complete English language courses on a pass/fail basis as part of the additional learning activity requirement during their studies at XJTLU.
Last updated Jan 2019
About the School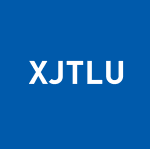 Xi'an Jiaotong-Liverpool University (XJTLU) is an international joint venture university founded by Xi'an Jiaotong University in China and the University of Liverpool in the United Kingdom in 2006. ... Read More
Xi'an Jiaotong-Liverpool University (XJTLU) is an international joint venture university founded by Xi'an Jiaotong University in China and the University of Liverpool in the United Kingdom in 2006.
Read less