MBFA Master Course Banking Finance Insurance - International
Home ›
Master ›
Finance ›
MBFA Master Course Banking Finance Insurance - International
Program Description
This training is based on the experience of IAE Nantes - Economics
objectives
The aim of the Master is:
to meet the expectations of institutions in terms of finding top-level employees, whose mission is to structure, animate and develop the activity both in South-East Asia and internationally. to enable experienced employees to better understand and control changes in the financial sector: competition, digitization, consumer behavior, international regulation. to enable younger employees, identified as having high potential, to gain a global vision of the challenges facing their companies to take into account local specificities but also linked to international exchanges to configure effective strategies and tools. to offer graduates career prospects in Vietnam and around the world.
Organization
The training is provided in Hanoi in the premises of the International School - UNVH, in the form of 22 autonomous modules, with one module of 18 hours every 2 to 3 weeks for 15 months (beginning in October).
Each week the classes are held, they are held on Thursday nights, Friday nights, Saturday afternoons and Sundays. Classes are taught in ENGLISH.
Program
EU 1 - Fundamentals of Finance
Research Methodology
Financial Macroeconomics
Theory of banking and regulation
Capital market (shares and interest rate)
Financial analysis and granting of credit
EU 2 - Economic and legal framework
Legal framework of banking and insurance
Insurance
Risk management of financial products
International Finance
UE 3 - Profitability and management
Management control
Management control in bank and insurance
Recording of financial transactions and audit
Management and theory of organizations
UE 4 - Strategy and marketing
Corporate Strategy and Financial Sector Foresight
Product Strategy and Banking Services
marketing
Banking Marketing
EU 5 - Mathematics and Information System
Financial mathematics
Statistics and Decision Theory
Information system for banking and insurance
EU 6 - International Exchanges and Risk Management
Credit risk management
International Operations
UE 7 - Research Memory and Methodology
UE 8 - Internship / Internship
___
An action research paper, the result of work over the entire duration of training, is given by the student. It is followed by a university tutor and a defense before a mixed French-Vietnamese jury. This thesis focuses on a topic useful to the development of the company of which the student is an employee or internship. Developed according to the standards of international research, it trains through research and can facilitate, for the laureates, the continuation of their training towards a PhD or a PhD.
Procedures for checking skills and knowledge
The Units of Education and Training (UEF) are composed of Units capitalizable (UC). Each is evaluated at review sessions of 3 to 4 CUs. CUs can be capitalized from one session to another. They cease to be so if the training stops.
Title obtained: Master (awarded by the Université de Nantes by authorization from the French Ministry of Higher Education and Research), Mention: Currency Bank Finance Insurance; Specialty: Banking Finance Insurance - International.
Admission
Prerequisites
The public comes from banks and insurance companies, national or international, public or private. The scope of these organizations covers individuals, businesses and businesses, administrative or professional communities, states. They finance consumer loans, business investments, infrastructures, act on the stock market, engage in international actions. The public also comes from companies that support financial institutions: auditing and consulting firms, specialized law firms, developers of information systems, regulators, etc. Some places are accessible to French students or partner universities of the Université de Nantes , since they have validated a Master 1 level (240 ECTS), have the academic prerequisites and a sufficient level of English (B2 or TOEFL ...). They will also have to complete an internship throughout the training.
Terms of access: application
Participants are jointly recruited by the Université de Nantes and EI-UNVH. Candidates submit an application to assess their level of study (Master 1 or equivalent minimum), their professional experience, their level in English, their ability to mobilize time for training. Candidates are frequently presented by financial institutions. At the end of the selection on file, an individual interview before a jury composed of teacher-researchers and professionals is organized.
Registration fees
The registration fee is 5000 € in 2018
opportunities
Director of Business Lines within the Bank Network Director Regional Director Group Manager of Agencies Corporate and Institutional Account Manager Risk Controller Banking Controller Financial Director Finance Manager Information Systems Developer for the Bank
partnerships
The training was jointly defined by:
The Banque Finance Economie department of IAE Nantes - Economics
The courses are taught by Vietnamese and French academics and professionals. French professionals are banking and financial executives in activity or having had in the very recent past important strategic functions in the bank.
Last updated Mar 2020
About the School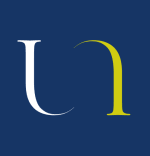 Université de Nantes has never stopped moving forward. Faced with today's challenges we constantly reinvent ourselves. In the last 50 years, Université de Nantes has taken training and research to the ... Read More
Université de Nantes has never stopped moving forward. Faced with today's challenges we constantly reinvent ourselves. In the last 50 years, Université de Nantes has taken training and research to the highest level and, in 2015 took a spot in the Times Higher Education World University Ranking. Université de Nantes is ranked among the top 25 French universities. In these 50 years, we have considerably progressed.
Read less