MBA in Sustainable Mobility Management
Home ›
Master ›
MBA in Sustainable Mobility Management
Program Description
Sustainable Mobility Management (MBA)
TU-Campus EUREF
Since the academic year 2017/2018, the Technical University of Berlin (Technische Universität Berlin) is offering a new master's program on Sustainable Mobility Management on the EUREF Campus in the center of Berlin. The course targets transport engineers, transport and mobility experts, planners, architects, and sustainability project managers who want to gain in-depth, special knowledge in the field of sustainable mobility management.
The growing environmental impact of transport systems, as well as their energy voracity, requires new approaches and new concepts. This MBA offers an integrative design across disciplines, addressing a range of different perspectives. The theory and practice-driven approach gives students both a conceptual understanding and the skills needed to tackle practical problems, covering the needs of strategy development, analysis, and implementation, complex decision making and project management.
The academic directors are Professors Dr. Hans-Liudger Dienel and Prof. Dr. Andreas Knie. The academic coordinator is Dr. Massimo Moraglio.
Course Structure
The first semester is dedicated to the fundamentals of business administration with a focus on mobility and sustainability - considering these issues from different angles, such as social and managerial elements as well as including technological drivers.
In the second semester, current trends, the future of transport, as well as a transition toward sustainable mobility are the main areas of concentration. Furthermore, given the intricacies of mobility, governance, and management of complex structures are to be considered. A lecture series provides world-based case studies.
The third semester is largely devoted to the master thesis.
Additional elective courses are offered.
Experts
Lecturers are invited from the international community (Germany, Italy, The Netherlands, the USA and the UK, to name a few) and are experts from universities, national and European authorities, as well as, national and international transport companies.
Modules
1. Semester
1.1 Technology (9 ECTS)
1.2 Economics (6 ECTS)
1.3 Business (9 ECTS)
1.4 Law (6 ECTS)
2. Semester
2.1 Management (6 ECTS)
2.2 Managing Transition (6 ECTS)
2.3 Lecture Series (6 ECTS)
3. Semester
3.1Trends and Futures (6 ECTS)
3.2 Master Thesis (18 ECTS)
Compulsory electives
4.1 Business Models for Sustainable Mobility (6 ECTS)
4.2 Innovation Management (12 ECTS)
4.3 Efficiency Management (12 ECTS)
4.3 Managing ICT and Mobility (6 ECTS)
4.4 Urban and Transport planning (6 ECTS)
Advantages & Opportunities
Authorities, businesses and other agencies engaged in transport and mobility must rethink their current strategies. Each urban area faces its own specific set of challenges: congestion, emissions, safety, accessibility and economic implications are only some factors that account for the mobility situation that inhabitants experience. This implies an increased need for broadly educated, skilled managers, capable to frame those issues with social shifts, new technologies, and innovative business models.

TU Berlin's master program in "Sustainable Mobility Management" closes the educational gap in this field and prepares students for leadership positions by training people who can deliver cutting-edge and sustainable mobility solutions.

The program's interdisciplinary content, which covers the social, economic, technical and governance aspects of tomorrow's sustainable mobility, gives students and future employees a distinctive profile and qualifies them for a leading position in the mobility sector. Learning and studying in small groups of up to 30 students allows individual and excellent learning conditions.

The EUREF-Campus around the Gasometer in Berlin-Schöneberg offers unique and attractive local conditions. Students who are the future energy experts learn in close cooperation with leading enterprises and institutions located on the EUREF-Campus to become acquainted with practical projects in the field of sustainable mobility.

The practical and technical knowledge is further enhanced by various excursions to relevant institutions and transport operators.

At the end of the MBA, potential sectors of employment encompass, but are not limited to, vehicle and sustainable mobility service design; infrastructure or transport service, operations and administration; transport network planning, development, marketing or regulation; auditing or management of sustainable development policy in a company or public and private institutions.
Tuition Fees
The tuition fees for the master program amount to 15,000 Euro (5,000 per semester) including the regular administration (enrolment/registration) fees of currently 306.99 Euro per semester.

The administration fees include the so-called semester ticket for using the public transport Service in Berlin (tariff zones ABC).
Application
The application deadline is April 30 of each year.

You may send us your application documents from February through April 2019 for the next academic year 2019/2020 starting in October 2019.

Following documents are required:


Motivation letter in English (max. 1 page A4)
Tabular CV, with information including educational and professional background
University degree recognized by German universities (at least 210 ECTS)
Proof of work experience of at least one year after completion of studies, preferably in the relevant areas of transport and planning
Proof of English language proficiency at Level B2 (or higher) of the Common European Framework of Reference for Languages (CEFR) (not required for high school graduation in English)
Further documents, such as references may be submitted.

If you have any questions regarding the application procedure, please contact Ms. Laura Lehmann: laura.lehmann.1@campus.tu-berlin.de
Last updated Dec 2018
About the School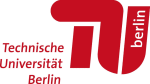 Technische Universität Berlin offers three MBA courses and one MBL course in Energy on the EUREF Campus in the centre of Berlin. The courses address young professionals from all over the world who wan ... Read More
Technische Universität Berlin offers three MBA courses and one MBL course in Energy on the EUREF Campus in the centre of Berlin. The courses address young professionals from all over the world who want to gain special knowledge in the energy sector.
Read less