Program Description
Define a new agenda for architecture. Building on your RIBA Part 1 qualification and professional practice year, you'll work on socially-engaged live projects while exploring the key architectural concepts and challenges of our time.
Introduction
Throughout this course, you'll explore the singular relationship between architecture, place and people through the principles of radical regionalism and sustainable design methodologies. With industry facilities, practising lecturers, high-profile industry guests and the opportunity to work on live-build projects, you'll also develop and refine your own socially-engaged participatory design practice.
The course is in the process of being validated. We anticipate that you'll graduate with a RIBA validated and ARB prescribed Masters in Architecture at Part 2 level.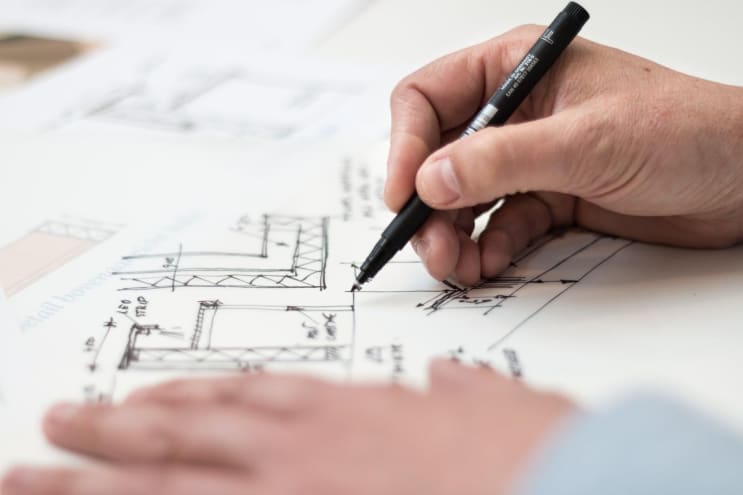 Lex Photography / Pexels
What you'll learn
Through exploring the vital connections between architects, communities and the built and natural environment, you'll generate complex designs that test new architectural hypotheses. You'll also learn to critically reflect at every step of the design process – a crucial skill within this challenging industry.
Study block one
The first year is designed to help you transition from your professional practice year into the academic rigour of a Masters in Architecture. As well as deep diving into architectural theory, you'll undertake participatory design projects and integrated peer learning – allowing you to investigate and develop your unique design language. You'll also produce a written thesis to articulate your critical thinking and alignment to design.
Modules
Arc 410 – Transition
Arc 420 – Thesis - Theory
Arc 430 – Participate
Arc 440 – Tectonics
Study block two
Study block 2 encourages and celebrates exemplary work that evidences Graduate Attributes at Part 2. Throughout the year you'll complete a technically accomplished design project to showcase your knowledge, skills and dedication to solving real-world problems through reflective design.
Modules
Arc 510 – Social
Arc 520 – Technical Report
Arc 530 – Comprehensive Design
The modules above are those being studied by our students or proposed new ones. Programme structures and modules can change as part of our curriculum enhancement and review processes. If a certain module is important to you, please discuss it with the Course Leader.
How you'll learn
This course is primarily delivered through integrated studio design projects, as well as lectures, seminars and workshops delivered by specialists.
Blended learning is taught through intensive on-campus activities supplemented by online, at-distance learning.
Assessment methods
Assessment will be through coursework.
Assessment
Formative assessment is ongoing throughout the course
Summative assessment takes place at the end of each study block.
Feedback
Formative feedback is continuous both from academic staff and from peers.
Summative feedback takes place at the end of each study block.
Staff
Our lecturers are nationally renowned experts in their fields, with up-to-date industry knowledge and experience. You'll also learn from inspiring visiting lecturers from the relevant professions, with specialisms including; structures, environmental design and mechanical engineering.
Facilities
Dedicated Architecture studios
Workshops – 3D, metal, wood, resistant materials, rapid prototyping, casting and milling
Subject-specific library with multiple online resources
Outdoor making spaces
Student support and academic support services
IT – wifi and open-access IT suites across both campuses
Online Learning Space with 24/7, year-round access
Reprographics – large format printing, Risograph printers, large scale scanning, laminating and binding services
Entry requirements
Applicants should hold at least one of the following qualifications:
An honours degree of 2:1 or above from a RIBA Part I validated course
A first degree in Architecture from an overseas institution that can be demonstrated to be equivalent to a 2:1 or above from a RIBA Part I validated course
An honours degree of 2:2 from a RIBA Part I validated course with evidence in your portfolio of significant development since you completed your degree
Successful completion of the ARB Part I examination
Appropriate academic or professional qualifications equivalent to the above which you should describe in detail in your application.
In addition, we expect applicants to have completed work experience in an architectural practice or related discipline for at least 12 months prior to starting a postgraduate study.
If you have completed the BA(Hons) Architecture course at Falmouth with 2:1 or above, you can automatically progress to this course.
Language requirements
If English isn't your first language, you'll need to demonstrate English language skills that are sufficiently developed for successful completion of your studies. We accept a range of recognised English language qualifications that are equivalent to the International English Language Testing System (IELTS) Academic minimum score of 6.5 overall, with a minimum of 6.0 in Reading, Writing, Speaking and Listening.
International applicants who require a Tier 4 student visa to study in the UK must take an approved Secure English Language Test (SELT) to fulfil government visa requirements, or who have a recognised language test approved and vouched for by the University. Our Admissions team can help with any questions you may have about study visas or suitable language tests.
Tuition fees 2020-21
£8,500 – full-time UK/EU (£250 acceptance fee payable. This is deducted from tuition fees.)
£16,000 – full-time international (acceptance fee up to £1,000 payable, dependent on nationality. This is deducted from tuition fees.)
Tuition fees are set annually and are subject to review each year. The University may, therefore, raise tuition fees in the second or subsequent years of a course, in line with inflation and/or the maximum permitted by law or Government policy. Students will be notified of any changes as soon as possible.
Last updated May 2020
About the School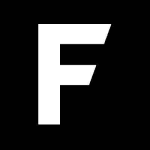 Established in 1902 as Falmouth School of Art, it has grown over a century to become a digital innovation hub. Today, its portfolio of undergraduate and postgraduate courses represents the breadth of ... Read More
Established in 1902 as Falmouth School of Art, it has grown over a century to become a digital innovation hub. Today, its portfolio of undergraduate and postgraduate courses represents the breadth of the Creative Industries, the fastest growing sector in the UK economy. Now, as we face the fourth industrial revolution; as technology provides great opportunities as well as challenges, it's clear that Falmouth's specialisms of creative innovation; creative thinking, problem-solving, communication and storytelling, will be key to future economic and cultural success both at a local and global level.
Read less