MAT in Middle and High School Education
Home ›
MA ›
MAT in Middle and High School Education
Read more about this program on the school's website
Program Description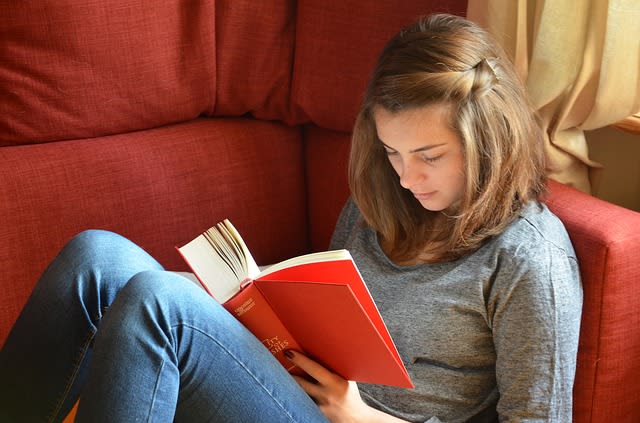 In the Master of Arts in Teaching (MAT) program, we don't teach you how to teach. Instead, we teach you how to think deeply about teaching and the relationships that are critical for effective teaching and learning.
This 12-month Master of Arts in Teaching (MAT) program is for candidates who are seeking a Massachusetts Initial teacher license at the middle and high school levels in the following areas:
Grades 5-12: Engineering, English, History, Latin and Classical Humanities, Social Sciences
Grades 5-8 and 8-12: Mathematics
Grades 5-8: General Science
Grades 8-12: Biology, Chemistry, Earth Science, Physics
Grades PreK-8 and 5-12: Spanish and German
About the Program
In the Master of Arts in Teaching (MAT) program we teach you how to think deeply about the relationships that are critical for effective teaching and learning. These relationships exist within what Joseph McDonald calls the wild triangle: "Real teaching, I learned in time, happens inside a wild triangle of relationships - among teacher, students, subject - and the points of this triangle shift continuously".* This wild triangle operates within the culture of power articulated by Lisa Delpit.** To prepare to be teachers, we believe that it is important to begin our work together by exploring our educational and lived experiences and understanding where we are situated in the culture of power.
Candidates ordinarily complete the program within one academic year and two summer sessions. Advisors work with you to ensure your coursework meets all the requirements for Massachusetts Initial license, developed by the Massachusetts Department of Elementary and Secondary Education. Eight of the required courses are in education, including a year-long field-based experience. Candidates also take two to four graduate-level courses in the academic field for which license is sought.
Objectives
Candidates for the MAT degree will demonstrate the ability to:
Understand the triangle of education and its components (the teacher, the students, and the subject) and consider them carefully.
Critically examine teaching, learning, and schooling through the lenses of the culture of power and other complex theoretical frameworks.
Maintain strong academic knowledge of the content they want to teach and employ pedagogies that best meets students' needs to foster learning.
Draw upon the research in human development and learning, working with exceptionalities in the classroom, learning theory, and cognitive development, adolescent psychology to design successful classroom cultures and practices.
Identify the culture and structure of schools and understand how schools shape the values and work of teachers and students.
Learn about the community in which they teach and to think of themselves as teachers in a community.
Understand the profound ethical and moral considerations embedded in the decisions that teachers must make every day in their classrooms and the impact of those decisions on students and their learning, their families, and the community.
*McDonald, Joseph (1992). Teaching: Making sense of an uncertain craft. New York: Teachers College Press.
**Delpit, Lisa (1998). The Silenced Dialogue: Power and Pedagogy in Educating Other People's Children. Harvard Education Review 58 (3) 280-299
Courses & Requirements
1 Introductory Course:

ED 101 Introduction to Teaching in Middle and Secondary School (includes a pre-practicum experience)

1 Course in Human Development and Learning:

ED 130 Human Development and Learning
ED 230 Foundations of Learning, Cognition, and Academic Intervention

1 Course in the Social, Cultural, and Historical Foundations of Education:

ED 160 Post-colonial Theories
ED 161 Anthropology and Sociology of Schooling
ED 162 Critical Histories of U.S. Education
ED 163 Philosophies
ED 167 Critical Race Theory

1 Course in Exceptionalities in Learning:

ED 142 Education of the Exceptional Child

1 Course in Curriculum or a Related Guided Elective:

ED 110 History and Political Science/Political Philosophy Curricula
ED 111 Development of Knowledge and Reasoning in the Science Curriculum
ED 112 Mathematics Learning Environments
ED 113 Language Arts Curricula in the Middle and Secondary School
ED 114 Linguistic Approaches to Second Language Acquisition (Cross-listed with German GER 114 and Modern Languages ML 114)
ED 119 Development of Knowledge and Reasoning in Engineering

1 Course in the Practices in Teaching taken during the Semester of Student Teaching:

ED 120 Practice of Teaching: History and Political Science/Political Philosophy
ED 121 Practice of Teaching: Science
ED 122 Practice of Teaching: Mathematics
ED 123 Practice of Teaching: English
ED 124 Practice of Teaching: Languages
ED 125 Practice of Teaching: Latin and Classical Humanities
ED 129 Practice of Teaching: Engineering and Design

1 Student Teaching:

ED 102 Supervised Teaching in Middle and Secondary School and Seminar

2-4 Courses in the Academic Field
Field Placement
Our program offers two types of field experiences, both of which provide teacher candidates with opportunities to try a variety of teaching strategies, to develop relationships with students and faculty, and to reflect critically on the teaching experience. The year-long student teaching experience is divided into the fall semester pre-practicum and the spring semester practicum. The practicum includes at least 300 hours in a school setting working with a teacher licensed in the appropriate subject area and grade level. Over the course of the year, teacher candidates become important members of the school community. They teach courses, develop innovative curriculum, work as tutors, assist as club advisors and coaches, attend parent conferences, and chaperone social events.
Type 1: Traditional Model
Some candidates choose the Traditional Model, student teaching two days per week in a school site in the fall semester, and become full-time (five days per week) pre-service teachers in the spring semester. This route allows candidates to complete substantial course work in their discipline area during the fall term.
Type 2: UTTC Model
Some candidates Opt to apply for the Urban Teacher Training Collaborative (UTTC), working as full-time interns (four days per week in the fall and five days per week in the spring) in urban school sites from late August through May. This route offers candidates a more intensive immersion into teaching and the school community. UTTC interns receive stipends (up to $10,000) and the number of internships is limited; candidates interested in applying for the internship must complete a supplemental essay in their application.
Placement
We aim to place candidates in their field sites by the end of June, although some placements are set in early fall. As a department, we do our best to help candidates find a school site placement that meets their pre-professional preparation needs. Prompt, early, and regular communication with Ryan Redmond, Supervisor of Field Experiences, is essential in making the placement process as clear as possible. Incoming MAT candidates should follow this process:
Step 1: Think about what grade level you hope to teach and what type of school district interests you. Our partner school districts include Somerville, Malden, Cambridge, and Arlington, and most of our candidates will be placed in classrooms in our partner schools, but this is not a requirement of the program; placements in other districts and schools can also be explored.
Step 2: As soon as you are admitted and enroll in the program, email Ryan Redmond or call 617.627.2391, in order to begin the field placement process and to receive contact information from Ryan for potential Supervising Practitioners (mentor teachers) and school sites.
Step 3: Schedule a visit with the recommended Supervising Practitioners. Try to observe a class, meet some students, and get a sense of the school culture. If you are not going to be in the Boston area until after the end of the school year, contact potential Supervising Practitioners by phone or email to introduce yourself. Ask them about their school, classes, teaching philosophy, etc. Keep Ryan up-to-date on your progress.
Supervision
Candidates are assigned a Program Supervisor who serves as a coach by observing teaching, debriefing observations, reviewing lesson plans and assessments, and supporting your development as a practitioner. The supervisor will observe your teaching at least 4 times over the course of the year.
Application Requirements
Application fee
Resume/CV
Personal statement
Official GRE required

GRE scores are not required for current Tufts undergraduates, 2016 & 2017 Tufts undergraduate alumni, and Art Education candidates

Official TOEFL or IELTS, if applicable
Transcripts
Three letters of recommendation

Middle/High School M.A.T candidates: two of the three letters of recommendation should be from academic professionals representing the subject area in which the applicant is seeking licensure.

Writing sample

Required for Art Education, Middle and High School Education, and School Psychology. A writing sample in the language of specialization is required for applicants seeking licensure in a foreign language.

Supplemental essay

An additional essay is required for applicants to the MAT Middle/High School (non-Art) program who are applying for an Urban Teacher Training Collaborative (UTTC) track: In up to 500 words, please tell us why you are seeking an intensive teacher training experience in an urban setting. What experiences have prepared you for working in an urban school and how will doing so contribute to your professional goals?
Last updated May 2020
About the School

Graduate programs at Tufts University's Graduate School of Arts combine the atmosphere of a liberal arts college with the state-of-the-art technological resources of a research institution. World-clas ... Read More
Graduate programs at Tufts University's Graduate School of Arts combine the atmosphere of a liberal arts college with the state-of-the-art technological resources of a research institution. World-class researchers, personal mentoring, collaborative laboratory facilities, and industry partnerships equip Tufts students with the skills to excel in their chosen specialties and pursue their careers with passion and commitment.
Read less