MA/PgD/PgC Creative Writing
Home ›
MA ›
MA/PgD/PgC Creative Writing
Program Description
Course Overview
MA Creative Writing is a rewarding taught degree taught by published writers and researchers. The course is aimed to support you while you develop and hone your creative and critical writing skills across the fields of fiction, creative non-fiction, script and poetry. You can take our MA for professional development purposes, in order to enhance your career and to prepare your writing for publication. The MA will also help you specialise in the areas of creative practice in order to pave the way for doctoral study.
We have expertise across a number of fields and our academic community is vibrant and dynamic with strong industry links.
One of the great strengths of the programme is its flexibility. MA Creative Writing can be studied either full or part-time. Modules can be taken individually, allowing you to control the pace and depth of your postgraduate study. Programme delivery is enhanced by the University's commitment to e-learning.
Learning & Teaching
Most modules are taught through group workshops, seminars and online delivery. Some modules will also include individual tutorials and the dissertation module is delivered entirely through one-to-one tutorials with your supervisor.
In workshops and seminars full use is made of University technology and course materials will be delivered and stored through our Virtual Learning Environment. It will be possible for you to access the Virtual Learning Environment remotely and you will be encouraged to do so.
All modules are 30 credits apart from the dissertation which is worth 60 credits.
In a 30-credit module, you will receive 33 hours of timetabled teaching and you will be expected to conduct 267 hours of independent study. The 60-credit dissertation is mainly conducted with independent study. You will receive 6 hours of tutorial supervision (this includes supervisors looking over your work) and you will be expected to conduct 594 hours of independent study.
Each student is appointed a personal tutor who will be available for academic advice, pastoral support and personal development planning. Tutors also have weekly office hours.
A critical but supportive environment is achieved through a combination of workshops, research seminars and e-learning. You will be introduced to the practicalities of preparing and submitting your work for possible publication.
Employability & Careers
Many of our students use the course to generate and hone their own writing for publication. Our creative practice modules are designed with eventual publication in mind. Our assessments are designed around publication, performance and/or production. Several of our students have had publication and industry success (see below).
The MA is also a great choice for those wishing to enhance their employment and professional opportunities in editorial and publishing careers. The programme is suitable for those who would like to become teachers of English literature and creative writing as well as those who are already teachers. For example, teachers of English at 'A' Level and GCSE often find the course suitable for professional development purposes, providing them with skills to enhance their teaching of English literature creative writing within their current curricula.
Our MA is appropriate for those who would like careers in community-based education and practice. The course also prepares you for further study at PhD level at Cardiff Metropolitan University and beyond.

This degree will encourage you to develop the valuable transferable skills of autonomy, effective collaboration, self-direction, organisation, initiative and adaptability that are highly regarded in the workplace.
Entry Requirements & How to Apply
Applicants should usually have a first or upper second-class honours degree, in a relevant subject. Students that meet the criteria will be invited for interviews.
Last updated Oct 2019
About the School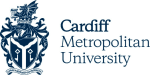 Located in an exciting, modern European capital city, Cardiff Metropolitan University is a global university. We are continually investing in our students' future and provide education and training op ... Read More
Located in an exciting, modern European capital city, Cardiff Metropolitan University is a global university. We are continually investing in our students' future and provide education and training opportunities that are accessible, flexible and of the highest quality to students from over 140 countries worldwide.????
Read less