MA/MSc Innovation Design Engineering (with Imperial College London)
Home ›
Master ›
MA/MSc Innovation Design Engineering (with Imperial College London)
Program Description
Study at the World's number one ranked art and design university for six consecutive years (2015-2020) in the QS World University Subject Rankings.
About the Programme
Innovation Design Engineering (IDE) is a unique double Master's Programme that has been run jointly with Imperial College London for over 39 years. You'll take advantage of the skills and cultures of two very different organisations. The result is the rigour and precision of science, technology and engineering in combination with the inspirational and creative aspects of design.
Our interdisciplinary approach focuses on the exploration and development of impactful innovation through critical observation, disruptive design thinking, experimentation, exploration of emergent technologies, advanced engineering and enterprise activities.
We want students who are ready to be exposed to multiple perspectives and expertise. People who can critically question the present to envisage the creation of new human experiences, system-based dynamics that foster behavioural change and generate cultural, economic and societal value.
Entrance Requirements
Candidates are selected entirely on merit and applications are welcomed from all over the world. The selection process considers creativity, imagination and innovation as demonstrated in your portfolio, as well as your potential to benefit from the programme and to achieve high MA standards overall.
We accept a multidisciplinary range of applicants – we want diversity of expertise, culture and experience. We are interested in engineers and technologists, we are looking for designers from all aspects of the subject area and we welcome applicants from other diverse fields such as business, social science, and the arts. In fact successful IDE applicants can come from many fields: anyone with outstanding skills in their current activities that has an excellent aptitude for innovation and team working and has a fundamental belief that design can make a direct contribution to the quality of life. Engineers, designers, scientists, technologist, artists, social scientists, business people, if you have intelligence, curiosity, passion and a drive to improve the world then IDE is interested in you.
IDE is a double Master's course run jointly with Imperial College London, and consequently, applicants need to have a degree at 2:1 level or higher (or the equivalent). In exceptional circumstances, applicants without this degree qualification will be considered (for example, excellent professional experience or outstanding creative or technical abilities).
Last updated Mar 2020
About the School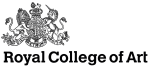 Located in the heart of London, the Royal College of Art is the most influential, wholly postgraduate university of art and design in the world.
Located in the heart of London, the Royal College of Art is the most influential, wholly postgraduate university of art and design in the world.
Read less