Program Description
The Research Master's programme in Archaeology is the most diverse in the Netherlands. Benefit from our extensive experience and reputation in archaeological research.
Choose Archaeology at Leiden University:
The two-year master's programme in Archaeology (research) is organised around the excellent research for which Leiden has reached international renown. There are 7 different focus areas, centred on the research projects that reflect the broad spectrum of research undertaken within the Faculty:
Human Origins
Prehistoric Farming Communities in Europe
Town and Country in the Mediterranean Region and the Near East
Religion and Society in Native American Cultures
Archaeological Heritage in a Globalising World
The Transformation of the Roman World
Bioarchaeology
Every research master's student will start with an introductory course in Advanced Archaeological Theory. You will also earn credits by participating in conferences, lecture series, thematic workshops, multi- and interdisciplinary courses at ARCHON, the Dutch research school of Archaeology. Finally, you will gain your first teaching experience by active assistance in the undergraduate World Archaeology course.

Your second year will focus on your RMA thesis, the final masterpiece that shows you can write, plan and execute an innovative academic research project that may serve as a basis for ongoing PhD research. Next to this, you will follow the course Epistemology of Archaeology, focusing on presuppositions, research, and debates regarding violence and conflict.
The courses aim to intensify and broaden the students' knowledge base and to develop research and publication skills. You are encouraged to visit conferences, contribute to workshops and to take courses outside the department.
The research master's programme forms an excellent preparation for an academic career in archaeology. Graduates are also eligible for archaeological functions at consultancies or in public service. Graduates may also find employment in positions not directly or indirectly related to their field: journalism, publishing, public relations and international organisations.
Benefit from the most versatile research master's in Archaeology in the Netherlands
Gain a solid basis for a national or international career in academia, either related to archaeology, heritage management, heritage policy or the museum world.
Study together with enthusiastic students and staff forming a dynamic international research community, active all around the world.
Enjoy teaching that is strongly linked to our research, so you do not only hear about our research in the classroom, but you actually participate in it.
Join an exceptional international community. About half of our graduate students come from abroad, as do more than half of our staff members.
Discover the world! We encourage you to follow your archaeological interests and build on your expertise, whether this happens through taking specialist courses, or traveling the world for fieldwork and research
Admission and Application
Do you want to apply for this master's programme at Leiden University? Find out how to apply for your programme by following the step-by-step guide below:
https://www.universiteitleiden.nl/en/education/study-programmes/master/archaeology-research/admission-and-application
Last updated Oct 2019
About the School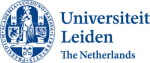 Are you curious, critical and involved in the world around you? At Leiden University, the oldest university in the Netherlands, you can make a valuable contribution to tackling the various national an ... Read More
Are you curious, critical and involved in the world around you? At Leiden University, the oldest university in the Netherlands, you can make a valuable contribution to tackling the various national and international challenges facing modern society. Together with academics and fellow students from all over the world, you will actively address these challenges. We keep an open mind, do not shy away from difficult discussions and allow one another the space to disagree. We expect the same active, open-minded and critical attitude from you. We challenge you to look beyond your own boundaries. Leiden University welcomes anyone who wants to achieve their full potential. Our modest community size in the historical cities of Leiden and The Hague creates a highly personal and committed atmosphere. Together, we map out a learning path that suits you and your ambitions. You will also be encouraged to conduct research in cooperation with eminent and enthusiastic scholars. The knowledge and skills you develop here will benefit you for the rest of your life, regardless of the career path you choose!
Read less
Leiden ,
Leiden ,
Leiden ,
Leiden ,
Leiden ,
Leiden ,
The Hague ,
The Hague ,
The Hague ,
The Hague
+ 9 More
Less