MA/Diploma/Distance learning in Shakespeare and Theatre
Home ›
MA ›
MA/Diploma/Distance learning in Shakespeare and Theatre
Read more about this program on the school's website
Program Description
The University is monitoring the Coronavirus (COVID-19) outbreak and its impact, and doing all we can to make safe and reassure prospective students. For more detailed information we are regularly updating our FAQs for future students to include the most up to date advice.
This innovative Shakespeare Institute programme allows you to study the performance history but also the way in which Shakespeare's plays have been performed through history, up to the modern moment. It encourages a historical approach to interpretation and styles of presentation and it promotes the value of close reading as the basis for evaluating the plays on the page, stage, and screen.
You will have the opportunity to look at different productions and adaptations of Shakespeare's plays in their historical, political, and cultural contexts and to think about the performance choices actors and directors make when approaching Shakespeare's texts. You can also study how the textual history of Shakespeare's plays influences performance today.
You can study on-site at the Shakespeare Institute in Stratford-upon-Avon or by distance learning.
Course content
You will study two core modules:
Shakespeare's Theatre
Research Skills
You will also choose four optional modules.
The flexible structure of this course allows study in a wide variety of ways, on a full- or part-time basis. Modules are available to study through a variety of routes that may include:
Three long weekends at the Shakespeare Institute at approximately monthly intervals
One day a week throughout a semester at the Shakespeare Institute (ten days).
Distance-learning option via online study.
Full-time study is on-site in Stratford-upon-Avon and part-time students can choose to study the whole programme either on-site, via online distance learning or a combination of the two. You are also encouraged to visit the theatre and cinema to benefit from the excitement of Shakespeare's plays in performance.
Assessment
Each module is assessed by written assignment, with the exception of the optional module in Shakespeare and Theatre Practice which is assessed by either two performance assignments and a 2,000-word research paper, or by one 4,000-word research paper. While completing all six taught modules will lead to a Diploma-level qualification, MA students will also complete a 15,000-word dissertation.
Why study this course
Location – studying at the Shakespeare Institute in the heart of Stratford-upon-Avon offers you an academic experience unequalled by any other university. You will study within walking distance of Shakespeare's birthplace, school and grave, and the theatres of the Royal Shakespeare Company.
Shakespeare Institute and Royal Shakespeare Company (RSC) collaboration - you will benefit from our exciting five-year collaboration with the RSC at The Other Place which has seen the reinstatement of the iconic studio theatre. You will be able to access creative and teaching spaces at The Other Place, as well as the expertise of RSC artists and practitioners.
Practical elements of the programme – a real focus throughout the MA is not just about reading Shakespeare's plays but also getting up on your feet and exploring Shakespeare plays by doing them.
Flexibility – you are able to study full-time or part-time, or by distance learning, to fit your studies into your schedule.
Hear from our students
Learning and teaching
The programme allows access to the unique Shakespearian resources of the Shakespeare Institute Library, the Library of the Shakespeare Centre that curates the archives of the RSC, and the Royal Shakespeare Company.
Study materials for this programme are enhanced by the close ties that the Shakespeare Institute has with the Shakespeare Birthplace Trust, the Royal Shakespeare Company, and the archives associated with both of these institutions.
Studying by distance learning
Many of the programme's modules are also available via distance learning, meaning that you can study online from anywhere in the world. Distance learning modules will combine print, audio, and video teaching methods in order to give students a varied and enriching educational experience.
Although self-study is central to doing a programme by distance learning, support is always available.
You will have a personal tutor and dissertation supervisor to guide you and answer any questions, and you have access to a wide range of online resources too. You also have the opportunity to meet other students and academic staff through online chats and discussion forums.
Entry requirements
Our usual entry requirement for this programme is a 2:1 Honours degree, or equivalent, in English or a related subject.

However, if you do not meet the academic entry requirements, we would still encourage you to apply and we will consider you for our Affiliate entry route. This enables you to register for the programme's core modules initially, and upon successful completion, you are able to register for the full programme.

Please note that all applications are treated on their merits, and we will review your references, personal statement and past experience alongside your qualifications when considering your application.

All prospective students must also submit a sample of written work as part of the online application process. You can do this before you submit your form, or return to the application to upload your sample at a later date; however, we will need to see an example of your work before an offer is made. The writing sample should focus on Shakespeare and be around 2,000 words in length. If you do not have an existing piece of writing to submit, please take a short passage of up to 60 lines from any Shakespeare play and write an essay of around 2,000 words which discusses the performance possibilities of this extract and how it contributes to the play as a whole.
International/EU students
Academic requirements: We accept a range of qualifications from different countries - use our handy guide below to see what qualifications we accept from your country.
English language requirements: standard language requirements apply for this course - IELTS 6.5 with no less than 6.0 in any band. If you are made an offer of a place to study and you do not meet the language requirement, you have the option to enrol on our English for Academic Purposes Presessional course - if you successfully complete the course, you will be able to fulfil the language requirement without retaking a language qualification.
IELTS 6.5 with no less than 6.0 in any band is equivalent to:
TOEFL: 88 overall with no less than 21 in Reading, 21 Listening, 22 Speaking and 21 in Writing
Pearson Test of English (PTE): Academic 59 in all four skills
Cambridge English (exams taken from 2015): Advanced - Minimum overall score of 176, with no less than 169 in any component
Last updated Jun 2020
About the School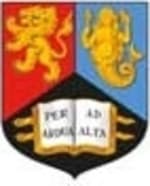 Our College of Arts and Law Graduate School is a vibrant international community of over 1500 postgraduate students. We benefit from excellent research resources and a supportive environment that allo ... Read More
Our College of Arts and Law Graduate School is a vibrant international community of over 1500 postgraduate students. We benefit from excellent research resources and a supportive environment that allows your research to flourish. Located in the Arts building at the main Edgbaston campus, our team of academic and operational staff are on hand to offer support and advice whenever you need it.
Read less