Part time MA Programs in Philosophy in Manchester United Kingdom 2021/2022
Philosophy is a term that literally describes a love of wisdom. People in this field study different types of questions and problems concerning areas such as existence, mind and reason. Academic topics could include rational argument, presentation and critical discussion. Career paths might include law, health and business.The United Kingdom of Great Britain and Northern Ireland, commonly known as… Read more
Philosophy is a term that literally describes a love of wisdom. People in this field study different types of questions and problems concerning areas such as existence, mind and reason. Academic topics could include rational argument, presentation and critical discussion. Career paths might include law, health and business.
The United Kingdom of Great Britain and Northern Ireland, commonly known as the United Kingdom and Britain, is a sovereign state located off the north-western coast of continental Europe.The two most famous (and oldest) universities are Oxford and Cambridge (often referred to as Oxbridge by many Britons) England also has several other world-class institutions, including several in London (notably Imperial College, the London School of Economics, University College London and King's College London, all are part of London University)
Manchester is known for its architecture and has UK's second largest urban area, 5 times larger than the city itself. There are only three universities, but they have total of 73 thousand students.
Request Information Part time MA Degrees in Philosophy in Manchester in United Kingdom 2021/2022
Read Less
Read more about studying in United Kingdom
1

Results in Philosophy, Manchester
$format_list_bulleted Filters
Sort by:
Popular

Latest

Title

Popular

Latest

Title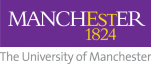 Featured
University of Manchester
Manchester, United Kingdom
A specialist degree that examines a range of areas of analytical philosophy.
Featured
A specialist degree that examines a range of areas of analytical philosophy.
-
TIP! If you represent a school and want to add your programs to our listings, contact us here