MA in Writing for Young People
Home ›
MA ›
MA in Writing for Young People
Program Description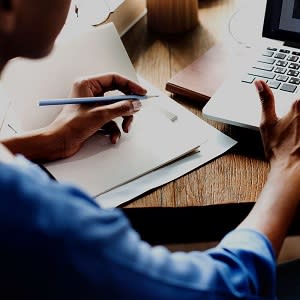 A specialist creative writing MA for writers for children and young adults, taught by published authors.
Excellent links with authors, agents and publishers, and a programme of visiting speakers.
Annual prize for the 'most promising writer for young people' awarded by a leading literary agent.
Excellent track record of graduates achieving publication.
This specialist creative writing MA is designed for writers for children, teenagers and young adults who aim to complete a novel, series of picture books or shorter stories for young children. It's a practical course, taught by experienced lecturers who are all published children's writers and/or industry professionals.
Since the course began in 2004, more than 45 debut authors have been successfully published by mainstream publishers.
Running on the Roof of the World by Jess Butterworth (2017) was chosen to be part of the BookTrust Library Pack, was the winner of the Warwickshire Junior Book Award, and was shortlisted for an Awesome Book Award 2019. Since then, Jess has published another two novels and is working on a fourth.
The Eleventh Trade by Alyssa Hollingsworth was published in the US and UK in 2018, and translation rights have been negotiated for five other countries to date.
Ways to Live Forever by Sally Nicholls won the Waterstones Children's Book of the Year Award and the Glen Dimplex New Writers Award in 2008.
Marie-Louise Jensen and Elen Caldecott were shortlisted for the Waterstones Prize.
Elen Caldecott, Clare Furniss, Gill Lewis and Jim Carrington have been long-listed for the Carnegie award.
Sally Nicholls was shortlisted for the Guardian Children's Book Prize and won the Independent Booksellers' award for her novel An Island of Our Own.
David Hofmeyr was shortlisted for the Branford Boase award for his novel Stone Rider.
Overview
This Creative Writing course is for writers for children of all ages, from the picture-book age through to young adult (YA). Prose fiction is likely to be the main area studied, but you'll have the chance to look at writing in all forms, including poetry, picture book texts and narrative non-fiction for young people.
The course supports you to create a significant body of writing, with practical plans for its place in the real world of publishing. It is based on the principle that most writers learn and benefit from working closely with their fellow writers, in a disciplined, supportive setting, and with tutors who are practising and published writers in their field. Most of our students aim to complete a novel by the end of the MA.
The writing workshop is at the heart of the course. With tutors and your fellow writers in a workshop setting, you'll learn to see your work through objective eyes and to think clearly about the different strategies you might adopt. You'll learn from each other's mistakes and successes, as well as your own. You'll be urged to try things out, take risks and experiment, and reflect on and discuss the writing process. The context modules help you to see your own writing in the wider context of published children's writing. The course encourages you to read widely and analytically.
Course structure
Trimester one
In the first trimester's writing workshop, you'll explore a variety of forms of writing to gain a sense of different age ranges and styles of writing and experiment with your own writing. We encourage all our students to experiment and take risks at this stage of the course.
The context module, Writing for Young People: Forms, Ages and Stages, is concerned with the writer's relationship with the audience and will help you understand some of the issues raised by writing for young people. You'll read one set text each week to discuss in class, reading "as a writer", looking closely at language and style, in addition to writing short pieces of your own creative work.
Trimester two
In the second trimester's workshop, you'll be asked to choose your area of writing and use the workshop's feedback and encouragement to explore it in more depth. You'll bring short excerpts from your work-in-progress for discussion and feedback in the group. You may continue to experiment with different ideas for other stories.
The second trimester's Context Module looks at contemporary children's publishing and aims to give a realistic grasp of the choices open to new writers in the field. This is your chance to learn about how the publishing industry works, and to develop the professional skills you need as a working author.
Trimester three
In Trimester three, you'll continue to write your work-in-progress, editing and re-drafting your work to help you develop a manuscript as near to publishable quality as possible.
You'll be supported by tutorials with a manuscript supervisor. The manuscript may be a novel, a collection of stories, a collection of poems or picture book text. Most of our students choose to write a novel for young people.
Part-time students follow the same sequence of modules, but do so over two years.
Course modules
This course includes or offers the following modules.
Writing Workshop One: Writing for Young People
Context Module One: Writing for Young People: Forms, Ages and Stages
Writing Workshop Two: Writing for Young People
Writing for Young People: Contemporary Children's Publishing
The Manuscript (double module).
How will I be assessed?
The assessed coursework for each Writing Workshop is a folder of creative writing plus a short reflective commentary.
For the first context module, the assessed coursework is an essay of approximately 2,500 words and a folder of creative responses. The second context module is assessed by a portfolio of writing tasks connected to the children's publishing industry, including two book proposals.
The manuscript is 35,000-40,000 words or the equivalent in poetry or picture book texts.
How will I be taught?
Modules are usually taught via tutor-led writing workshops, with one three-hour session each week for the eleven weeks of each taught trimester, at Corsham Court campus.
We aim to keep the writing workshops small – usually no more than eight students – so that there is sufficient time, support and attention for each person's work. The manuscript is taught via one-to-one tutorials, working with a tutor who is a published author with particular knowledge of your field of work.
Throughout the course, there will be special events to bring in writers to discuss their work, plus literary agents and editors with practical advice on the publishing process.
Opportunities
Work placements, industry links and internships
The MA has established an excellent reputation in the children's publishing world, and agents and editors look forward to the annual Anthology of new work from the MA Writing for Young People students.
We have links with local schools and the Bath Festival of Children's Literature.
Sometimes publishers will approach the course with competitions or other opportunities such as writing a short story for a new anthology for publication, or for a new picture book text.
MA Writing for Young People students were invited to write stories for the Roman Baths museum website.
Careers and publications
Graduates have achieved publication deals with a range of different mainstream and smaller publishers, including Andersen Press, Bloomsbury, Chicken House, Egmont, Faber & Faber, Gullane, Hot Key Books, Nosy Crow, Orion, Oxford University Press, Penguin, Quercus, Scholastic, Simon and Schuster, Templar and Walker Books. Many more students have secured literary agents and are likely to secure publication deals in the future.
Some students who have performed well on the MA and have published work have subsequently taught Creative Writing at the University. Some have taught creative writing for other institutions. Some have combined their writing with subsequent careers in journalism, writing for magazines, the teaching of different kinds, publishing or television.
Books published by graduates from this course include:
"Ways to Live Forever", Sally Nicholls
"Frost Hollow Hall", Emma Carroll
"The Snow Merchant", Sam Gayton
"Sky Hawk", Gill Lewis
"Stolen" Lucy Christopher
"The Year of the Rat", Clare Furniss
"Stone Rider", David Hofmeyr
"Shrunk", Fleur Hitchcock
"Sweet Pizza", Giancarlo Gemin.
Competitions and awards
Leading Children's Literary Agent Jodie Hodges (United Agents) offers an annual prize for the "most promising writer for young people" from the MA.
Cost & Fees
UK/EU students full time - 2019/20 entry £7,600
UK/EU students part-time - 2019/20 entry £3,800
International students full time - 2019/20 entry £14,800
Last updated May 2019
About the School
Bath Spa University is about more than studying. It's about getting stuck in: thinking, making and doing. About bumping into friends on campus, embracing challenges and genuinely caring. We push bound ... Read More
Bath Spa University is about more than studying. It's about getting stuck in: thinking, making and doing. About bumping into friends on campus, embracing challenges and genuinely caring. We push boundaries and ourselves. If that sounds good to you, you'll fit in well.
Read less