Program Description
The MA Visual Sociology is designed for students interested in new ways of exploring and understanding the social world through the use of visual, sensory and other experimental approaches. You'll study sociological issues alongside innovative methods and gain the tools needed to examine, represent and intervene in the social world.
Why study MA Visual Sociology at Goldsmiths?
You'll develop the ability to carry out empirical research and present it publicly in a variety of media and materials. You'll engage with sociology as an inventive research practice, using creative research methods to address classic and changing sociological problems.
You'll be introduced to the range of debates in visual research and encouraged to build on these by using visual, sensory and inventive methodological practices to carry out critical social research in your areas of interest, whether this is science and technology, contemporary capitalism, gender and sexual cultures, race, human rights, globalisation, or other aspects of social life.
Combining lectures and seminars with practical sessions and workshop-based projects, the MA will help you develop a hands-on approach to sociological research. You'll gain a skills base in methods which could be used in public sector contexts, art or media research, design or commercial application.
As well as presenting your ideas through writing, you'll have the opportunity to produce different outputs, including film/video, photography, sound and multimedia pieces. You'll also have the opportunity to organise and curate some of this work in an exhibition.
Critical feedback sessions function as a testing ground for individual projects, and themed projects allow you to further develop a portfolio of research outputs geared to a variety of audiences.
You'll have the opportunity to design and reflect on your own research projects. The dissertation allows you to complete a substantive research project on your individual interests, supported by one-to-one supervision with a member of staff.
You'll have access to post-production and editing stations, as well as equipment for photography and video. You can also borrow audio-visual and media equipment from the IT Service Desk.
The MA is based in the Department of Sociology, home of The Methods Lab and at the forefront of research using 'live sociology' which embraces methodological innovation. You'll be taught by staff with a wide range of experience in both sociology and interdisciplinary research, including visual and experimental approaches.
You'll join students from a wide variety of backgrounds, including art, design, anthropology, media and communications, cultural studies, geography, and sociology.
What you'll study
In the first part of the course, you will take 'Empirical Social Research', a module that takes you through the empirical research cycle in the context of the transformation of sociology in the age of visual, digital and other empirical methods. The module Theories and Debates in Visual Research' enables you to address debates within visual sociology, and also encompasses more recent issues surrounding the notions of media, interdisciplinarity and translation which become significant if sociology works with visual and other sensory materials. Assessment of these modules is by essay.
Alongside these modules you will take a core practical component, 'Visual and Inventive Practice A', that offers the opportunity to gain skills in photography, sound and video and to develop materials that engage a sociological imagination. A central focus is on how to translate a research question into a variety of materials or media and to be able to critically discuss the selection and use of these.
In the second term you continue with a practical module in inventive sociology, 'Social Research for Public Engagement', in which you will work individually or in groups to respond to a theme to create a visual, sensory or experimental object or media to be exhibited to a particular public. Assessment of the practical work includes a diary of research process alongside documentation of work.
These core modules are taught in Sociology. In the second term, you will also take an option that may be chosen from Sociology or may be taken from departments across Goldsmiths including the Departments of Anthropology, English and Comparative Literature, Politics and International Relations, Media and Communications, Educational Studies and Music.
In the summer term, you will complete a dissertation involving a major practical project consisting of any media and addressing a specific sociological problem. You will meet for individual supervision with a member of the Sociology staff. The dissertation is a substantive piece of research in which you develop a visual, inventive or experimental approach to a topic of your choice.
If you follow the MA part-time over two years, you will take 'Empirical Social Research', 'Visual and Inventive Practice' and 'Social Research for Public Engagement' in year 1, and 'Theories and Debates in Visual Research', the dissertation and an option in year 2.
Core modules
| | |
| --- | --- |
| Module title | Credits |
| Empirical Visual Research | 15 credits |
| Theories and Debates in Visual Research | 15 credits |
| Social Research for Public Engagement | 30 credits |
| MA Visual Sociology Dissertation | 60 credits |
Option modules
You will choose an option module to the value of 30 credits from Sociology or from departments across the College including the Departments of Anthropology, English and Comparative Literature, Politics, Media and Communications, Music and Educational Studies.
Modules in Sociology address themes such as:
Contemporary capitalism and inequality
Human rights
Globalisation and urban life
Gender and sexuality
Science, technology and medicine
Digitisation of social life
Assessment
The assessment consists of coursework, extended essays, reports, presentations, practice-based projects or essays/logs, group projects, reflective essays, and seen and unseen written examinations.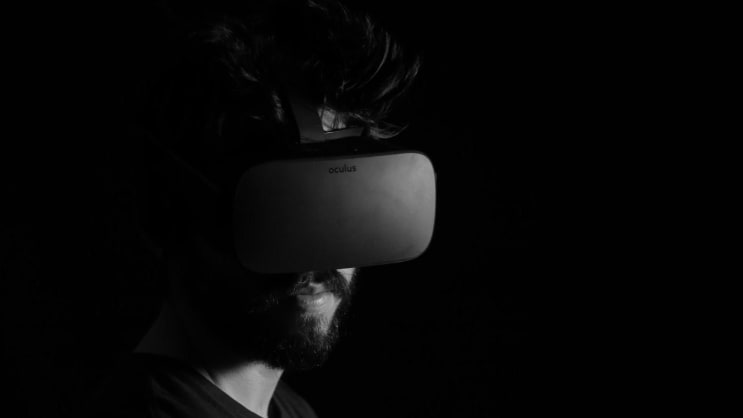 Lux Interaction / Unsplash
Entry requirements
You should have (or expect to be awarded) an undergraduate degree of at least upper second class standard in Sociology or a relevant/related subject.
You might also be considered for some programmes if you aren't a graduate or your degree is in an unrelated field, but have relevant experience and can show that you have the ability to work at postgraduate level.
International qualifications
We accept a wide range of international qualifications.
If English isn't your first language, you will need an IELTS score (or equivalent English language qualification) of 6.5 with a 6.5 in writing to study this programme. If you need assistance with your English language, we offer a range of courses that can help prepare you for postgraduate-level study.
How to apply
You apply directly to Goldsmiths using our online application system.
Before submitting your application you'll need to have:
Details of your education history, including the dates of all exams/assessments.
An electronic copy of your reference on letter headed paper, or alternatively the email address of your referee who we can request a reference from. It is preferred that you use an academic reference, however, in cases where applicants are unable to provide one, a professional reference is acceptable.
A personal statement – this can either be uploaded as a Word Document or PDF or completed online.
If available, an electronic copy of your educational transcript (this is particularly important if you have studied outside of the UK, but isn't mandatory).
You'll be able to save your progress at any point and return to your application by logging in using your username/email and password.
When to apply
We accept applications from October for students wanting to start the following September.
We encourage you to complete your application as early as possible, even if you haven't finished your current programme of study. It's very common to be offered a place that is conditional on you achieving a particular qualification.
Late applications will only be considered if there are spaces available.
If you're applying for funding, you may be subject to an earlier application deadline.
Careers
This programme attracts students from a wide range of backgrounds, including art and design, business, and the third sector, as well as those with social science degrees. This means the careers that they are interested in pursuing are wide and varied.
The programme helps students develop their critical and analytical abilities as well as a number of other practical skills and competencies, which are valued in different sectors. For example, as well as reflecting moves within sociology to study the visual and sensory, the MA also responds to how sociological methods – such as interviews, focus groups and ethnography – are increasingly used in commercial settings, including in social and market research, and in research and development for international companies.
The programme can lead to many types of career including in the arts and creative industries, the charity and public sectors, social research. A number of graduates from the programme are also interested in pursuing further academic research.
Last updated Jan 2020
About the School

We're a world-class university, ranked in the world's top 350 universities by the Times Higher Education World University Rankings 2016-17, and the world's elite by the QS World University Rankings 20 ... Read More
We're a world-class university, ranked in the world's top 350 universities by the Times Higher Education World University Rankings 2016-17, and the world's elite by the QS World University Rankings 2016-17
Read less