Program Description
Overview
Our Theology & Religious Studies Masters course will take you on a journey from the religious worlds of the great Western traditions to the mystical world of the ancient East. It will cover the burning contemporary issues that surround Religious Studies today and delve into life's great questions. You will be able to explore the ideas and curiosity that have gripped the human race from the time we began to decorate the walls of our caves until the time we launched ourselves beyond our stratosphere and into outer space.
Key Facts
Award: Masters
Duration: 1 or 2 years
Mode of Study: Full/Part-time
Start Date: October
Awarding Institution: Bishop Grosseteste University
Institution Code: B38
Entry Requirements
You will need to have obtained or be predicted to obtain, normally an undergraduate honours degree in a Humanities or Social Sciences related subject (or equivalent).

In addition, all students will need to pay £57.20 for an Enhanced Disclosure from the Disclosure Barring Service.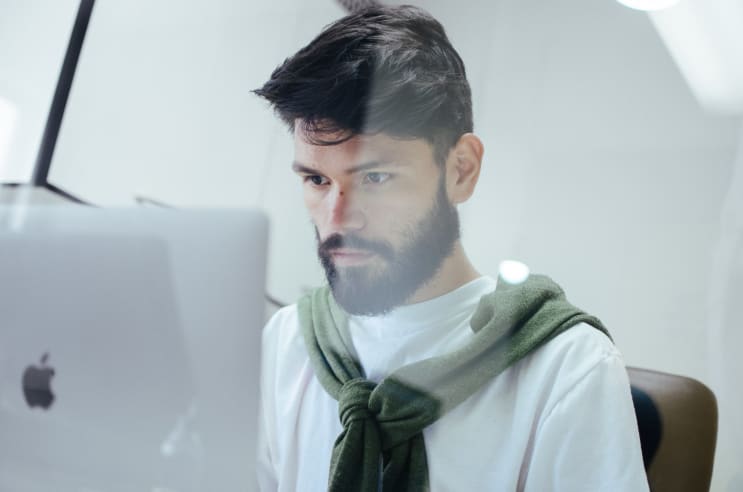 Scholarships
Scholarships covering up to 50% of the tuition fee are available.
Application Process
To apply for a BGU scholarship you must first apply for, and have been offered a place on, one of our programmes. Once you are in receipt of an offer for a programme, you have to fill in the application form available on the school website.
You will be asked to identify which scholarship you are applying for and as part of the process applicants will be asked to describe their academic achievements, relevant professional experience and/ or career goal. Applicants should also refer to any other information, which supports their application. This could include, but is not limited to:
Academic merit – Course entry requirements are met including English Language Requirements, Examination results, transcripts, references, Academic prizes or awards.
Career Aspirations – applicants should tell us about their chosen career goal and their aspirations to contribute to their chosen field. Applicants should establish the relevance of the proposed academic course to his/her career plans.
Financial need – Applicants will need to explain their financial situation and how they intend to cover the remaining expenses, should their application be successful. Even with a scholarship, applicants will need to evidence they can cover their living expenses within the UK to meet the requirements for a Tier 4 visa.
Developmental impact – Applicants should explain how they plan to use their study to develop and contribute to society in their own country. Applicants should evidence any past commitment to 'development' agendas through participation in relevant projects.
Extracurricular Activity – Applicants should provide evidence of activities, which has enhanced their graduate attributes for example, examples of volunteering, leadership, charity work.
Application forms should be completed and sent to admissions@bishopg.ac.uk and should be clearly marked 'International Scholarship Application' in the subject line.
Whilst BGU offer this range of scholarships it cannot guarantee that your application for one will be successful. The scholarship application process is competitive and BGU reserve the right to not grant scholarships to those who provide evidence of the above criteria, if the application is not of the required quality.
All scholarships awarded will be valid for the lifetime of the programme, for postgraduate applicants this is one year and for undergraduate applicants it is three years.
About The Course
Throughout this MA you will develop your ability to frame a theological or philosophical argument, gain expertise in interpreting sources and acquire a greater appreciation of the rich variety of religious experiences in our world. A few key modules will allow you to explore religious dialogue and conflict, explore the theology of literature, film and television, contributing to the contemporary debate between believers and non-believers, and discover the philosophy of religion.
This course is about our world, our life and the sense we try to make of it. It is for those who are fascinated by the world of theology and religion – whether they be for committed believers, questioning agnostics and ardent atheists. It is ideal for anyone involved in a profession which requires an understanding of religious, philosophical and ethical issues. In short, it is for anyone who wants to explore the nature of existence in the company of experts.
Our Theology & Religious Studies MA is ideal for any RE or Philosophy teacher who wants to further their expertise in their chosen subject. The knowledge and skills it promotes would also be ideal for anyone involved in a profession that requires them to deal with religious, philosophical or ethical issues.
Modules
Dissertation

The God Question: Theism, Agnosticism And Atheism

War Of The Worlds: Religions In Conflict And Dialogue

A Requiem For Reason: The Rise Of Modern Fundamentalism

Theology In Fiction, Film And Fantasy

On The Shoulders Of Giants: Great Religious Thinkers From Plato To Pannenberg
Assessment
Assessment will take place on our modules via a variety of forms including essays, presentations and portfolios. It also includes a final dissertation which allows you to become a real expert in a theological topic that particularly fascinates you.
Careers & Further Study
This would be an excellent programme for anyone wanting to pursue a career in any area of religious or philosophical education, including teaching at a Primary, Secondary or Higher level. It would also be a very useful degree to take into social work, counselling, clerical life, youth work, or work within the heritage sector.
Support
Studying at BGU is a student-centred experience. Staff and students work together in a friendly and supportive atmosphere as part of an intimate campus community. You will know every member of staff personally and feel confident approaching them for help and advice, and staff members will recognise you, not just by sight, but as an individual with unique talents and interests. We will be there to support you, personally and academically, from induction to graduation.
**£2,000 international scholarship available. Successful discounts will be awarded on information contained within the personal statement. An awarding panel will be drawn from senior members of the institution.
Last updated Apr 2020
About the School
Here at Bishop Grosseteste University (BGU), we've been educating students in the historic heart of the City of Lincoln for over 150 years, located on a beautifully green and pleasant campus just a fe ... Read More
Here at Bishop Grosseteste University (BGU), we've been educating students in the historic heart of the City of Lincoln for over 150 years, located on a beautifully green and pleasant campus just a few minutes' walk from Lincoln Cathedral, Castle and the old Roman city. We're set on a single-site campus, so just about everything you need is close by, whether it be your tutors, your friends, your lectures or the places in which you like to relax.
Read less