Read more about this program on the school's website
Program Description
Get the training, connections and experiences you need to make your mark on television. Recognised with the Creative Skillset Tick of approval, GCU's MA Television Fiction Writing is the only full-time master's programme focusing solely on scripting for the UK.
Created in close collaboration with industry to maximise your employment opportunities, our programme offers you the full range of industry experiences - and supports you in developing your own original drama or comedy.
Instruction from both academic experts and top TV scriptwriters in British television
Chance to contribute to programmes currently airing on British TV
Individual mentoring from experienced television executives
Direct access to producers and commissioners
Year of mentoring from a London agent
Support from a professional script doctor
Opportunity to graduate with several projects ready to take to market
We'll teach you to story conference, storyline and edit scripts - all with direct input from the BBC, STV and other independent producers and writers. And you'll benefit from GCU's global reputation for academic excellence - combining academic theory with practical skills in a thriving and diverse community that shares a belief in the common good.
Your career
With the hands-on experience offered in our MA Television Fiction Writing, you'll graduate uniquely prepared to launch an exciting new career in the field. GCU has built a reputation amongst employers including Warner Bros. Entertainment UK and Shed Productions for training creative and accomplished professionals who leave the programme ready to make meaningful contributions to television. You may also choose to pursue further academic work.
What you will study
There are four main strands to this Masters:
Story and Script Techniques (2 modules)
You will study storytelling and narrative, genre, character and voice, developing your critical and evaluative skills as well as your creative writing talents.
Writing for Existing Long-Running TV Drama (2 modules)
You will gain a thorough understanding of how creative and writing processes work on long-running dramas such as soap operas or medical dramas and then write your own mock storylines and scripts.
Creating Original TV Drama (2 modules)
You will tackle the challenge of creating your own original drama in the context of current commissioning trends.
Researching TV Drama Markets
You will explore the terrain of the TV fiction market, the main channels (home and abroad) and commissioning policies and audiences in order to enhance their market readiness.
Entry requirements
All entry requirements listed here should be used as a guide and represent the minimum required to be considered for entry. Applicants who are made a conditional offer of a place may be asked to achieve more than is stated.
Typical entry requirements
UK Honours degree 2:2 or equivalent and evidence of creative writing experience
Evidence of creative writing experience
In the Personal Statement section of the Application, Form candidates must demonstrate evidence of prior interest and/or achievement in writing fiction for television and/or the general field of creative writing.
This must be supported by samples of personal creative writing (up to 3 short pieces ie: short stories, a scene from play or screenplay). These works do not need to have been published or performed.
Additionally, applicants must make a clear and unequivocal statement of why they wish to pursue a career in television writing.
Interview / Test
Candidates will also be required to attend and pass an interview and test as part of the application process. The test will consist of a previously unseen scripting exercise conducted underclass test conditions.
Further information regarding the interview and test will be provided after review of a candidate's application.
English language
Academic IELTS score of 7.0 (or equivalent) with no element below 6.5.
Additional information
Other academic and vocational qualifications
Each application to GCU is considered on an individual basis. If you do not have the typical academic entry qualifications, but can demonstrate relevant work experience and/or credits from recognised professional bodies, you may be eligible to enter this course via the University's Recognition of Prior Learning scheme.
International pathways
If you do not meet the English language requirements, you may be eligible for the English for University Study programme.
Fees and funding
The tuition fees you pay are mostly determined by your fee status. What is my student fee status?
Tuition fees 2018/19
Home: £5500
RUK: £5500
EU: £5500
International: £12600
If you commence your studies in September 2018 or January 2019, these are the annual or module fees that apply to the duration of your course; however, fees are subject to change. For full details on how fees may change read our fees and refund policy.
Additional costs
In addition to course tuition fees, you may encounter additional costs during your time at University.
Scholarships
A number of full fee scholarships supported by industry leaders are available for the most talented writers. We also offer packages of further financial support available for those who need it most.
Scholarships
We provide high-quality education for a fair price; as the University for the Common Good, we are committed to offering accessible higher education for talented students by keeping our tuition fees low and providing a generous scholarship package of over £2.5 million per year.
If you have any questions or enquiries regarding scholarships available for 2018/19, please feel free to contact the student enquiries team.
International student start dates
For new international students, orientation events start on 14 September 2018. This extra time is specifically designed to assist new international students in settling into the UK and GCU prior to the start of general student induction and teaching.
There will be a whole host of fun and informative activities taking place during this period, including campus and city tours, as well as welcome events where you can meet other international students.
Creative Skillset Tick
The Creative Skillset Tick is a kitemark of quality, showing the courses that best prepare students and apprentices for a career in the creative industries.
To be awarded the Tick a course has to undergo a rigorous assessment process by experts working in the creative industries and it is only given to courses that have the strongest links with industry.
Last updated Feb 2020
About the School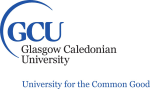 Corporate responsibility and sustainability are fundamental concerns for every organisation. The Glasgow School for Business and Society seeks to address the complex challenges of the global economy, ... Read More
Corporate responsibility and sustainability are fundamental concerns for every organisation. The Glasgow School for Business and Society seeks to address the complex challenges of the global economy, while delivering social benefit to local and global communities.
Read less