MA in Technology Governance and Digital Transformation
Home ›
MA ›
MA in Technology Governance and Digital Transformation
Program Description
The Technology Governance and Digital Transformation is a Master's programme that is future-oriented and truly inter- and trans-disciplinary: from economics, technology and innovation to governance and public policies, where all key components of the socio-economic future are purposefully linked. It equips students with the capacity for critical thinking and with practical management skills on technological change, innovation and digital transformation that will make You succeed in tech-focused private and public organizations as well as in international bodies. We want to understand digital technologies as the key driver of development around the world, and we want to make sure that digital transformation brings about sustainable, green growth and human-centred development.
The programme is designed for those who want to know:
the dynamics of techno- and social innovation and the role of different actors (entrepreneurs, large companies, governments, and most of all, humans) in these dynamics and in steering innovation towards a more sustainable future;
the heterodox perspectives of economic development and innovation processes, i.e. systems of innovation, evolutionary, post-Keynesian, commons-based, or non-Western;
the role and nature of technology, including its critique, and, in particular, the meaning and management of digital transformation, and its impact on the economy, society, government, and people.
The programme is designed and offered by the Ragnar Nurkse Department of Innovation and Governance (RND) of Tallinn University of Technology. RND is a unique research and teaching institution that combines both economics (the why?) and governance (the how?) of innovation and technological change - unique competencies to succeed in the modern globalized and complex world. RND is located in Tallinn, Estonia – one of the leading Digital Societies in Europe. Studying in Estonia offers you unique insights into what the future might look like. Joining us on the Technology Governance and Digital Transformation MA programme offers you the chance to build the skills you need to shape the future.
The close links between the programme and research and innovation projects of our department – from fostering the Digital Single Market in the EU through cross-border data sharing based on the 'once-only' principle and collaborating with the cities of Tallinn and Helsinki on different smart city initiatives to rethinking economics and innovation based on the ecologically sustainable commons-based 'design globally manufacture locally' approaches – guarantee that the content of our teaching is always practical and ahead of mainstream textbooks. RND is a member of the ESST – European Inter-University Association on Society, Science Technology and Society and EMPA – the European Master of Public Administration Network and has Erasmus agreements with many leading universities in Europe. This facilitates easy international staff and student exchange.
Curriculum
The Master's programme brings together some of the most renowned scholars of innovation and governance – Carlota Perez, Erik S. Reinert, Wolfgang Drechsler, Jan A. Kregel, Robert Krimmer, Vasilis Kostakis and others – who offer students a coherent set of skills for understanding and managing technological changes and digital transformations in tech- and innovation-oriented organizations as well as in international bodies.
Why this programme?
The programme is based on case-study based teaching and has a strong emphasis on internship and practical experience, without neglecting relevant theory.
The programme design complements the standard text-book knowledge, mainstream economics and governance theories with more realistic and relevant perspectives and practical case studies.
The programme offers site visits to Estonian government offices and companies and guest lectures from leading Estonian and international innovators and visionaries.
The minimum stay in Estonia is one year – the second year is dedicated to Internship & Consulting Lab and graduation thesis writing, which can both be done from anywhere in the world.
The Faculty consist almost exclusively of internationally distinguished and award-winning professors.
Future career
The programme is a great terminal degree and prepares globally desired experts in managing technological changes and digital transformations who work for either national governments and international organizations (as innovation policy experts and innovation managers) or for non-profit organizations and in the private sector (as owner-entrepreneurs, technology consultants, innovation managers, analysts).
The programme also provides excellent competitive competencies for a continuing Your academic career as a researcher in academic institutions or pursuing PhD studies, as our impressive track record shows.
Career paths of our alumni:
JP Morgan Stanley, Parthenon-EY, EY Innovalue Management Partner GmbH, OECD, Government Office of the Republic of Estonia, E-Estonia Showroom, Estonian Ministry of Economic Affairs and Communications, Competence Center of Food and Fermentation Technologies, Tallinn City Enterprise Department, Office of the State Minister of Georgia, Czechinvest, Ministry of Finance of Republic of Latvia, Cevea (think- tank), Federal University of Rio de Janeiro etc.
Other potential employers:
international organizations (UN, EU);
governmental institutions (central banks, ministries dealing with development and digitalization affairs);
non-governmental organizations (science and technology parks, development agencies, think-tanks etc.);
technology-intensive private companies.
Students say
"…that feeling when you get to study 10 classes in a semester at no extra cost because you love learning, time to learn two, possibly three, foreign languages because the people and countries around you…just a couple of hours away are totally different.
…to eat healthier because it's cheaper and easier to buy and find fresh foods than fast food, to ride free transit, to hack every weekend, to utilize an innovative (actually) international banking system that makes sense, to learn from a professor who wrote a book you read and were inspired by years ago and seeing that they respect you too, to say what you want because political correctness isn't a thing and it's primarily seen as an invitation for deeper introspection…" Lequanne Collins-Bacchus 1st year student of the Technology Governance and Digital Transformation Programme
Admission
Students for TalTech international study programmes are admitted based on the admission threshold. Online interview will be conducted only to candidates who have passed the preliminary evaluation. The maximum score for the motivation letter and online interview is 10 points. An applicant who receives a minimum of 5 points is admitted.
Programme specific requirements
Bachelor's degree or equivalent
In order to qualify for the studies at Tallinn University of Technology, an applicant has to have at least 60% of the highest possible CGPA.
Motivation letter
A motivation letter must address the following items:
Provide an explanation, why you apply for Technology Governance and Digital Transformation programme – what are Your interests; what are your professional goals and how the degree programme supports them; how does your academic and/or professional background fit into the programme.
Discuss the most pressing issues or challenges in the field of technology governance and digital transformation in the context of your country or on a global scale.
Provide an overview of a prospective Master's thesis - subject matter (topic), research question(s) and methodological approach (how you try to carry out research). When needed, use references to support Your arguments and facts.
NB! It is important to properly cite and reference any sources used in your motivation letter (quotations, publications, ideas etc. that are not your own). Neglecting the rules of referencing and citation is considered plagiarism and will result in the disqualification of your application.
Online interview
Topics covered during the interview:
The interest in the speciality, where it comes from and why it is desired to study on the programme of Technology Management and Digital Transformation. A motivation for passing the curriculum with the nominal period.
Previous exposure to the topics covered in the programme and awareness of relevant societal debates in the field of studies.
Expectations regarding the studies, i.e. understanding of the knowledge and skills to be acquired. Perception of specific areas or topics for which the level of knowledge is inadequate.
Expectations regarding the study process, the possibilities to combine work and study activities, preferences in teaching methodology, linguistic barriers, readiness for writing academic papers.
Duration of the interview is 10-15 minutes.
Last updated Jan 2020
About the School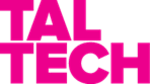 A vision of today's society is innovative, entrepreneurial, technologically advanced, and open to the world, and this is what Tallinn Unversity of Technology (TalTech) is applying for through internat ... Read More
A vision of today's society is innovative, entrepreneurial, technologically advanced, and open to the world, and this is what Tallinn Unversity of Technology (TalTech) is applying for through internationally high-level studies and research.
Read less