Program Description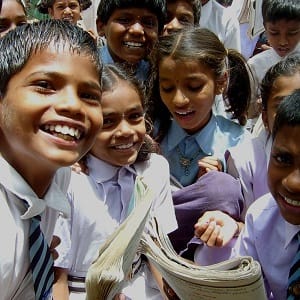 Gain TESOL certification and develop your career prospects with our Master's in TESOL.
One of the few TESOL courses in the UK that incorporates a placement component.
Designed for both experienced teachers and those with little or no teaching experience.
Blends the theory of language and linguistics teaching with practical skills development.
This TESOL course is for those who wish to teach English as a second or foreign language. We aim to develop confident and well-informed language teaching practitioners who are capable of designing and teaching comprehensive language programmes. You'll extend your knowledge base by engaging in independent research into your own practice and setting.
We recognise the value of professional, cultural and life experiences, which you'll develop and explore during the programme. This will enhance your professional knowledge and understanding through reflection, aided by theoretical input and practical application.
Context-specific professional development is an important element in the MA TESOL. We prepare you to return to your previous work context or even move to a new one, with an adaptable knowledge base for that particular setting.
Overview
We'll aid your understanding of the key theories and principles in TESOL, providing a balance of academic and professional content and experience. You'll develop your ability in language analysis and understanding, as well as furthering your knowledge on how to incorporate this appropriately in class materials.
We have a flexible and supportive learning programme that develops your current understanding and knowledge in TESOL while providing you with the necessary research and reflection skills to continue on your academic or professional career path.
Throughout the programme, the amount of independent study gradually increases, both within and across modules, in order to build your confidence and self-reliance. As your future continuing professional development is also important to us, reflection, as a key skill, is interwoven into all modules to nurture your ability to continue learning beyond the MA TESOL.
Course structure
Trimester one
In the first trimester, your studies will include a mix of practical and theoretical elements. You'll have your first placement opportunity, which you will be encouraged to reflect on in class.
Trimester two
In the second trimester, we'll continue developing your practical teaching skills through detailed discussion of relevant theories, alongside your second placement. You'll begin to prepare for your dissertation by strengthening your knowledge on research methodology and developing a dissertation proposal.
Trimester three
The third trimester sees the culmination of the skills you've developed as you gather and analyse data, and write up this research in your dissertation.
Course modules
This course includes or offers the following modules.
Theory and Practice of TESOL
Language Analysis for TESOL
Second Language Learning and Teaching
Research Methods in Social Science
Dissertation
Independent Study
Including Vulnerable Learners
Research and the Professional Part 1
Research and the Professional Part 2
How will I be assessed?
There are no written exams. You'll submit a portfolio of tasks, which may include oral presentations, reflection on module learning and teaching practice, essays, and analysis tasks.
How will I be taught?
You'll be taught through lectures, seminars, workshops, directed classroom-based activities and discussion. Peer-teaching opportunities, presentations and student-led workshops are also employed throughout the programme. You'll be given a dedicated tutor to support your development.
We encourage you to keep a journal during your placements, to enhance and support reflection on your experiences. This aids continuation of discussions linking theory to practice which begin in class and continue throughout the programme on an individual self-reflection and peer-reflection basis. Your fellow course participants are an important resource to draw on through shared experience and stories as you build a community of practice.
Opportunities
Careers
Students who complete the MA TESOL will have many career opportunities including English language teaching (general or specialised), language teacher trainer, materials writing, curriculum development, language textbook editor, Director of Studies/Assistant Director of Studies, PhD studies.
Cost & Fees
UK/EU students full time - 2019/20 entry £6,995
UK/EU students part-time - 2019/20 entry £3,500
International students full time - 2019/20 entry £12,900
Last updated May 2019
About the School
Bath Spa University is about more than studying. It's about getting stuck in: thinking, making and doing. About bumping into friends on campus, embracing challenges and genuinely caring. We push bound ... Read More
Bath Spa University is about more than studying. It's about getting stuck in: thinking, making and doing. About bumping into friends on campus, embracing challenges and genuinely caring. We push boundaries and ourselves. If that sounds good to you, you'll fit in well.
Read less