Program Description
This course is designed to help you develop the skills and experience you need for a successful career in Teaching English to Speakers of Other Languages (TESOL).
There is a demand throughout the world for graduates with qualifications and expertise in teaching English to speakers of other languages (TESOL). Our MA in TESOL is designed for students who are intending to have a career in English teaching. It will also be of interest to those who are already teachers of English and would like to increase their professional expertise by advancing their analytical knowledge of English and up-to-date teaching methods.
You will gain in-depth knowledge of the structure of language at different levels of analysis and the relationship between language and use. You will develop a critical understanding how English is learnt, taught and tested so that you can make informed decisions with regard to policy and practice in your TESOL career.
We offer pathways for students with various levels of experience and qualification:
If you are quite new to TESOL, you will take Practice in TESOL, which focuses on key-teaching skills and carefully guided peer-teaching practice.
If you have CELTA or equivalent and a relevant teaching position or voluntary placement, you can take the Portfolio in TESOL module, which supports the development of teaching practice in your professional context.
If you have DELTA or equivalent, you will be exempted from 60 credits, allowing you to strengthen your knowledge of learning, teaching and testing while completing the MA in one year of part-time study.
You will also be trained in a wide range of research methods and undertake a dissertation in an area that is of particular interest to you and helps you to further your career goals. This element of the course also provides you with a strong foundation for further doctoral-level study. You will become a member of the Centre for Research in English Language and Linguistics (CRELL), a thriving forum for researchers with a wide range of interests in linguistics, applied linguistics and sociolinguistics.
Content
In your first semester, you will be introduced to the essential syntactic and morphological patterns of English. You will investigate the place of formal grammar in the description and teaching of language and study a range of theoretical frameworks for the study of syntax and morphology and apply these to learning challenges in future TESOL contexts.
In your second semester, you will explore the theories of learning a second language and look critically at the nature of discourse as the central feature of human interaction. You will also gain a solid foundation in approaches such as conversation analysis and pragmatics; narrative analysis; critical discourse analysis and genre analysis.
You will take the year-long module 'Research Methods', where you will be introduced to different methodological approaches employed in sociolinguistics and applied linguistics research and gain an excellent understanding of techniques such as participant-observation, eliciting, recording and storing natural speech data.
A range of optional modules is also currently available, such as 'Practice of TESOL', where you will learn the essential practical techniques and skills to deliver effective language classes. In 'Portfolio of TESOL' you will develop your understanding of and skills in the teaching and learning of English through the reflective analysis of your own practice. You will also undertake a dissertation, where you will have the opportunity to explore the topic that suits your interests.
Modules
Some of the modules we currently offer include:
Compulsory modules
Discourse Analysis and Language Teaching
Language Testing
Understanding Language Learning and Teaching
Grammar for TESOL
Research Methods
Dissertation
Optional modules
Practice of TESOL
Portfolio of TESOL
Career options
There are excellent opportunities around the world for teachers with an MA in TESOL.
Related career possibilities include policy adviser, trainer of trainers, and designer of teaching materials. Applied linguistics is a very useful basis for a range of careers in publishing, editing and communication.
Last updated Jan 2020
About the School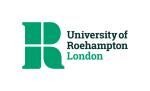 We change lives by helping our students to develop the confidence, knowledge and values they need for a successful and fulfilling life. We produce world-class research that helps us understand the wor ... Read More
We change lives by helping our students to develop the confidence, knowledge and values they need for a successful and fulfilling life. We produce world-class research that helps us understand the world and change it for the better.
Read less