MA in Sports Ethics and Integrity
Program Description
Master Study Program (joint degree) in Sport Ethics and Integrity was created to educate sport administrators, conceptual workers who show a systematic and coherent view on a sport nature, integrity and ethical aspect in management and who are able to make the performance of sport organizations and people working in sport environment of a better quality.
This education brings a new generation of sports administrators with a deep understanding of sports nature and sports values. The aim of the graduates is to prevent the social value of sport from its misusing as well as to support the pure sports value. The graduates manage to defend the integrity of sports organizations and sport itself and design sports strategies based on strong principles.

Description of verification and evaluation criteria
The entrance examination is carried out in a form of an entrance interview. Details are specified by Consortium MAiSI.

Conditions for admission
Admission to Master's studies is conditioned by completed secondary education confirmed by a school-leaving certificate. Admission to Post-Bachelor studies (Master's program) is likewise conditioned by completed education in any type of study program.
| | |
| --- | --- |
| Verification method: | another form |
| Confirmation date (of entrance exam) | from: __ Until: __ |
| Alternative date (of entrance exam): | __ |

Medical fitness requirements
X

Application notes:
The entrance examination is organized by Swansea University

Career Prospect
Ethics and Integrity is becoming a major growth area in employability within sports organizations. This is partly because the relative autonomy of sports organizations (what some have called in the legal context "the specificity of sports") now imposes fresh obligations towards greater transparency, accountability, and ethical governance. Currently, sports organizations need to evidence compliance with increasing legal and ethical requirements, as well as corporate social responsibility norms, and this requires the employment of qualified professionals in these areas.
The study program produces graduates who will be capable of assuming the role of Sports Ethics and Integrity officials in local, national and international sports organizations.
The study program MA in Sports Ethics and Integrity has been designed by a consortium that has wide industry/stakeholder links including National Anti-Doping Organizations, World Anti-Doping Agency, national sports federations, international sports federations, and the European Program for Adapted Physical Activity, International Centre for Sports Security, International Paralympic Committee. The cooperating partners have liaised with a variety of these bodies to discuss relevance and focus. They are already fulfilling important roles in stakeholder organizations, and they will make a significant contribution to students' awareness of the practicalities of implementation.
Last updated Jul 2020
About the School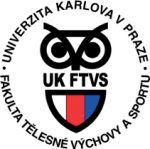 Faculty of Physical Education and Sport is one of the seventeen faculties based on the venerable Charles University.
Faculty of Physical Education and Sport is one of the seventeen faculties based on the venerable Charles University.
Read less