MA in Specialised Translation
Home ›
MA ›
MA in Specialised Translation
Program Description
This programme aims to address the growing demand for translators with skills in translating technical texts.
The programme will familiarise you with the socio-cultural, linguistic and technical dimensions that characterise specialised multilingual material. Through working with dedicated software and high-tech industry-standard equipment, you will learn the skills that you need to enter the professional market and gain the knowledge to pursue further research in this field.
You will work between English and another language of your choice, translating into your mother tongue. There is a strong emphasis on translation tools (in particular SDL Trados Studio) and on localisation, e.g. for video games, as well as on technical and scientific translation, and translation-specific professional skills. In addition, you will be able to choose optional modules from the wide range offered in our other MA courses, the MA Audiovisual Translation and the MA Intercultural Communication in the Creative Industries.
You will be taught by staff who are leaders in the field of translation and whose work has influenced national and international organisations. They work closely with industry and bring in prominent professionals to teach and give talks, helping you to make vital industry contacts. The programme is a corporate member of the Institute of Translation and Interpreting.
Roehampton boasts state-of-the-art language labs with cutting-edge translation software, including SDL Trados Studio, Dragon Naturally Speaking, and WinCAPS. The lab features a training suite and an open access area where you can work independently.
Placements with translation/localisation companies are at the heart of this MA. Placements are not compulsory, but you will benefit from the extensive industry contacts of members of staff and the visits of key professionals in order to help you find a placement that suits your interests.
In recent years our graduates have found work with a broad range of organisations including media companies and broadcasters such as the BBC, France TV, and RTVE; subtitling companies such as Red Bee Media, Deluxe, ITFC; and translation and localisation providers including Pole To Win, London Translations, and Smoke & Mirrors.
Content
This course covers the theoretical and practical aspects of specialised translation. In the compulsory module 'Technical and Scientific Translation', you will practice your skills in translating highly specialised documents into your chosen language. During the course, you will also address the main theoretical issues shaping translation today and understand how these theories relate to the practice of translation. You will learn how to document your translations efficiently and make appropriate use of research tools in solving technical and scientific translation problems.
IT skills are central to a translator's work, and the compulsory module 'Translation Tools' will familiarise you with some of the translation tools you will be using in your professional life. These include terminology databases, translation memory tools, and other computer-assisted translation systems, as well as machine translation services.
Other optional modules currently include 'Professional Skills for Translators', a module organised in workshops, tutorials, seminars, guest talks and, whenever possible, off-site visits (e.g. to companies). The module focuses on advanced professional skills relating to translation and transcreation workflows and project management, while it also provides an in-depth understanding of the global language industry.
You can also study 'The Localisation of Video Games' where you will examine the principles and practices of localisation in the area of multimedia interactive entertainment software. Other optional modules currently include 'Subtitling: Concepts and Practice', where you will explore the techniques of subtitle synchronisation using specialised software.
You will complete your MA with a dissertation, which allows you to carry out a practical translation task with a commentary or to apply your understanding, knowledge, and analytical, conceptual and personal skills to an in-depth investigation of a translation-related topic.
Modules
Compulsory modules
Translation and Intercultural Communication: Theory and Practice
Translation Tools
Technical and Scientific Translation
Optional modules
New Trends in Translation and the Medias
Cultural Adaptation in the Creative Industries
Transcreation is the Creative Industries
Professional Skills for Translators
Economic and Legal Translation
Media Access: Audio description, Subtitling for the Deaf and Respeaking
Translation Project
Dubbing and Voiceover
Accessible Filmmaking: Theory and Practice
The Localisation of Video Games
Subtitling: Concepts and Practice
Compulsory module (MA students only)
Compulsory and Required modules
Compulsory and/or required modules may change when we review and update programmes. Above is a list of modules offered this academic year.
Optional modules
Optional modules, when offered as part of a programme, may vary from year to year and are subject to viability.
Career options
Specialised Translator
Subtitler
Technical Writer
Editor
Terminologist
Project Manager
Localiser
Last updated Jan 2020
About the School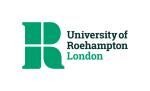 We change lives by helping our students to develop the confidence, knowledge and values they need for a successful and fulfilling life. We produce world-class research that helps us understand the wor ... Read More
We change lives by helping our students to develop the confidence, knowledge and values they need for a successful and fulfilling life. We produce world-class research that helps us understand the world and change it for the better.
Read less