Program Description
Refine your professional song portfolio and unique songwriting 'voice' on our Songwriting Master's degree.
Write your songs from day one, and develop the skills of creative critique in a supportive yet dynamic environment.
Prepare yourself for a range of internationalised, professional futures in music and its wider industries.
Benefit from a pioneering curriculum, taught by professional, published songwriters and performers.
Songwriting remains one of the UK's biggest exports, with UK music stronger than ever. Popular song is the heart of the industry, and global demand for new songs is high. On our MA Songwriting, you will nurture your musical creativity, focus and develop your professional portfolio, forge new collaborative networks, and engage in research designed to support your career as a songwriter.
The course is aimed at unpublished songwriters wishing to develop their craft to professional level, and published songwriters wishing to achieve academic accreditation while exploring their creativity.
We maintain strong links with industry professionals, guest artists, and guest lecturers. Also available as a distance learning route.
Overview
From day one, you'll write songs, using alternative strategies designed to work alongside your current creative approaches.
Applying practice-based learning at our world-heritage research centres, through a range of creative strategies and critical perspective on your songs' relationship with audience and industry, you'll develop and focus your output. This is informed by a blend of practical, theoretical and scholarly practice.
Lyric-writing and a fluent command of imagery, metaphor, and the narrative is nurtured, as chords and melody take shape around language's meaning, and vice versa. You'll investigate the power and potential of song forms, modes of address, perspectives, time-frames, and characters.
Having stretched the range of creative options available to you within your own artistic palette, you'll turn your hand to research; this is your entry to the postgraduate world. You'll identify the industrial context relevant to your songs; your knowledge of your field will become intensified through primary research, secondary research, and contact with guest speakers from industry.
Collaborating with songwriters from near and far will increase your creative and networking range. Ahead of your Major Project, contextual and collaborative research perform the vital task of shaping your song outputs.
Course structure
Songwriting Skills
This is a creative primer, during which you'll develop a feel for sensory imagery, metaphor and a facility for narrative tension. Meanwhile, you'll apply various creative approaches to harmonic constructions and melodic devices. Of the songs generated here, some may go on to become part of your final Major Project showcase. The aim is to allow songs and writing within all genres to flourish.
Research Methodologies and Context
Here we engage with a 'pathfinder' contextual study into an economic/cultural context for your future song outputs. From folk to hip-hop, indie, chart pop, R&B and other genres, each as an industrial context possesses a uniquely different set of song expectations, venues, publishers, labels, agents, producers and performers. On this module, you research potential career destinations relevant to you and your songwriting.
Song Identity and Culture
Here you investigate and unravel your personal songwriting 'DNA'. This is a research process that explores songs significant to your own writing, and investigates them in relation to contexts of performer identity, genres, movements and broader culture.
You'll also choose one of the following modules:
Professional Collaboration
You'll negotiate collaboration with other practitioners within a professional context. For example, songwriters might collaborate in the traditional manner of successful and acclaimed songwriting teams, or may work with choreographers, filmmakers, poets, composers, arrangers or remixers.
Workstation Song Production
This module investigates the contemporary songwriter's personal studio for its power to create both impressive song demonstrations and finished production masters. Increasingly, original artists are mobile and adaptive; plugging their laptop systems into bigger studio systems, or completing masters in their bedrooms. Here we explore the technical abilities that empower the contemporary autonomous songwriter to realise their vision.
Major Project
This is where you bring all your research and preparation into focus. You're asked to present a showcase representing the songs developed during your time on the course. Usually this is a performer's album. For some it will be several projects in
Course modules
This course includes or offers the following modules.
Songwriting Skills
Song, Culture and Identity
Research Methodologies and Context
Professional Collaboration
Workstation Song Production
Major Project
How will I be assessed?
Assessments range from simple audio sketches in the early stages, to full album productions in Major Project; each is assessed for quality and market focus. On the research modules, formal, researched and referenced papers express your intellectual and analytical development, and presentation skills bring your work to life.
How will I be taught?
There are regular taught sessions running across each of the three trimesters. Lectures, visiting speakers, seminars, workshops, tutorials, presentations, and playback sessions work on song material and research outcomes. Students play their songs to one another in a supportive yet dynamic environment, facilitating networking and analysis, and developing the language of creative critique. This can be in a live capacity or via playback.
Opportunities
Careers
There's a broad range of professional outcomes from this course and our graduates now work as:
Performers
Lecturers
Researchers
Agents
Signed artists
Signed writers
Teachers
Therapists
Publishers
This course also provides an excellent grounding if you're interested in going on to PhD study.
Cost & Fees
UK/EU students full time - 2019/20 entry £7,395
UK/EU students part time - 2019/20 entry £3,700
International students full time - 2019/20 entry £14,300
Last updated May 2019
About the School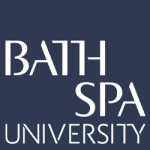 Bath Spa University is about more than studying. It's about getting stuck in: thinking, making and doing. About bumping into friends on campus, embracing challenges and genuinely caring. We push bound ... Read More
Bath Spa University is about more than studying. It's about getting stuck in: thinking, making and doing. About bumping into friends on campus, embracing challenges and genuinely caring. We push boundaries and ourselves. If that sounds good to you, you'll fit in well.
Read less