MA in Social and Political Thought
Home ›
MA ›
MA in Social and Political Thought
Read more about this program on the school's website
Program Description
The MA Social and Political Thought offers an exciting, interdisciplinary focus for the study of key social and political problems. It draws upon expertise from both the School of Sociology and Social Policy and the School of Politics and International Studies to create a research-based environment that integrates an advanced theoretical agenda with a strong practical orientation.
The course explores how theoretical frameworks can be applied to contemporary social research. You are encouraged to consider the positioning and relevance of classical and contemporary theory, including feminist, postcolonial and psychoanalytical perspectives, to an understanding of contemporary economic, social, political and cultural phenomena.
You will consider how the works of key authors from Marx, Weber and Durkheim through to Foucault, Bauman, Butler and Lazzarato help us to understand the rapid social change occurring around the world. You will also study the sociology of nations, nation-states, capital and markets and inequality in global and comparative perspective.
Research insight
You'll benefit from the Bauman Institute, launched in honour of Emeritus Professor Zygmunt Bauman to analyse social change around the world. It's an exciting and stimulating research environment where you'll learn from experts in their fields.
The Bauman Institute is inspired by Bauman's sociological imagination and has earned an international reputation for teaching and research. Bringing together researchers from diverse disciplines, it investigates the ways in which societies continue to evolve in areas such as power and resistance and the sociology of capitalism.
Course content
You'll take core modules during the year that introduce you to political theory and society and culture, allowing you to consider the positioning and relevance of critical theory in relation to contemporary social phenomena.
A choice of optional modules allows you to then specialise in the areas of particular interest to you.
At the end of the programme, you'll submit your dissertation – an independent piece of research on a related topic of your choice, which allows you to demonstrate and apply the knowledge and skills you've acquired during the year.
Course structure
The list shown below represents typical modules/components studied and may change from time to time.
Modules
Year 1
Compulsory modules
Political Theory in Action
Understanding Society and Culture
Dissertation
Optional modules (selection of typical options shown below)
You will choose 60 credits below:
Conflict, Complex Emergencies and Global Governance
International Political Economy
Popular Culture: World politics, Society and Culture
International Relations and the Environment
Global Justice
Research Methods
Contemporary Social Thought
Social Policy, Politics and Disabled People
Que(e)rying Sexualities
Power, Critique & Global Transformations
Sociology of Media and Culture
Religion, Society and Public Life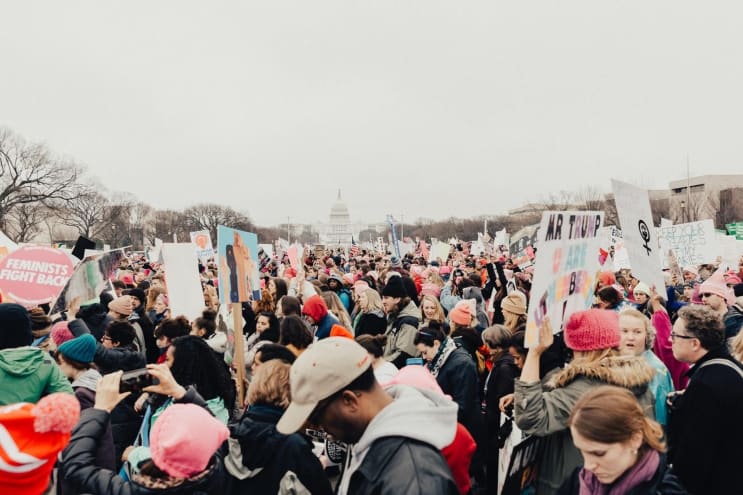 roya ann miller / Unsplash
Learning and teaching
Most of our modules are taught using lectures, seminars and tutorials. Optional modules may also include workshops, online learning or other methods. However, independent study is still a crucial element of this programme, allowing you to develop your skills, pursue specific research interests and form your own ideas.
Assessment
Core modules are assessed using essays, as well as your final dissertation. Depending on the optional modules you choose, you may also be assessed using research reports, project work, presentations, literature and book reviews among other methods. If you select research methods modules, you'll also be expected to engage with some data analysis in your essays.
Entry requirements
A bachelor degree (Hons) with a 2:1 or non-UK equivalent in social sciences, humanities or related discipline.
English language requirements
IELTS 6.5 overall, with no less than 6.0 in any component.
Improve your English
International students who do not meet the English language requirements for this programme may be able to study our postgraduate pre-sessional English course, to help improve your English language level.
This pre-sessional course is designed with a progression route to your degree programme and you'll learn academic English in the context of your subject area.
How to apply
Application deadlines
International – 30 June
UK/EU – 31 July
If you intend to apply for funding, you should submit an application for a place on your chosen course at least one month before any specific scholarship deadline.
Fees
See our website for the latest fee information.
Additional cost information
There may be additional costs related to your course or programme of study, or related to being a student at the University of Leeds.
Scholarships and financial support
If you have the talent and drive, we want you to be able to study with us, whatever your financial circumstances. There may be help for students in the form of loans and non-repayable grants from the University and from the government.
Career opportunities
This programme will enable you to think critically with ethical awareness and to understand how a consumer society has transformed social and political realities.
These qualities are crucially important for a wide range of potential careers from policy research to local authority and government roles, campaigning and political lobbying, work with development agencies and NGOs, and even entry to the academic profession and research-based employment.
Careers support
We encourage you to prepare for your career from day one. That's one of the reasons Leeds graduates are so sought after by employers.
The Careers Centre and staff in your faculty provide a range of help and advice to help you plan your career and make well-informed decisions along the way, even after you graduate.
Last updated Feb 2020
About the School

Our wide range of research-informed courses encompass undergraduate, taught postgraduate and research degree programmes, as well as online and professional development courses.
Our wide range of research-informed courses encompass undergraduate, taught postgraduate and research degree programmes, as well as online and professional development courses.
Read less