Program Description
Program Summary
In addition to honing speaking, writing, listening, and negotiating skills, the Public Relations MA program teaches you how to use social media platforms, analytics, and mobile applications so you can effectively reach your audience.
In Demand in Today's Market
In a marketplace flooded with information, every organization wants its message to be heard above the noise. That's why there is such a high demand for skilled communication professionals who can craft and execute compelling communication strategies. Our graduates of the Public Relations program have pursued careers in a wide variety of industries and occupations. No matter your focus area—pharmaceuticals, health and fitness, political campaigns, entertainment, hospitality, financial services, technology or government organizations—a Public Relations degree will have a sustained value during any economic cycle.
Career paths chosen by some of our graduates include:
Campaign managers
Chief communication officers
Communication strategists
Directors of digital strategy
Directors of executive communication
Directors of financial communication
Directors of public affairs
Directors of corporate social responsibility
Online content managers
Organizational consultants
Political candidates or public affairs officers
Press secretaries or government communication directors
Social media strategists
Speechwriters
Competitive Edge
With the ability to communicate effectively comes the power to bring about positive change. At Emerson, you will learn to analyze and gain meaningful insight into communities, cultures, institutions, and lifestyles, as well as your target audience's beliefs and values.
Throughout your course of study, you will gain valuable, real-world experience by conducting public opinion polls and organizational social media audits, formulating crisis communication plans, writing speeches, and creating digital content. By investigating the ways in which different types of messaging can engage and persuade, you will leave the program with the skill set and strategic insight required to be a compelling advocate for better business practices, improved policies, and social justices.
Advanced Standing
Are you a working professional in the field of communication?
Industry professionals now have the option to turn the relevant professional experience into up to 8 credits of advanced standing toward program requirements. Upon approval of advanced standing, your Graduate Program Director will work with you to personalize your program curriculum and ensure that you maximize your remaining coursework. Advanced standing values your professional experience as well as shortens the time to completion and decreases the overall cost of tuition.
To apply, you will need to complete a portfolio to reflect your professional experience in three skill areas: communication, management, and knowledge.
You have two options to apply for advanced standing:
Submit your portfolio at the time of application. We will review your application for both admission and advanced standing placement at the time of application completion and you will receive both decisions at the same time.
Submit your portfolio to your Graduate Program Director within 30 days of the first semester. The Graduate Program Director will work directly with once you have enrolled.
Students who are granted advanced standing will be required to complete the remaining 28–32 credits at Emerson College in order to satisfy degree requirements. Please note that advanced standing credit advances a student's position within the program but credits are not transferable to another institution.
Last updated Mar 2018
About the School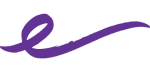 Emerson College is internationally recognized as the nation's premier institution of higher learning devoted to communication and the arts.
Emerson College is internationally recognized as the nation's premier institution of higher learning devoted to communication and the arts.
Read less