Program Description
Prepare for a future in prosthetics with this unique, practice-based course. Taking an industry focus from the start, you'll work in real special effects studios to gain key skills and deep understanding, while also developing a creative portfolio and a network of contacts.
Introduction
This course is new for 2020 entry.
You'll grow and refine your skills through personally focused projects, based within a supportive and collaborative community. Through experimentation and risk-taking, you'll push the boundaries to become a resilient and dynamic Prosthetic effects practitioner.
You will:
Learn from the experts by working with world-class partners Gorton Studio and Millennium FX.
Develop a varied portfolio of creative work that will help launch your career.
Have access to professional-standard studios and resources.
Benefit from our visiting lecture series, with guest speakers from the global industry.
Be based within a vibrant international film school, within a creative arts university.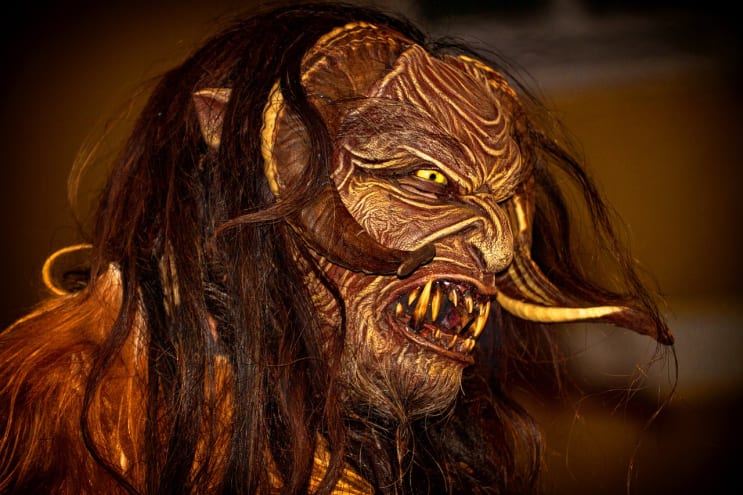 What you'll learn
Throughout this one-year course, you'll tackle a truly multi-disciplinary syllabus, designed to meet the needs of today's highly competitive prosthetics and special effects industries. You'll be in charge of your own learning, developing your own direction and specialisms, while also gaining a working knowledge of industry practice.
Course content
You'll expand your knowledge of key programs and fabrication techniques, experience studio-based working in academic and professional contexts, and develop a critically considered portfolio. Alongside this, you'll be introduced to contemporary debates informing the prosthetic effects industry. Workshops in design, drawing, making, presentation and industry awareness underpin your learning in this practical and vocationally focused postgraduate course.
Modules
Contextual Studies: Extending your theoretical knowledge of key contextual concepts.
Building Blocks: Your grounding the fundamental skills and processes in Prosthetics Effects production.
Industrial Context: You will develop your professional portfolio and gain exposure to real-life working studios.
Breaking the Mould: Experiment with your designs and fabrication techniques to test the limits of Prosthetic Effects.
PFX Production: Focus your studies on the production and creation of an industry quality body of work.
How you'll learn
This is a practice-based course, so much of your journey will involve learning by doing, working with the state-of-the-art facilities offered by our partners Gorton Studio and Millennium FX. You'll also gain a grounding in context, theory, programmes and pipelines through lectures, seminars, workshops and masterclasses.
Assessment methods
Portfolios of practical work
Presentations
Verbal reports
Major practice project
Staff
Working in television and film production, prosthetics, design and fabrication, the teams from both Gorton Studio and Falmouth University have extensive industry experience. We pride ourselves on our industry connections, which reach beyond the UK to some of the best prosthetics effects studios around the world. This connectivity provides essential networking opportunities for our students and graduates and helps inform and shape our curriculum.
Facilities
The multi-million-pound, industry-standard School of Film & Television offers professional facilities including:
Life drawing studio
Motion capture/immersive studio
Workshops with rapid prototyping, 3D printing, casting, milling, welding and other fabrication facilities
Twenty-seat computer suite with key software including Z-Brush, Maya, Adobe CC, and Substance Painter, amongst others
Access to Gorton Studio
Access to Millennium FX Studio
Cinema with Christie M-Series HD projection and 7.2 surround sound
How to apply
Entry requirements

We welcome applications from those with relevant equivalent Level 6 qualifications, or relevant equivalent experience, and a demonstrable interest in the subject.
We'll also welcome your application if you have formal or 'certified' learning (such as training courses not run by universities or colleges) and learning from work experience or self-study. This is called Accreditation of Prior Learning (APL) and should have been gained within the last five years, and equivalent to the learning outcomes of our minimum entry qualifications.
APL applicants using experience to apply should note there is a £200 application fee for entry with advanced standing or with exemption from specific modules or credit.
Language requirements

If English isn't your first language, you'll need to demonstrate English language skills that are sufficiently developed for successful completion of your studies. We accept a range of recognised English language qualifications that are equivalent to the International English Language Testing System (IELTS) Academic minimum score of 6.5 overall, with a minimum of 6.0 in Reading, Writing, Speaking and Listening.
International applicants who require a Tier 4 student visa to study in the UK must take an approved Secure English Language Test (SELT) to fulfil government visa requirements or have a recognised language test approved and vouched for by the University. Our Applicant Services team can help with any questions you may have about study visas or suitable language tests.
Tuition fees 2020-21
£10,895 – full-time UK/EU (£250 acceptance fee payable. This is deducted from tuition fees.)
£16,000 – full-time international (acceptance fee up to £1,000 payable, dependent on nationality. This is deducted from tuition fees.)
Tuition fees are set annually and are subject to review each year. The University may, therefore, raise tuition fees in the second or subsequent years of a course, in line with inflation and/or the maximum permitted by law or Government policy. Students will be notified of any changes as soon as possible.
Last updated May 2020
About the School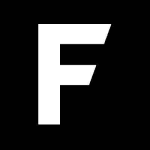 Established in 1902 as Falmouth School of Art, it has grown over a century to become a digital innovation hub. Today, its portfolio of undergraduate and postgraduate courses represents the breadth of ... Read More
Established in 1902 as Falmouth School of Art, it has grown over a century to become a digital innovation hub. Today, its portfolio of undergraduate and postgraduate courses represents the breadth of the Creative Industries, the fastest growing sector in the UK economy. Now, as we face the fourth industrial revolution; as technology provides great opportunities as well as challenges, it's clear that Falmouth's specialisms of creative innovation; creative thinking, problem-solving, communication and storytelling, will be key to future economic and cultural success both at a local and global level.
Read less