MA in Politics and Economics of Contemporary Eastern and Southeastern Europe
Home ›
MA ›
MA in Politics and Economics of Contemporary Eastern and Southeastern Europe
Program Description
Double Masters
Political Science (University of Bamberg)
and
MA in Politics and Economics of Contemporary Eastern and Southeastern Europe (University of Macedonia) http://mabsos.uom.gr/
The Double Masters degree allows you to:
Achieve two MA degrees within two years.
Acquire theoretical expertise in political institutions and processes in an international framework.
Build up considerable empirical knowledge of Eastern and Southeastern Europe by benefiting from the dual component of the Double Degree program.
Scholarships are available.
The language of instruction is English at both locations. Modules taught in German at Bamberg are open to all students with an adequate command of German.
An Interdisciplinary and Regional Focus in Thessaloniki
The University of Macedonia aims to offer a comprehensive analysis of both political and economic development in the highly dynamic region of Eastern and Southeastern Europe while emphasizing the interrelation between the two and placing the institutional and social context on a firmly analytical foundation.
This regional focus is complemented by regular guest lectures by academics, diplomats, politicians, business people and journalists with experience in the dynamics of regional and European integration in Eastern and Southeastern Europe.
Graduates become experts at understanding the political and economic power of that particular region, and it is this expertise that makes them attractive to employers operating in Eastern and Southeastern Europe.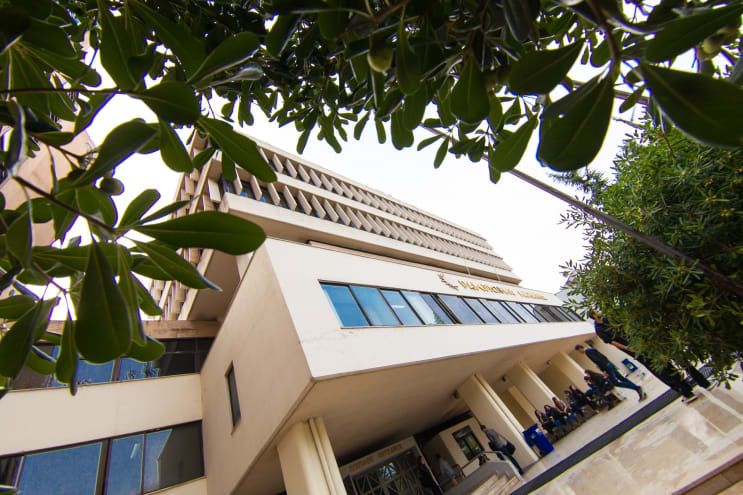 Cutting-Edge Research in Bamberg
At the University of Bamberg, Political Science is taught as social science with a strong empirical focus. The university is in a position to offer courses in all major subfields of Political Science, including a range of modules in English. Both our teaching and research are strongly driven by theory, and cutting-edge research methods are also a central focus.
Students are also provided with the opportunity to take part in the annual National Model United Nations (NMUN) in New York, USA.
This all means that program graduates are equipped with extraordinary skills which not only make them attractive to possible employers but which also qualify them for future careers in the academic sector.
Admission Requirements
Candidates whose first language is not English must provide verification of their English proficiency.
Applicants must submit two written references, typically from professors who know the applicant personally.
No knowledge of either the Greek or German languages is required to complete the double master's program, as modules are taught in English at both universities.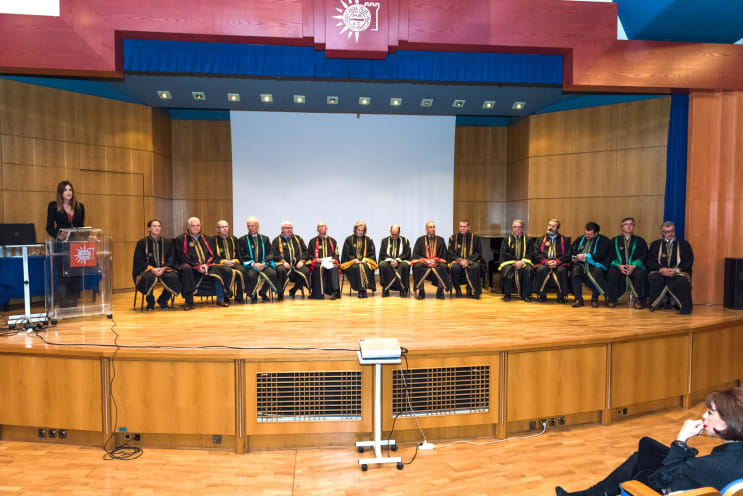 Career Prospects
This Double Master's degree equips students with the knowledge and analytical and transferable skills needed to pursue further postgraduate research or an internationally oriented career in the public or private sectors. Typical careers include:
Careers in business, government, NGOs and international organizations operating in Eastern and Southeastern Europe.
Employment in international organizations (EU, WTO, UN, etc.).
Research in policy-oriented domestic or international think tanks.
Careers in government administration.
Further postgraduate research at a Ph.D. level.
Journalism.
Alumni and Student Testimonials

Anna Kyriazis, Hungary/Greece
"I regard the two years of this MA program as some of the best of my life. On the professional level, the program provided an excellent selection of courses touching on various social scientific fields - from anthropology to economics and IR - which kept me motivated from the start until the very end. Studying in English has been an important asset, not only because I read the most cutting-edge international literature, but also because I could easily convert my MA thesis into a PhD project proposal. This eventually gave me the opportunity to pursue my doctoral studies at an international university with a scholarship and led straight up to the postdoctoral position I currently hold. But my dearest memories come from the personal connections I established with my fellow students, some of whom have become my friends for life. The program consciously encourages collaboration and joint learning rather than pointless competition for the best grade; it is academy at its best."

Anna Manukyan, Armenia
"The MA in Politics and Economics of Contemporary Eastern and Southeastern Europe provides each student with the best combination of knowledge and skills through well designed courses and balanced schedule. The academic and administrative staff are extremely friendly and helpful, and guide the students throughout the whole experience. While the program combines two correlated and at the same time widely different directions like Politics and Economics are, it allows exploring either both or one of these directions for an in-depth study. However, one isn't limited only to these two, complex and interesting fields: the program opens new doors towards a wider variety of professions, as the knowledge it gives is a perfect base to make confident steps in the professional world.
My experience with program has been amazing, and it has indeed given me a valuable combination of professional and personal experiences. Through the thoughtfully organized classes and educational trips, I have definitely learnt a lot about the Politics and Economics of Contemporary Eastern and Southeastern Europe, while the multinational environment allowed me and my classmates from different countries share our experiences, backgrounds and views, and become lifetime friends."
Last updated Jul 2019
About the School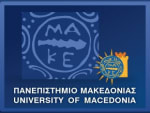 The University of Macedonia. Destination: excellence! In its sixth decade of operation, the University of Macedonia, the continuity of the historical Graduate School of Industrial Studies of Thessalon ... Read More
The University of Macedonia. Destination: excellence! In its sixth decade of operation, the University of Macedonia, the continuity of the historical Graduate School of Industrial Studies of Thessaloniki, is a modern state Higher Education institution, renowned for the ambiance of quality, freedom, democracy, meritocracy and individual development it provides to all its members: students, Academic and Research Staff, and university employees.
Read less