Program Description
The MA degree program is student-centered and dedicated to studying the interaction of government, culture, and economics from both international and domestic perspectives. Our goal is to produce graduates who are informed and engaged citizens of the global society. Graduate students are trained in relevant research methodologies, and in all areas of Political Science. A joint Master of Arts in Political Science and Library and Information Science is also available.
10 Top Ph.D. program placements
80% of qualified students receive assistantships
23 Graduate-level courses offered
What Will I Learn?
Students present their research at the weekly school research colloquium and are provided research support for regional research conferences. In 2019, the program is hosting the Mississippi Political Science Association conference. We also have a regular faculty and student research exchange with other universities in the region.
Graduate Assistantships
Graduate Assistantships are available on a competitive basis and include:
Full tuition waiver
Health care insurance
And up to $10,000 stipend
The department also collaborates with the American Political Science Association (APSA) to provide free membership in the organization for all graduate assistants.
To be considered, be sure to apply early (by March 15 if considering entering in the Fall).
Intellectual Diversity
Within the context of a welcoming and supportive learning environment, faculty challenge students from a wide variety of perspectives. Their intellectual commitments, teaching styles, and research methods are varied, and they invite meaningful debate and discussion.
Faculty in Political Science is known for their dedication to teaching. They are committed to making sure that students have what they need to be successful, both in and beyond the classroom.
Admission Requirements
In addition to meeting the Admission Requirements and Procedures, the master's program applicant must present the following items:
Students without an undergraduate degree in political science, if conditionally admitted, may be required to take up to nine hours of undergraduate political science coursework.
The cumulative undergraduate grade point average (GPA) from all institutions attended as well as the trend of grades over the course of the undergraduate degree program is considered. The school looks especially at the final two years of an applicant's undergraduate program. An overall GPA of at least 3.0 during the final two years of undergraduate study is preferred.
Applicants must take the Graduate Record Examination (GRE) and submit official scores to the Graduate School before they can be admitted to the master's program.
Applicants must submit at least two letters of recommendation. Letters of recommendation should be from persons qualified to assess the applicant's academic achievements and qualifications for graduate study and should be submitted to the graduate school, preferably from faculty members.
Applicants must submit a letter of interest.
Applicants are encouraged to submit a writing sample.
Members of underrepresented groups are encouraged to apply.
Applicants who do not meet the criteria for regular admission may, at the school's discretion, be given conditional admission to the program. The requirements for removing the conditional status will be stated at the time of admission.
The graduate admissions committee makes recommendations on all admissions. Admissions decisions to all graduate programs are competitive and are made based upon the totality of the student's admissions packet. A 3.0 overall undergraduate degree GPA (with at least a 3.0 in Political Science courses) is preferred.
Program Requirements and Academic Policies
Requirements for the Master of Arts degree include thirty-three (33) semester hours of coursework (21 hours of 600 level or higher), including SSGS 500 and SSGS 501. Students must select a major (comprising at least 9 hours, 3 of which must be 700 level) and two minors (comprising at least 6 hours, 3 of which must be 700 level) from the 6 fields of political science. A 3.0 GPA is required for graduation.
Thesis option: Students must complete a thesis and an oral defense of the thesis. Students must register for 6 hours of PS 698 - Thesis. The thesis committee may, at its discretion, conduct exams concurrently with the thesis defense.
Non-thesis option: Students must also register for 3 hours of 692 as a special project. They must also take 3 hours of PS 691 to complete their research paper under the supervision of a professor in their major area and produce a substantial research paper equal in quality, but not in scope, to a thesis.
Course Requirements (33 hours)
SSGS 500 - Conducting Research in the Social Sciences 3 hours
SSGS 501 - Data Analysis and Statistics in the Social Sciences 3 hours
PS 698 - Thesis 1-6 hours for a total of 6 hours
or
PS 691 - Research in Political Science 1-16 hours and
PS 692 - Special Problems 1-3 hours
Major Field PS (9hours)
Minor Field (1) PS (6 hours)
Minor Field (2) PS (6 hours)
Last updated Mar 2020
About the School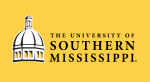 Home to 13 schools and over 100 academic programs, the College of Arts and Sciences operates at the heart of the University's mission to educate students, lead the state and nation in the creative art ... Read More
Home to 13 schools and over 100 academic programs, the College of Arts and Sciences operates at the heart of the University's mission to educate students, lead the state and nation in the creative arts, and produce knowledge in the humanities, social sciences, mathematical and natural sciences, and engineering. Its faculty integrate innovative research with exceptional teaching and outreach, thereby providing paths to understanding the past, solving the problems of the present and imagining the possibilities of tomorrow.
Read less