MA in Outdoor and Experiential Learning (Pathways)
Home ›
MA ›
Teaching ›
MA in Outdoor and Experiential Learning (Pathways)
Program Description
Through the lenses of cultural, environmental and outdoor educational theories, it explores personal and social development, using lectures, seminars and outdoor experiences. Whether you're already involved in outdoor activities or new to the field, our course will extend your understanding and knowledge. The principles of outdoor and experiential learning have recently branched out into Health and Wellbeing and Bushcraft education. Therefore, to reflect this contemporary trend, there are 3 pathways to choose from in order to complete the MA/PGDip qualifications:
Outdoor & Experiential Learning
Outdoor & Experiential Learning (Bushcraft)
Outdoor & Experiential Learning (Health & Wellbeing)
Graduate destinations
Many students who undertake the MA are already employed and are looking to extend their expertise in a particular area to enhance their experience, their employment prospects or are looking for a change of career. Graduates have successfully gained employment as educators, outdoor practitioners, environmental consultants, development trainers, outdoor mental health practitioners or armed services personnel, for example. Graduates may also use this academic experience to enhance existing roles by enriching their philosophical underpinnings or to revisit old concepts and practices to see them in a new light.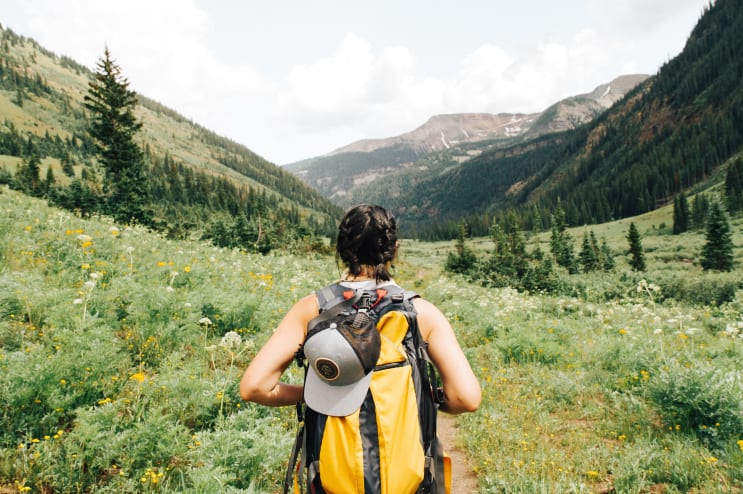 Course summary
The MA and PGDip in Outdoor and Experiential Learning (Pathways) have been developed in order to explore and reflect a broad range of social, educational and environmental themes that underpin a contemporary, transdisciplinary and transcultural approach to outdoor and experiential learning.
The course considers the histories, contemporary application and growth of outdoor and experiential learning at the intersections of professional practice, pedagogy and philosophy via debate & discussion, creative reflection, critical analysis and critique of research and evidence. Teaching will predominantly take place through 5-day block modules located in and around the stunning Ambleside campus in the heart of the Lake District national park.
Modules
Introduction to Outdoor and Experiential Learning
This module aims to explore the processes and definitions of Outdoor and Experiential Learning.
The Reflexive Practitioner
The aims of this module are to examine the concept of 'world views' and explore their impact on professional practice.
Independent Inquiry
The aim of the module is to support students in the planning, conducting and writing up of an applied research or evaluation project within the field of outdoor and experiential learning.
Dissertation
To provide you with the opportunity to design and conduct a substantial piece of independent supervised research.
Pathway 1
Know Your Place - Place Responsive Approaches to the Outdoors
The module explores different ways in which we and others create a place which can help us consider how these different "lenses" shape our perception of place. We aim to diversify our ideas and develop critical and reflective interpreters who create innovative and effective ways of interpreting place for themselves and others.
Learning from Adventurous Journeys
This residential module aims to widen your perception and perspectives of adventure, adventurous journeys and the range of client groups involved in using adventure as a context for learning.
Pathway 2
Histories and Principles of Bushcraft
The module considers the history and growth of Bushcraft as a practice and an ideology.
Cultures & Practices of Bushcraft
This residential module explores the problematics and the potential of Bushcraft as a transformative concept in the modern world.
Pathway 3
Querying Therapeutic Landscapes and Outdoor Psychotherapies
This module will introduce and critique the theoretical underpinnings of outdoor psychotherapies and therapeutic landscapes research and applications.
Therapeutic Opportunities in the Outdoors
This residential module offers a reflective exploration of the student's own therapeutic relationship with the outdoors.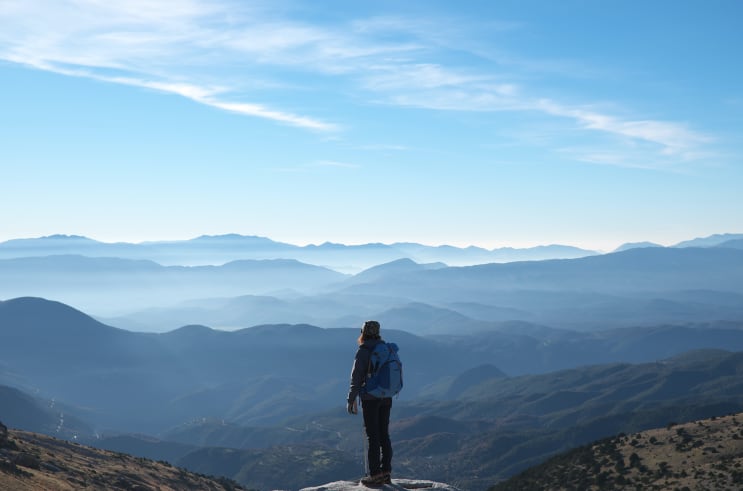 Entry Requirements
1st or 2nd class honours degree.
Students with other qualifications may be admitted to the course, please contact us for further details.
Accreditation of Prior Learning (APL) may be considered for relevant prior learning at the same academic level.
Selection criteria
Degree and/or relevant professional work experience required.
Applications are welcome from people with a good first degree (normally U.K. 2:2 or above) and/or relevant work experience. It is hoped that the course will attract students from a variety of backgrounds and first-degree subject areas from outdoor-related areas through to youth work, social work, education and those with more philosophical backgrounds. International students are welcome to apply. The course can be studied full-time or part-time. Modules are taught in one week blocks. You are also welcome to apply to take modules individually.
Last updated Nov 2020
About the School
We are the University of Cumbria, where the impossible is made possible. A distinct university in a unique place that has inspired generations to conquer the problems of their age.
We are the University of Cumbria, where the impossible is made possible. A distinct university in a unique place that has inspired generations to conquer the problems of their age.
Read less