MA in Museum and Gallery Practice
Home ›
MA ›
MA in Museum and Gallery Practice
Program Description
Museum and Gallery Practice MA
AVAILABILITY
Full-time 1 year Part-time 2 years
OVERVIEW
This MA at UCL Qatar equips students with the necessary theoretical and practical skills to assume a career as a leading museum professional within Qatar, the wider Gulf region or further afield.
The program introduces the theories and practices of museology, emphasizing their significance and relevance in the Gulf region and beyond. Key areas of museum studies to be taught include collections management, museum, gallery and site management, exhibition development, contemporary art debates, visual studies, education and emerging digital technologies. Students will develop critical thinking skills and core skills such as documentation and interpretation.
Students also have the option to undertake a placement at a museum, gallery or cultural heritage organization in Qatar, the region or internationally. Where they will gain a unique insight into the developing local and international museum sector.
COURSE STRUCTURE
This MA has a total value of 180 credits. Students take five compulsory modules (total 90 credits), two optional modules (total 30 credits) and a dissertation (60 credits).
Compulsory Modules
Exhibition Project Principles of Museum and Gallery Practice Museums Policies and Practices Interdisciplinary Methods for Heritage Research Dissertation
Optional Modules Subject to availability and demand, options may include:
Materials vs Culture The Digital Museum Debates in Contemporary Art Curation Collections Care and Management Preventative Conservation Community Archaeology Museum Theory and Practice: Identities, Politics and Power Placement I (one month) Placement II (two months) The Book and Society
Dissertation
All students undertake an independent research project which culminates in a dissertation of 12,000 words.
ENTRY REQUIREMENTS
For admission to this MA, candidates must have a Bachelor's degree with Upper Second Class Honours (UK system), a GPA of 3.3 on the 4.0 scale (US system) or another qualification of an equivalent standard.
Candidates whose first language is not English are normally required to sit an English language examination. The acceptable qualifications for admission to this program include IELTS (7.0 overall).
There are no subject pre-requisites for entry, however, candidates are expected to demonstrate strong motivation for the subject to which they have applied, via the personal statement section of the application form. Candidates should have a passion and curiosity for museums or galleries and for cultural heritage in general. They should also be able to demonstrate a thorough understanding of what the course entails.
Relevant work experience, for example in a museum or the cultural heritage sector, will also be considered.
FULL-TIME OR PART-TIME STUDY
This MA can be studied as a full-time one year program, or part-time over the course of two years. The part-time option is particularly suited to existing professionals who intend to maintain employment whilst pursuing further studies.
Part-time candidates take three compulsory modules and one optional module in Year One, and three compulsory modules and one optional module in Year Two. The dissertation is submitted at the end of Year Two.
WHY CHOOSE UCL QATAR?
Museums are booming in Qatar and the region, and this program provides unmatched opportunities to network with leading local museums and heritage professionals.
UCL Qatar is based at Education City, Doha, alongside a number of the world's most prestigious institutions. International students benefit from the unique cultural experience of studying in Qatar, where the diverse range of cultural and professional backgrounds ensures that unique perspectives are brought to classroom discussions.
The program suits students with a genuine interest and curiosity about museums and heritage in the Arab and Islamic world.
SCHOLARSHIPS
A range of full scholarships is available for successful candidates. All offer holders are eligible to apply for funding and will be sent a scholarship application form and further instructions during the admissions process.
APPLY ONLINE
Applications can be submitted online here http://www.ucl.ac.uk/qatar/study/degree-programs/apply-now
Last updated Apr 2018
About the School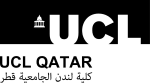 UCL Qatar represents a unique three-way partnership between UCL, Qatar Foundation and Qatar Museums Authority, positioning Qatar as the centre of excellence in museum practice in the region and furthe ... Read More
UCL Qatar represents a unique three-way partnership between UCL, Qatar Foundation and Qatar Museums Authority, positioning Qatar as the centre of excellence in museum practice in the region and furthering the understanding of Arab and Islamic archaeology.
Read less