Program Description
Accredited by: BJTC NCTJ
Join a global effort to inform and connect people around the world through Scotland's leading journalism master's programme - GCU's MA Multimedia Journalism. GCU offers the only postgraduate journalism degree in Scotland that is accredited by both of the UK's primary professional training bodies: the National Council for the Training of Journalists and the Broadcast Journalism Training Council.
The MA Multimedia Journalism boasts a more than 75% employment rate, placements in media organisations including the BBC, STV and the Herald & Times Group, and more Scottish Student Journalism Awards than any other master's programme. Prepare to make a real impact in a rapidly changing media landscape.
You'll study in Glasgow, Scotland's 'media city', and get hands-on experience with all of the in-demand skills of today, from interviewing and reporting to writing and editing - across print, broadcast and digital platforms. We'll train you in shorthand, photography, video production and web content management, and give you in-depth instruction in government and law.
You'll learn in modern, industry-standard and purpose-built facilities, including a multimedia newsroom, editorial and radio production suites, digital radio studios, and a TV studio and gallery. In addition, you'll benefit from GCU's close relationship with industry through work placement agreements with major news organisations across Scotland. Our graduates complete their MA Multimedia Journalism programme with the skills they need to compete in a constantly transforming industry and contribute to the common good - whether they choose employment in the UK or abroad.
Your career
Our alumni have gone on to roles with a variety of media organisations, including the BBC, STV, Sky and Sky Sports, France 24, the Herald & Times Group, Deadline News and many more. They have secured employment in TV news, online and multimedia news, newspapers, magazines, radio, online marketing and public relations.
What you will study
Scots Law for Journalists
Introduces the regulation activities and legal constraints faced by the media industry. Explores contemporary issues in communications and media law, such as regulating the gathering of information through modern technologies.Government and Public Affairs Provides an understanding of the context, processes and policy outcomes of multi-level governance in the UK, and equips you with a critical understanding of the structural and institutional landscapes at all levels of national and international governance.
Reporting
Develops your writing and news gathering skills, focusing on journalistic skills for writing news and feature reports for newspapers and websites. To develop your newsgathering skills you will be provided with a local 'patch' of Glasgow to cover and file stories from.
Multimedia Production and Presentation
Through experienced practitioner tutors and lecturers you will be introduced to the essential technical and practical skills required for producing journalism across all current media platforms: print, radio, TV and online.
Journalism in Context
Through the study of socio-economic and cultural contexts of western media, ethical consideration of media practice, and discourse and textual analysis of journalistic texts you will learn to place journalism practices, processes and products in their social context and become a reflective practitioner. Shorthand (Theory/50/60/80/100wpm) Introduces the theory of shorthand, an essential core skill for the occupation and works on your speed development up to 100wpm.
Multimedia Newsday
Combines prior learning of news reporting/writing and multimedia production techniques, and allows you to apply these skills to the production of edition newspapers, radio and television bulletins and online journalism pages, under real-time, live newsroom and deadline conditions.
Multimedia Journalism Project
The final element of the programme is the project, which provides you with an opportunity to produce a substantial piece of published/publishable/broadcast standard journalistic work.
Assessment methods
Each module is assessed separately: such as continuous coursework; exams or tests (Shorthand, and News days -which are in effect a group exam lasting a whole day); and some by a combination of coursework and NCTJ examinations (Law, Government).
All practical journalism assignments each week will be marked to appropriate professional standards of accuracy in fact and use of English. While the briefs you are given for your practical assignments are specific, your chosen story or subject can be up to you much of the time.
Shorthand is assessed by three attempts each semester at the relevant speed, with your single best performance being taken. You must achieve an absolute minimum of 60 words per minute (wpm), and we encourage you to go on to achieve 80, 90 and 100 wpm:100wpm is the recommended minimum speed for working on a newspaper and preparing for the next professional qualification after your Masters, the NCTJ's Qualification in Journalism (NQJ).
Entry requirements
All entry requirements listed here should be used as a guide and represent the minimum required to be considered for entry. Applicants who are made a conditional offer of a place may be asked to achieve more than is stated.
Typical entry requirements
UK Honours degree 2:2 or equivalent and evidence of journalistic experience or endeavour.
Entrance test and interview required.
English language
Academic IELTS score of 7.0 (or equivalent) with no element below 6.5.
Please note: if you are from a majority English speaking country, you may not be required to provide further proof of your English Language proficiency.
Additional information
Test format
NCTJ entrance test sat on computer, comprising: correction of errors in use of English, writing a short news story from supplied material, 20 current affairs questions; plus BJTC voice test in radio studio
Interview format
In the individual interview you will be asked why you want to be a journalist, what experience you have had in journalism (eg student, voluntary, freelance) and about any specialist journalistic ambitions you may have; about your awareness of current news issues and the news media (eg what papers you read, and why); and, crucially, from how you generally conduct yourself we will be hoping to spot some of the human qualities journalists need to have: such as curiosity, politeness, persistence
Test and interview dates for September 2018 entry
24 May 2018
21 June 2018
23 August 2018 - Last interview date for entry in Sept 2018
Note: Dates subject to change
Other academic and vocational qualifications
Each application to GCU is considered on an individual basis. If you do not have the typical academic entry qualifications, but can demonstrate relevant work experience and/or credits from recognised professional bodies, you may be eligible to enter this course via the University's Recognition of Prior Learning scheme.
International pathways
If you do not meet the English language requirements, you may be eligible for the English for University Study programme.
Fees and funding
The tuition fees you pay are mostly determined by your fee status. What is my student fee status?
Tuition fees 2018/19
Home: £5500
RUK: £5500
EU: £5500
International: £12600
If you commence your studies in September 2018 or January 2019, these are the annual or module fees that apply to the duration of your course; however, fees are subject to change. For full details on how fees may change read our fees and refund policy.
Additional costs
In addition to course tuition fees, you may encounter additional costs during your time at University.
Scholarships
We provide high-quality education for a fair price; as the University for the Common Good, we are committed to offering accessible higher education for talented students by keeping our tuition fees low and providing a generous scholarship package of over £2.5 million per year.
If you have any questions or enquiries regarding scholarships available for 2018/19, please feel free to contact the student enquiries team.
Scholarships
For a select number of successful applicants, a fully-funded scholarship is available. On receipt of your offer to study this course full-time, you can apply for a scholarship to cover your course tuition fees for one year. Apply for a fully funded place.
International student start dates
For new international students, orientation events start on 14 September 2018. This extra time is specifically designed to assist new international students in settling into the UK and GCU prior to the start of general student induction and teaching.
There will be a whole host of fun and informative activities taking place during this period, including campus and city tours, as well as welcome events where you can meet other international students.
Professional accreditation
This programme is accredited by:
National Council for the Training of Journalists (NCTJ)
Broadcast Journalism Training Council (BJTC)
Teaching methods
The MA Multimedia Journalism at GCU includes all the key skills and knowledge you will need to begin a career in journalism.
Shorthand, Government, Law, and News & Online Writing are all compulsory subjects, with classes in these subjects and skills running every week for the entire length of the diploma programme.
In the first trimester, each week you will have practical classes in news reporting and feature writing; sub-editing & print production; and radio/TV/online journalism and production skills; as well as a weekly class studying and reflecting on Journalism in Context.
Then in the second trimester, the practical balance moves towards more demanding specialist reporting skills (court, council, financial, for example), and live multimedia Newsday team productions, plus a specialist option.
The programme, therefore, is quite intense and the timetable busy, but nevertheless in each trimester almost one-third of the 39 hours in the week's timetable is left free, to enable you to do the reporting work off-campus and self-directed production practice your subjects will require you to put in.
Work placement
You are guided by a journalist lecturer advisor in seeking and obtaining not less than 10 days' work experience in a journalism organisation by the end of the diploma, and not less than a further ten days by the end of the Masters.
Mostly this will be undertaken during vacation and assessment weeks, but there are possibilities of individual day shifts and up to one week only during teaching weeks, by negotiation with the programme leader.
Agreements are in place for placements with all major news and journalism organisations in Scotland, across TV, radio, newspapers, magazines and online.
Industry-standard facilities
You will have access to modern digital equipment in industry-standard facilities including our new, purpose-built multimedia newsroom to produce television and radio news packages, HD TV studio, and two digital radio presentation studios.
Technical facilities for Practical Journalism:
Newsroom
22 Dell PCs with Adobe InDesign page production software, MS Office, Adobe Acrobat, MS Internet Explorer, Dreamweaver web creation software, Wordpress blog/WCMS, Photoshop Elements, Burli radio news network editing system, PA newswire feed, Newslink feed, Sky News radio feed, 2 Avid HD networked digital video edit suites, Digital TV and radio monitors with playout link from adjacent TV and radio studios, DVD player, freeview box, phone books, reference directories, daily newspapers and weekly magazines; 1 Nikon digital still cameras, 10 Canon Digital Stills cameras, 4 phones
Extra Editorial / Radio Production Suites
2 x additional computer/production labs - 1 room x 10 PCs, plus 1 room x 20 PCs - all 30 machines with Adobe InDesign page production software, MS Office, Adobe Acrobat, MS Internet Explorer, Dreamweaver web creation software, Wordpress blog/WCMS, Photoshop Elements, Burli radio news network editing system
Radio Presentation & Production
2 x Clyde Broadcast Synergy Bronze digital radio studios with hard-disk playout system, in audio soundproof studios (each accommodating 4), plus separate control booths & Audition v2 control/edit system. 20 x Adobe Audition digital audio edit suites. 20 x Marantz PMD661 memory card reporter-recorders.
TV Production
2 x Clyde Broadcast Synergy Bronze digital radio studio & hard-disk playout system, in 2 audio soundproof studios (accommodates 4), plus control booth & Audition v2 control/edit system. 50 x Adobe Audition digital audio edit suites (20 in the newsroom), 8 x Marantz PMD661 memory card reporter-recorders. 23 x Tascam audio recorder kits. 10 x iPhone recorder kits.
Last updated Feb 2020
About the School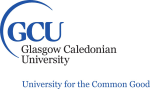 Corporate responsibility and sustainability are fundamental concerns for every organisation. The Glasgow School for Business and Society seeks to address the complex challenges of the global economy, ... Read More
Corporate responsibility and sustainability are fundamental concerns for every organisation. The Glasgow School for Business and Society seeks to address the complex challenges of the global economy, while delivering social benefit to local and global communities.
Read less