MA in International Public Relations and Global Communications Management
Home ›
MA ›
MA in International Public Relations and Global Communications Management
Program Description
Public relations is a booming industry - even in a recession as other promotional sectors contract, PR has continued to grow year-on-year. The numbers of Public Relations Officers (PROs) now match journalists in the UK and there is a big demand for graduates who have the skills to meet the dynamic changes of this exciting and growing sector.
Public relations specialisms are expanding too, and graduates are gaining jobs in a number of areas including crisis management, corporate social responsibility, media relations, corporate communication, sponsorship and internal comms.
Public relations, at its heart, is about communication between an organisation and its public(s), but 21st Century public relations - with the advent of new media - is embedded in everything from politics and business to celebrity. Gone are the days when PR was an afterthought - it is now firmly at the heart of strategic organisational planning.
The MA at Cardiff is a unique one year course that develops students who have the skills and techniques required to practice public relations at an international level. Aside from gaining valuable practical skills, students are introduced to the business, organisational and PR theory so that they can apply critical thinking to professional scenarios to further the effectiveness and quality of public relations that is practised in industry. This synthesis of theory and practise culminates in a final dissertation of 15,000 to 20,000 words where students have the opportunity to apply what they have learnt to an area of personal PR interest. This piece of advanced academic study would enable students to embark on further research in the field of international public relations they so wish.
The Course is accredited by the Chartered Institute of Public Relations, and Cardiff is one of ten institutions that work in partnership with the Public Relations Consultants Association (PRCA).
Principal Aims of the Course
The overall aim of the course is to help students develop international public relations industry experience through the study and work placement opportunities, and also for them to explore the profound implications of this new communication era for the media, business, governments, pressure groups, consumers and other public institutions. Our aims are to:
Explore the dynamic rise and development of public relations and highlight its inextricable link with international marketing, global media power and new technology;
Provide relevant practical experience and develop PR skills and techniques so that students are able to operate effectively at an international level;
Teach students the key theories of public relations so that they can critically explore some of the implications for the industry and practice public relations at a strategic level;
Equip students with the research skills necessary to carry out the media and business research that is essential for improving the professional accountability and effectiveness of the professions;
Enhance students' confidence, professional skills, employability credentials and knowledge base;
Increase ability to undertake rigorous analytical work, ensuring students are capable of producing well-researched essays, assignments and dissertations to a deadline - which is essential for the future study.
Who Should Apply?
This course is designed for anyone that wants to enter the industry with an advanced academic understanding of the profession and the skills and techniques required to practice, for example:
Experienced public relations practitioners looking to reflect on their career to date and develop new ways of looking at communication issues on a global scale;
Would-be public relations practitioners interested in understanding more about the world of international public relations;
Graduates looking to deepen their understanding of public relations in the practical, social, political and business sense;
Students looking to undertake PhD study in the field of international public relations.
Students should apply for their course using the Online Application Service.
Admissions criteria
You will need to complete an online applications form which will then be considered by an admissions tutor.
This course is suitable for graduates from a range of academic disciplines.
Applicants should possess a UK higher education degree of at least lower second class honours (2:2), or a non-UK qualification recognised by the University as being equivalent to this. This requirement may be waived for candidates with relevant professional qualifications or experience.
In addition, applicants whose first language is not English must obtain an IELTS score of at least 7.0 (to include 6.0 in each sub-score), or an equivalent English language qualification. However, applicants with an IELTS score of 6.5 (to include 4.0 in each sub-score) will be considered provided they undertake and successfully complete the University's ten-week pre-sessional English course.
You will be asked to provide references in support of their application, one of which will need to be from previous academic study.
Applications are considered throughout the year.
Tuition Fees
UK and EU students: £9,450
Students from outside the EU: £17,450
Last updated Jan 2020
About the School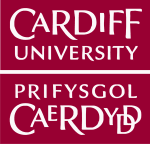 Our world-leading research was ranked 5th amongst UK universities in the most recent Research Excellence Framework for quality and 2nd for impact. We provide an educationally outstanding experience fo ... Read More
Our world-leading research was ranked 5th amongst UK universities in the most recent Research Excellence Framework for quality and 2nd for impact. We provide an educationally outstanding experience for our students.
Read less