MA in International Journalism
Home ›
MA ›
MA in International Journalism
Program Description
Journalists today confront rapid change, as technologies make the media more accessible across frontiers and new concentrations of global media power shape them to commercial or political ends. The scale, scope and speed of today's multimedia journalism set it apart from that of any previous period.
MA International Journalism at Cardiff aims to enable aspiring journalists and mid-career practitioners to understand these changes and their consequences for international journalists. International Journalism offers a mix of practice and theory; journalistic techniques and advanced academic study. This is particularly suited to any student with an international outlook.
Students come from all over the world for this one-year course, which offers an exceptional opportunity to gain a perspective on journalistic possibilities on various media platforms and in different countries.
Cardiff University Masters Excellence Scheme
This course is included in the Masters Excellence Scholarship 2015 (Pathway to PhD) scheme. If you are looking at applying for a Masters degree with the intention of going on to study at PhD level then you are eligible to apply for this scholarship. The application will ask you to consider your research area and future sources of funding. It is recognised, however, that in making this application there is not a commitment to undertake further study or to undertake further studies at Cardiff University. Similarly, in making an award, Cardiff University is not committing to making an offer for further study or for a further award.
Principal Aims of the Course
Deepen student understanding of issues in international journalism
Develop students' professional skills and knowledge
Equip students with journalistic investigative and production skills
Assist students to master rigorous analytical work, so they are able to produce well-researched journalistic assignments and dissertations to deadline
Enhance understanding of the effect of interactive technologies on the practice of journalism
Explore the role and function of multimedia journalists in different cultures
Programme Structure
Timetable
The MA International Journalism is taught across two semesters (Autumn and Spring) from the end of September to the beginning of June. In the first semester, students take three core modules: Information Gathering and Analysis I, International News Production I and Foreign News Reporting.
In the second semester, there are two core modules: Information Gathering and Analysis II and International News Production II and the chance to choose two optional modules from a wide variety of academic and practical subjects. Students are then required to submit a dissertation of between 15 and 20,000 words by the end of August.
Dissertation
The required dissertation of between 15 - 20,000 words may take the form of a scholarly assessment of a topic in international journalism. Alternatively, a student may, at comparable length, offer a journalistic treatment of a topic within an academic framework. The student may provide the journalism component in text or in selected instances, in documentary format.
Students plan the dissertation and develop a research proposal during a first-semester research retreat in rural Wales. Individual dissertation supervisors are allocated after this retreat. Research skills are developed through the core modules and through regular meetings with a dissertation supervisor.
Assessment
Students are required to produce written work, journalistic assignments and a dissertation throughout the academic year.
Staff
Those teaching this course bring to bear a wide range of practical and scholarly knowledge. This course is taught by people with experience in journalistic detective work, as well as by scholars familiar with contemporary research methods.
Students should apply for their course using the Online Application Service.
Admissions criteria
Applicants will need to complete an online applications form which will then be considered by an admissions tutor.
Suitable for aspiring journalists, mid-career practitioners and graduates wishing to deepen their understanding of journalism.
Applicants should possess a higher education degree of at least lower second class honours (2:2), or a non-UK qualification recognised by the University as being equivalent to this. This requirement may be waived for candidates with relevant professional qualifications or experience.
In addition, applicants whose first language is not English must obtain an IELTS score of at least 7.0 (to include 6.0 in each sub-score)or an equivalent English language qualification. However, applicants with an IELTS score of 6.5(to include 4.0 in each sub-score) will be considered provided they undertake and successfully complete the University's ten-week pre-sessional English course.
You will be asked to provide references in support of your application, one of which will need to be from previous academic study.
Applications are considered throughout the year.
Tuition Fees
UK and EU students: £9,950
Students from outside the EU: £18,200
Last updated Jan 2020
About the School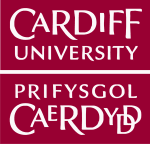 Our world-leading research was ranked 5th amongst UK universities in the most recent Research Excellence Framework for quality and 2nd for impact. We provide an educationally outstanding experience fo ... Read More
Our world-leading research was ranked 5th amongst UK universities in the most recent Research Excellence Framework for quality and 2nd for impact. We provide an educationally outstanding experience for our students.
Read less