MA in Industrial/Organizational Psychology
Home ›
MA ›
MA in Industrial/Organizational Psychology
Program Description
Learn to transform organizations and individuals' work experience
As a student at the University of New Haven's Master of Arts program in industrial/organizational psychology, you will bring psychological principles to the workplace to benefit both employees and employers.
Through this program, you will:
Learn to work with individuals and groups on organizational change and development, leadership and management development, conflict management, team dynamics, and strategic human resource management
Benefit from opportunities to participate in internships or complete thesis research.
Enjoy a flexible course curriculum and schedule that accommodates graduate assistantships, internships, or full-time jobs
Have the option to complete a practicum project at the organization where you are currently employed
Complete the program in two years (full-time) or less than three years (part-time)
As well as:
Have the option to choose concentrations in industrial-human resources psychology, organization development, and consultation, or psychology of conflict management. (A graduate certificate in psychology of conflict management is also available.)
Be part of a cohesive and supportive community that extends long past graduation
Benefit from attending professional development events and participating in professional associations
Begin forming your professional network with fellow students and young professionals
Selected Courses and Programs
Worker Well Being
This course provides an overview of the frameworks, theories, critical issues, and practices associated with the psychological well being of people in the workplace. The study of worker well-being, a sub-area of occupational health psychology, includes topics such as work-life integration, alternative employment schedules, and employment relationships, antecedents, moderators and consequences of work stress, and organizational interventions to facilitate the health and well-being of workers in organizations.
Organizational Behavior
Analysis of various theories of organizational and managerial behavior emphasizing the work organization and its internal processes. Psychological factors at play in organizational settings, including motivation, incentives, and conflict, are explored. Research findings relevant to an understanding and prediction of human behavior in organizations are also examined.
Psychological Tests and Measurements in Industry
Theories, assumptions, and constraints underlying construction and application of psychological tests and measures in the industry. Emphasis on selection, validation, and interpretation of appropriate standardized tests and surveys for specific applications in organizations such as employment testing and employee attitude assessment.
Industrial Motivation and Morale
The meaning of work, theories of motivation, values, and expectations, performance and reinforcement, job satisfaction and motivation, pay as an incentive, interventions to increase work motivation.
Concentrations
Industrial-Human Resources Psychology
Organizational Development and Consultation
Psychology of Conflict Management
Financial Aid Opportunities
The University of New Haven Graduate School is an excellent value with reasonable tuition. Of course, you will still have bills to pay and the Financial Aid office can help.
Last updated Oct 2019
About the School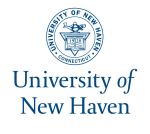 Founded on the Yale campus in 1920, the University of New Haven is a private, coeducational university situated on the coast of southern New England. It's a diverse and vibrant community of 7,000 stud ... Read More
Founded on the Yale campus in 1920, the University of New Haven is a private, coeducational university situated on the coast of southern New England. It's a diverse and vibrant community of 7,000 students, with campuses across the country and around the world.
Read less