MA in Illustration: Authorial Practice
Home ›
MA ›
MA in Illustration: Authorial Practice
Program Description
Develop your own authorial voice on this unique illustration course. You'll learn to see your work as an evolving practice, as you challenge and re-evaluate your personal visual language with the help of experienced practitioners.
Introduction
At the heart of this studio-based course is an examination of authorship and storytelling within an illustration. You'll take part in workshops in skills like screen printing, creative writing and bookbinding while working on longer-term projects in your choice of media. Taking an entrepreneurial approach, you'll consider the outlets for your work and develop your professional practice. At the end of the course, you'll mount a professional presentation of work from your negotiated project.
What our graduates do
Our graduates have harnessed their developed practice, enterprise and entrepreneurial skills to find success in a range of creative sectors including; publishing, reportage, e-learning, residencies, art collectives, film and theatre, self and independent publishing and education.
Alumni have produced work for the likes of MacMillan, Kingfisher, Polar Bear Music Prize, Fantagraphics, Blankslate and Editions Memo; offered art direction for Penguin and Little Brown; joined collectives such as We Colonised the Moon, Tara Books and Kekien Collective; taken up residencies with Women's Studio Workshop, The Bauhaus Print Studio and The Full Dome (California); accepted teaching posts with universities, from Manchester to Tuluca; started independent publishers including Pirrip Press, Atlantic Press and Guillemot Press, and undertaken PhD's.
What you'll learn
As the only course focused on authorial practice, we'll cover every aspect of the profession. By researching, analysing and evolving your approach, and working with increasing independence, you'll progress and grow as an experienced professional. On top of practical work, you'll explore audience awareness and professional development by producing two analytical essays and delivering a presentation on subjects you find interesting.
We'll help you get to grips with entrepreneurial approaches as you identify your audience and look into the channels and opportunities for your work. And by taking on various longer-term projects, you'll have the chance to work on things like children's books, graphic novels, digital work and screen-based productions.
Your workshops will cover subjects like creative writing, composition, visual narrative, book design, and networking and entrepreneurship, while the Illustration Discourses lecture series looks into authorial positions, theories and contexts. At the end of the course, you'll put on a professional presentation of your work.
You'll also learn from our relationship with local publishing house Atlantic Press. Offering insights and experience across the entire publishing process, from concept to finished product, you'll gain expertise in printing, distribution and marketing. This is also where many of our students gain real-world experience through internships.
The annual Falmouth Illustration Forum explores various aspects of authorial illustration and is your chance to see internationally-renowned guest speakers like Lorenzo Mattotti, Sue Coe, Linda Rogers, Jonny Hannah, Lauren Elkin, Graham Rawle and David Shrigley.
Modules
Negotiated Project 1

Critical Publication

Negotiated Project 2

Research Presentation

Negotiated Project 3 & Extended Critical Publication



The modules above are those being studied by our students or proposed new ones. Programme structures and modules can change as part of our curriculum enhancement and review processes. If a certain module is important to you, please discuss it with the Course Leader.

How you'll learn
The course takes place over three semesters, covering 45 or 90 weeks, depending on whether you choose to study one year full-time or two years part-time.
You'll produce three practical projects based on personal work, supported by lectures, seminars, group critiques and workshops, as well as talks from industry professionals. You'll also record and reflect on your studio work with a research journal.
Staff
You'll be taught and supported by practising illustrators and published writers with experience in areas like exhibiting work, running publishing houses, leading poetry festivals, and working with companies like Puffin, Macmillan, Heinemann, Scholastic and the Sunday Times.
Facilities
Individual studio space

Full IT facilities

Print room

Comprehensive library
How to apply
Entry requirements

We welcome applications from those with relevant equivalent Level 6 qualifications, or relevant equivalent experience, and a demonstrable interest in the subject.
We'll also welcome your application if you have formal or 'certified' learning (such as training courses not run by universities or colleges) and learning from work experience or self-study. This is called Accreditation of Prior Learning (APL) and should have been gained within the last five years, and be equivalent to the learning outcomes of our minimum entry qualifications.
APL applicants using the experience to apply should note there is a £200 application fee for entry with advanced standing or with exemption from specific modules or credit.
Language requirements

If English isn't your first language, you'll need to demonstrate English language skills that are sufficiently developed for successful completion of your studies. We accept a range of recognised English language qualifications that are equivalent to the International English Language Testing System (IELTS) Academic minimum score of 6.5 overall, with a minimum of 6.0 in Reading, Writing, Speaking and Listening.
International applicants who require a Tier 4 student visa to study in the UK must take an approved Secure English Language Test (SELT) to fulfil government visa requirements or have a recognised language test approved and vouched for by the University. Our Applicant Services team can help with any questions you may have about study visas or suitable language tests.
Tuition fees 2020-21
£8,500 - full-time UK/EU (£250 acceptance fee payable. This is deducted from tuition fees.)

£16,000 - full-time international (acceptance fee up to £1,000 payable, dependent on nationality. This is deducted from tuition fees.)
Tuition fees are set annually and are subject to review each year. The University may, therefore, raise tuition fees in the second or subsequent years of a course, in line with inflation and/or the maximum permitted by law or Government policy. Students will be notified of any changes as soon as possible.
Last updated May 2020
About the School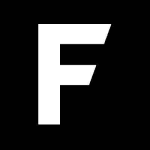 Established in 1902 as Falmouth School of Art, it has grown over a century to become a digital innovation hub. Today, its portfolio of undergraduate and postgraduate courses represents the breadth of ... Read More
Established in 1902 as Falmouth School of Art, it has grown over a century to become a digital innovation hub. Today, its portfolio of undergraduate and postgraduate courses represents the breadth of the Creative Industries, the fastest growing sector in the UK economy. Now, as we face the fourth industrial revolution; as technology provides great opportunities as well as challenges, it's clear that Falmouth's specialisms of creative innovation; creative thinking, problem-solving, communication and storytelling, will be key to future economic and cultural success both at a local and global level.
Read less