Program Description
Combine placements and projects with robust conceptual thinking through this dynamic MA course.
Developed and taught by leading heritage practitioners.
A chance to build expertise in areas that most interest you.
Opportunities to work in partnership with major heritage organisations, specialists and researchers.
The physical remains of our past – buildings, landscapes, city streets, archives, artefacts and archaeological sites – and the intangible associations of tradition, language and memory continue to shape our lives. However, the ways we understand and manage "heritage" are changing rapidly.
We'll challenge you to think about what heritage means, help you to set heritage management in its social, political and economic context, and give you the chance to apply your understanding through a range of research and practice-based projects with our regional, national and international partners.
Overview
You'll explore how heritage sites are managed, presented and explained. We'll teach you to consider their value beyond something to see or a place to visit.
What challenges are heritage bodies currently facing? What choices do they make in dealing with them? How will pressures on public funding for heritage in the UK – and further afield – shape our experience of visiting and working in museums and heritage sites in the future? And how will our wider understanding of heritage change as a result?
Trying to answer such questions provides a framework for practical work in the sector, underpinned by hands-on, supportive teaching. We want you to become involved in a range of projects, working with our extensive range of partners, and to gain experience on the ground.
Course structure
Trimester one provides the foundation for your subsequent study. We'll explore changing and contested ideas about the nature of heritage, examine the social, political, and economic context in which heritage is defined and managed, and consider the best of current practice through a series of workshops. These are led by some of the best professionals in the sector, many of whom will continue to offer you support and advice.
Trimester two tests how far your thinking has developed. You'll plan and undertake an independent research project, which allows you to ask key questions about an aspect of current practice that most inspires or concerns you. In parallel with this, you will complete a 25-day placement with one of our many partners in the sector.
Trimester three marks the culmination of your studies, the chance to complete an extended piece of research through a dissertation or to design and deliver a new project in collaboration with a heritage site, museum, archive or community group, or to work with artists and teachers, health professionals and developers.
Part-time students follow the same sequence of modules, but do so over two years, working from theory to practice and assessing both in relation to one another.
Course modules
This course includes or offers the following modules.
Introduction to Social Science Research Methods
Advanced Academic and Business Skills
International Business Environment
International Business Practice
Marketing Management
Marketing Communications
Financial and Management Accounting
International Financial Management
Entrepreneurship
Creative Enterprise: A New Business Venture
Managing People
Governance, Ethics and Risk Management
Dissertation / Consultancy Project
How will I be assessed?
You'll be assessed through a mix of project work, formal essays, reports and a final dissertation or project. For a final project, you could produce a film, develop a website, or prepare learning materials. Alternatively, a more traditional dissertation might lead you to further research and a PhD.
How will I be taught?
We deliver much of the course through intensive workshops, often run by leaders in their own field in the heritage sector. These are complemented by guest lectures, offering you the chance to become involved in thinking about major heritage issues as they develop, and by the sessions which you run for the group, as you develop your own expertise.
We pose challenging questions about our thinking and practice and offer students the opportunity to explore this through a series of practical projects, working in partnership with a wide range of heritage organisations across Bath, the region, and beyond.
Opportunities
Study abroad
We offer an optional exchange visit with Claremont Graduate University, comprising a week's study here and in California, usually in June and July. The visit is an opportunity to test all your ideas about how heritage works, in a very different setting, and to explore some important areas of difference and perhaps surprising similarity.
Field trips
We make extensive use of the extraordinary heritage of the city of Bath and the surrounding area. There are two World Heritage Sites on our doorstep - the iconic landscape of Stonehenge and Avebury, and Bath itself - and some of the most innovative organisations in the field.
Work placements, industry links and internships
We work closely with organisations such as the Bath Preservation Trust, the Holburne Museum, and Wiltshire and Swindon History Centre, and we have links and partnerships with bodies throughout the region, nationally and internationally.
Our students have completed projects with, among others, English Heritage, the National Trust, the World Heritage Sites at Avebury and the City of Bath, Salisbury and South Wiltshire Museum, M Shed in Bristol, HMS Victory, SS Great Britain, the Roman Baths Museum and the Churches Conservation Trust. They have also worked with smaller, more informal organisations, where much of the most exciting contemporary practice develops.
Careers
Careers in the heritage sector include:
Collections management
Education and learning
Exhibition planning and implementation
Community engagement and outreach
Marketing and fundraising
Operational management
Events planning
Retail and visitor services.
The course includes a range of skills and opportunities aimed at those interested in the voluntary sector, social enterprises, fundraising, and a wide range of administrative and management roles.
Some of our graduates go on to complete postgraduate research, and we have a growing cohort of PhD students working in the field of heritage studies.
Cost & Fees
UK/EU students full time - 2019/20 entry £7,395
UK/EU students part time - 2019/20 entry £3,700
International students full time - 2019/20 entry £14,300
Last updated May 2019
About the School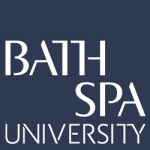 Bath Spa University is about more than studying. It's about getting stuck in: thinking, making and doing. About bumping into friends on campus, embracing challenges and genuinely caring. We push bound ... Read More
Bath Spa University is about more than studying. It's about getting stuck in: thinking, making and doing. About bumping into friends on campus, embracing challenges and genuinely caring. We push boundaries and ourselves. If that sounds good to you, you'll fit in well.
Read less