MA in Global Media & Transnational Communications
Home ›
MA ›
Media ›
MA in Global Media & Transnational Communications
Program Description
This MA looks at contemporary changes in media and communications, by putting into perspective the transformations that affect the way people live and work, national and international institutions evolve, and how cultural practices develop.
This programme's internationally acclaimed and comparative approach to the events, issues and debates of our times is particularly suited for those interested in exploring the bigger picture as well as the nitty-gritty of transformations in media and communications and their impact on culture, society and politics.
Its cutting-edge and interdisciplinary approach to postgraduate learning, independent study, and life skills provides you with the analytical skills, conceptual knowledge and practical understanding of the real and imagined shifts that are taking place in – and through – the media industries, everyday life online and on the ground at home and abroad.
The Masters attracts budding scholars, media practitioners, activists, and advocates from many regions, with a variety of educational and professional backgrounds.
It's particularly suitable for those wanting to move their knowledge and analytical skills up a level for further study as well as for those who have experience of studying or working in the media and cultural sectors, non-profits and other third sector organisations, alternative media, the arts, grassroots and international advocacy and activism.
The programme achieves these goals by:
Exploring the challenges traditional media sectors face as news, entertainment, and services go global and converge on the web.
Critically studying the past, present, and future of the internet and information and communications technologies.
Examining changes to communicative cultures, media production, and services in a 'post-Web 2.0' context.
Thinking about how ordinary people, businesses, governments, and multilateral institutions (mis)use ICT.
Looking more closely at how local communities, governments, and transnational corporations look to influence media futures.
Researching differences in how people, cultures, and countries access and use media and communicate across borders.
Debating the implications of the digital divide, media censorship, and digital surveillance by governmental and commercial agencies.
Reading, watching, and hearing how artists, creative entrepreneurs, power elites and ordinary people respond to technological and social change.
The Programme Director is Professor Marianne Franklin. Lecturers, guest speakers, and research students on this programme are affiliated to the Centre for the Study of Global Media and Democracy, the School of Mass Communications at Texas Tech University (USA), the United Nations Internet Governance Forum, Edinburgh Law School, Le Monde diplomatique, a number of international NGOs, activist and advocacy groups, international academic and media networks.
What you'll study
The programme is broken into three parts:
Core modules
Option modules (where students can devise their own specialisations)
Dissertation
The themes covered may vary from year to year, depending on research developments and staff availability.
Along with two compulsory (core) modules, research skills module, and a research dissertation, you can choose from a range of theory and practice option modules from Media & Communications as well as other Goldsmith's departments.
Distinguishing Features
This programme's content, structure, and assessment takes an interdisciplinary and innovative approach to:
Reading, thinking and articulating challenging ideas
Conducting individual and collaborative research
Accessing and contributing to current debates
Incorporating practitioner and activist perspectives
Teaching and learning that is both research-led and student-inspired
Supporting excellence in individual and group projects
Activities
Based on an interactive communication model of learning and teaching, the core programme is organised around lectures, participatory workshops, student presentations, written work, informed debates.
It features guest speakers from around the world and various media and communications domains.
It involves students in creating their own media-based projects, such as our prize-winning live Video Conference event with international partners.
It looks to foster original research dissertation work, formal presentation and collaborative skills.
It provides instruction in the fundamentals of designing and successfully completing an independent research dissertation project alongside one to one supervision and workshops
On completing this programme you will be able to (re)enter the workplace, return to your creative pursuits, activism, or advocacy project or, if you wish, continue onto further research with up-to-date knowledge about the facts and fictions around these trends.
| | |
| --- | --- |
| Module title | Credits |
| Core Course I: Orientations | 30 credits |
| Global Media and Transnational Communications II: Further Explorations | 30 credits |
You also take:
Research Skills (60 credits)
As an integral part of successfully completing the Dissertation component, students take part in a two-term Research Skills module. Here we cover topics such as:
Research design and planning - from start to finish
Deciding on a topic/research question formulation
Finding and using the literature at an advanced level
Selected data-gathering and analysis across the arts, humanities, and social science spectrum
Academic thinking, writing, and presentation
Citation formats, ethics that matter, and the theory-method relationship from several angles
Coping with stress, being creative, and originality
By term's end, students will be fine-tuning their individual research projects, contributing to our study of these themes in-class presentations. Workshops and one to one supervision will provide further support for students until the end of the summer teaching term.
Option modules
We offer a wide range of option modules each year.
Assessment
Individual and group presentations; live video/web conferences, examined essays and research papers; qualitatively assessed assignments and discussion leading; dissertation.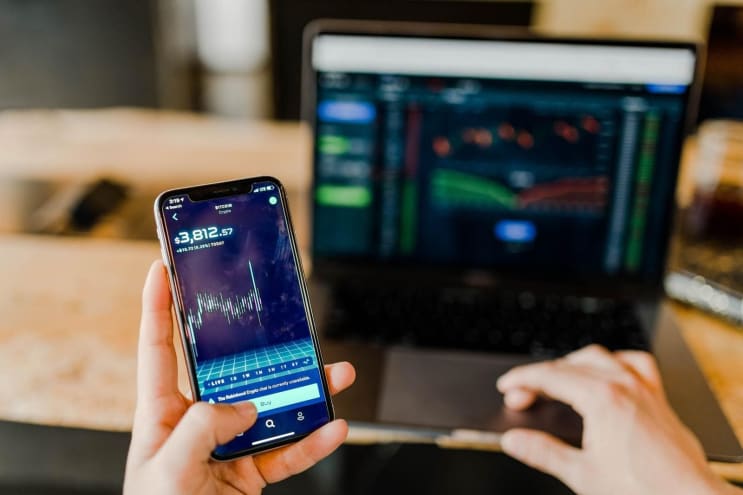 Austin Distel / Unsplash
Entry requirements
You should have (or expect to be awarded) an undergraduate degree of at least upper second class standard in a relevant/related subject.
You might also be considered for some programmes if you aren't a graduate or your degree is in an unrelated field, but have relevant experience and can show that you have the ability to work at postgraduate level.
International qualifications
We accept a wide range of international qualifications.
If English isn't your first language, you will need an IELTS score (or equivalent English language qualification) of 6.5 with a 6.5 in writing and no element lower than 6.0 to study this programme. If you need assistance with your English language, we offer a range of courses that can help prepare you for postgraduate-level study.
How to apply
You apply directly to Goldsmiths using our online application system.
Before submitting your application you'll need to have:
Details of your education history, including the dates of all exams/assessments.
The email address of two referees who we can request a reference from (via our online application system).
A personal statement outlining your motivations for applying to this programme: aims, ambitions and current research interests.
A CV for returning students or those with working experience.
If available, an electronic copy of your educational transcript (this is particularly important if you have studied outside of the UK, but isn't mandatory).
Where required a copy of your IELTS certificate indicating you have the requisite minimum English language level.
You'll be able to save your progress at any point and return to your application by logging in using your username/email and password.
When to apply
We accept applications from October of the previous academic year through to September of the year for which you are applying. However, if you're applying for funding, you may be subject to an earlier application deadline (for example, for AHRC funding). If you are applying for a Chevening Scholarship you will need an unconditional offer to this programme in good time. Applications received by these deadlines are guaranteed consideration; we will consider later applications on a case by case basis.
We encourage you to complete your application as early as possible, even if you haven't finished your current programme of study. It's very common to be offered a place that is conditional on you achieving a particular qualification.
Selection process
Your personal statement needs to demonstrate:
Interest in examining the intersection of broad socio-cultural, political and economic trends with those specific to the (global) media sector and ICTs; in theory and practice
Interest in being open to doing a comparative study in an international setting
A readiness to engage in intercultural and interdisciplinary approaches to your field of interest
Careers
Graduates from this programme find work and excel in a number of domains:
National and global media corporations
Government departments
Global news & broadcasting
Online media
PR and advertising
NGOs and non-profits
Intergovernmental organizations
The entertainment industry
The arts and cultural sectors
Alumni have found work with the BBC world service, Globo corporation, Carnegie Foundation, European Parliament and European Commission, CCTV, NBC, Google, Microsoft, NGOs (eg Greenpeace, Global Partners) and charities (eg Dementia UK), newspapers (eg in South Korea, Brazil, Slovenia, China), alternative media and advocacy networks, museums, theatres and art galleries, online national and international media outlets (eg Chinese, indigenous Taiwanese), PR and marketing around the world.
Other alumni have continued on to PhD programmes, at Goldsmiths and elsewhere. Many have been successful in gaining research scholarships and funding to further their academic and practitioner careers.
The ethos of the department is one which looks to achieve a healthy balance between scholarly pursuits and practical skills; we look to develop all-round thinkers and doers who can – and do – contribute to the cultural and professional life of their communities and countries. Graduates from this programme excel in their analytical skills, range of knowledge, flexibility, and adaptability.
Last updated Jan 2020
About the School

We're a world-class university, ranked in the world's top 350 universities by the Times Higher Education World University Rankings 2016-17, and the world's elite by the QS World University Rankings 20 ... Read More
We're a world-class university, ranked in the world's top 350 universities by the Times Higher Education World University Rankings 2016-17, and the world's elite by the QS World University Rankings 2016-17
Read less