MA in Games Design and Development
Home ›
MA ›
MA in Games Design and Development
Program Description
Overview
A ground-breaking MA in Games Design and Development. The course combines input and tuition from leading games industry experts in design, art, production, and audio with NFTS expertise in disciplines including screenwriting, animation, sound design and composition, to pioneer unique and innovative games.
The MA in Games Design and Development is a world-leading postgraduate games programme taught by leading games professionals with a reputation, accreditation, and alumni unlike any other. Students work alongside film, television and animation practitioners, developing creative and technical skills in games design, code, art, animation, production, audio, and interface. The NFTS is a uniquely creative environment, enabling MA Games students to benefit from numerous collaborative opportunities across our production studios.
Taught by leading games practitioners and experts in the field.
An interdisciplinary learning experience. You'll work alongside students from other NFTS courses including sound design, composing, screenwriting, cinematography, producing, production design, digital effects, editing and production management.
Build an in-depth knowledge of all games design and development disciplines.
Develop industry contacts through conferences, event attendance, trade association involvement and visits from industry practitioners and luminaries.
Gain a practical knowledge of games software development, and the ability to experiment with new pipelines and evolving technologies and techniques.
Work on high profile solo and group projects, with plenty of opportunities to experiment, innovate and excel.
Unlike other schools, production costs are met by the school.
We welcome EU/EEA Students. Those accepted onto the course starting in 2018 and 2019 will have their fees guaranteed at the UK rate for both years of the course. Postgraduate students can apply for a loan to help with their studies via the Student Loans Company Loans. A £10,609 loan is available to contribute to course and living costs. The Postgraduate Loan is only open to EU/EEA and UK Students who normally live in England. It is not currently available to Scottish, Welsh or Northern Ireland Students. Find out more here.
Entry Requirements
Games design and development students at the NFTS come from a wide range of backgrounds and prior experiences and have demonstrated an excitement, aptitude, creativity, and willingness to learn new skills. We actively seek a diverse and interesting group of people who have something new to bring into the games development fold. Successful applicants have come to us with previous qualifications from across the arts, sciences, and humanities; and from all walks of life as far as profession and practice is concerned. Games development experience is welcome, but by no means essential.
The NFTS games course provides a truly unique opportunity to enter one of the most exciting creative industries of the modern age.
Apply With
A Digital Portfolio of your creative work presented online (Send us a link to your YouTube videos or a Google Shared Folder or a personal website). This may show sketches, illustrations, animations, sample games, design documents, and others. The purpose is to showcase your creative skills.
Feel free to contact the NFTS games department via games@nfts.co.uk for any further information. You can also keep up to date with all our latest developments on the course blog at
www.nfts-games.com, our facebook page www.facebook.com/NFTS.Games or twitter feed @NFTS_Games.
HOW TO APPLY
You can apply directly to us at the NFTS by clicking on the link below:
You can apply online, or download a word document of the application form to submit via email
When selecting your course, please ensure that you have read the entry requirements and details of the supporting materials that should accompany your application.
TIMING YOUR APPLICATION
We are happy to receive applications 24/7 and 365 days a year up until the deadline.
Last updated Oct 2019
About the School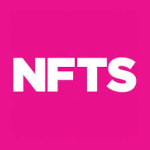 The National Film School (as it was first named) opened in 1971, the culmination of a major effort by the Industry and government to create an institution to educate and train talent for the British F ... Read More
The National Film School (as it was first named) opened in 1971, the culmination of a major effort by the Industry and government to create an institution to educate and train talent for the British Film Industry.
Read less