Program Description
Are you passionate about game design? Do you often think games could be better? Are you curious about what makes games engaging and meaningful? At Falmouth, you'll work with programmers and artists in a studio environment to make innovative and arresting games.
Introduction
We'll cover specialist areas in storytelling and design, developing skills to reveal new horizons of gaming. With help from your ex-industry mentors, you'll gain the skills you need for employment or enterprise in games and media context. Collaborating with other talented game-lovers, you'll design your own AAA, indie or board games and see your ideas come to life.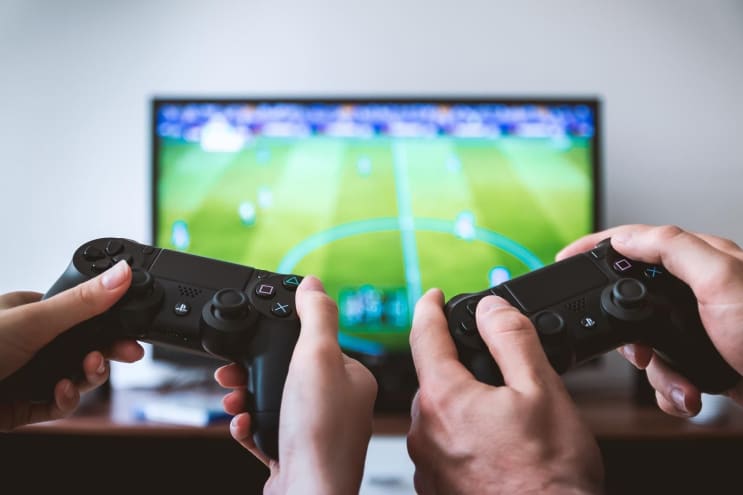 JESHOOTS.COM / Unsplash
What you'll learn
Pitching and prototyping your ideas, you'll become a specialist in game design and the broader games industry context. And by the second study block, you'll be doing it for real, developing a game in a team and following it up with a major project in the final term. This could be solo, group-based or a research piece.
Study block one
Modules
Development Synergies

Prototyping for Games
Study block two

Modules
Group Game Development Project

Experimental Game Design
Study block three

Modules
The modules above are those being studied by our students or proposed new ones. Programme structures and modules can change as part of our curriculum enhancement and review processes. If a certain module is important to you, please discuss it with the course leader.
How you'll learn
There's no formal essay writing on this course – you'll be learning the real-life skills needed to produce a co-created full game project and a professional portfolio for grading. And with regular feedback and support from your mentors, you'll develop your game design skills in a way that boosts your progress.
You'll learn through:
Workshops

Playtesting ideas

Lectures

Seminars

Crit sessions

Tutorials

Guest speakers

Mentoring
How you'll be assessed
Game Design is a practise-focused course, so you'll only be assessed on your coursework.
Staff
You'll be taught by an expert teaching team, which includes leading game and narrative designers as well as programmers and game-focused senior academics. Our industry experts have worked across the globe on titles such as Arcana and Deadhaus Sonata.
Some members of staff only teach on specific modules, and your course might not feature every member.
Facilities
Dedicated space in a well-resourced game development studio, open late during term time.

Augmented Reality and Mixed Reality technology.

3D printers.

Industry-standard hardware and software.

VR/AR lab and cutting-edge hardware (Hololens, Vive Pro, Oculus Rift).
How to apply
Entry requirements

We welcome applicants with varied qualifications, but typically you'll need an undergraduate degree in a related discipline. Our typical applicants hold an undergraduate degree of 2:2 or above or equivalent experience.
We'll also welcome your application if you have formal or 'certified' learning (such as training courses not run by universities or colleges) and learning from work experience or self-study. This is called Accreditation of Prior Learning (APL) and should have been gained within the last five years, and be equivalent to the learning outcomes of our minimum entry qualifications.
APL applicants using the experience to apply should note there is a £200 application fee for entry with advanced standing or with exemption from specific modules or credit.
Language requirements

If English isn't your first language, you'll need to demonstrate English language skills that are sufficiently developed for successful completion of your studies. We accept a range of recognised English language qualifications that are equivalent to the International English Language Testing System (IELTS) Academic minimum score of 6.5 overall, with a minimum of 6.0 in Reading, Writing, Speaking and Listening.
International applicants who require a Tier 4 student visa to study in the UK must take an approved Secure English Language Test (SELT) to fulfil government visa requirements or have a recognised language test approved and vouched for by the University. Our Applicant Services team can help with any questions you may have about study visas or suitable language tests.
Tuition fees 2020-21
£8,500 - full-time UK/EU (£250 acceptance fee payable. This is deducted from tuition fees.)

£16,000 - full-time international (acceptance fee up to £1,000 payable, dependent on nationality. This is deducted from tuition fees.)
Tuition fees are set annually and are subject to review each year. The University may, therefore, raise tuition fees in the second or subsequent years of a course, in line with inflation and/or the maximum permitted by law or Government policy. Students will be notified of any changes as soon as possible.
Last updated May 2020
About the School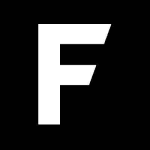 Established in 1902 as Falmouth School of Art, it has grown over a century to become a digital innovation hub. Today, its portfolio of undergraduate and postgraduate courses represents the breadth of ... Read More
Established in 1902 as Falmouth School of Art, it has grown over a century to become a digital innovation hub. Today, its portfolio of undergraduate and postgraduate courses represents the breadth of the Creative Industries, the fastest growing sector in the UK economy. Now, as we face the fourth industrial revolution; as technology provides great opportunities as well as challenges, it's clear that Falmouth's specialisms of creative innovation; creative thinking, problem-solving, communication and storytelling, will be key to future economic and cultural success both at a local and global level.
Read less