Program Description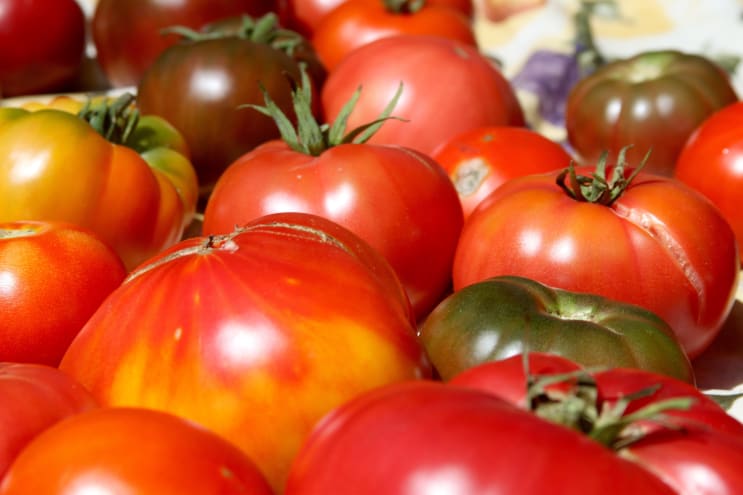 Study Food Systems, Culture, and Policy in New York City
The first master's degree program in the US devoted to food scholarship, Food Studies at NYU Steinhardt employs approaches from the humanities and social sciences and prepares you to analyze the current American food system, its global connections, and local alternatives. You'll examine cultural, political, economic, environmental, and geographic approaches to food within local, urban, and global contexts.
This 40-credit master of arts program requires 19 credits in mandatory coursework that covers food systems, culture, and policy, as well as a research component. Beyond these requirements, you can take 21 credits in specialization modules (policy/advocacy, business/social entrepreneurship, media/cultural analysis), allowing you to dig deeper into your interests.
Our mission is to examine the ways in which individuals, communities, and societies produce, distribute, and consume food. Cities at the center of flows of people, produce, and media products, are the prime locus of our investigations.
Why NYU Food Studies?
Learn from the best. Our faculty, prominent leaders in their field, teach and mentor students, while actively conducting research to stay engaged.
Get insider access. Upon enrolling, students study with food professionals who serve as adjuncts and guest lecturers and are welcomed by food production companies, non-profit food organizations, publishers, public relations and marketing firms, magazines, food distributors, food producers, and educational institutions.
Study abroad. We offer global coursework – and a program of study – in sites like Paris, Hong Kong, Puerto Rico, and Puebla, for students to gain an immersive experience in an international context.
Be challenged. Students learn experientially, taking core and specialization courses, as well as interdisciplinary electives within Steinhardt, Stern School of Business, Wagner School of Public Service, Graduate School of Arts and Sciences, or Tisch School of the Arts.
Get ahead. We help interested students find internships in an array of potential employment sites and place them in positions where they can develop new skills and collaborate with potential employers.
Gain practical skills. The program places an emphasis on the development of critical thinking and research which prepares students for situations they will encounter in the profession.
What you'll learn
How to apply an interdisciplinary approach to understand the cultural, political, and economic aspects of the food system.
How to demonstrate your knowledge to discuss with fluency issues related to food sovereignty, sustainability, ethics, and culture.
How to assess policies that shape the food landscape, addressing questions of equity and preserving cultural values.
Prepare for a career in:
Policy and advocacy
Media, social, and cultural analysis
Academia and research
Business and social entrepreneurship
Last updated Nov 2019
About the School
NYU Steinhardt's one-of-a-kind integration of education, health, the arts, and media studies puts us at the heart of a movement: education for social change.
NYU Steinhardt's one-of-a-kind integration of education, health, the arts, and media studies puts us at the heart of a movement: education for social change.
Read less