Program Description
The Two-Year MA in Fashion & Textile Design is an intensive specialization course based on the development of practical projects. During the program, the students learn how to research and apply different tools and fashion languages with the purpose of creating a portfolio and to access a professional career. By activating knowledge and visual representation techniques, the MA mixes theoretical, artistic and technical elements and helps students develop their skills and identity, under the guidance of prominent professionals in the fields of fashion and creativity.
The course is recognized by the Italian Ministry of Education, Universities, and Research (MIUR) as a Master of Arts degree (120 CFA).
First Year
Among the subjects:
Textile Design, Fashion Design I, Style, History of Art and Costume, Pattern Making, Fashion Design II, Phenomenology of Styles.
Second Year
Among the subjects:
Project Methodology of Visual Communication, Fashion Design III, Multimedia Languages, Fashion Design IV, Material Culture
Study Abroad Opportunities
Through exchange programs, NABA's International Office encourages and supports students wishing to study abroad.
The office promotes educational experiences at numerous prestigious international partner universities worldwide. Thanks to this vast international network, students at NABA are able to spend periods of study abroad, enriching their educational curriculum and laying the groundwork for increasingly international future careers.
International study opportunities are mainly provided as part of the Erasmus+ project promoted by the European Commission, the International Exchange Program for destinations outside of Europe, the Semester Abroad Program at the Galileo Global Education and short summer courses.
NABA counts more than 50 cooperation agreements with European academies and universities through the Erasmus+ Programme; the Academy also counts more than 20 international cooperation agreements with several universities outside Europe.
Volha Flaxeco / Unsplash
Professional Perspectives
Students will master theoretical, technical, and practical design tools that they can apply in a wide range of roles in the fashion industry, including:
Fashion designer
Textile designer
Art director
Company creative consultant
Fashion visual merchandiser
Image consultant
Costume designer
Illustrator
Dress designer
Patternmaker
Journalist/fashion critic
Press office
Placement
NABA's Career Service helps students and graduates identify and apply for internships and staff positions with prospective employers. 89% of NABA graduates find employment during the first year after graduation (data certified by Ipsos Observer regarding 2015 NABA graduates). Students also receive advice and assistance in drafting their résumés, writing job search letters, and organizing their professional portfolios.
Internships
NABA has developed strong relationships with leading companies which that provide internships for NABA students, including Chanel, Gabs, Staff International, Hugo Boss, Valentino Fashion Group, Ratti, Bembercell, Missoni, Tirelli Costumi, Guccio Gucci, Luisa Beccaria, Gianni Versace, Carrera's, E. C. (Costume National), Corneliani, Lorenzo Riva, Trussardi, Moschino, Federico Sangalli, Jil Sander Italia, Kenzo, ETRO, Gentucca Bini & Father, Gruppo Miroglio, Furla, Ermenegildo Zegna, Mantero, AEFFE, Ports1961.
Companies
The MA in Fashion and Textile Design cooperates or has cooperated with: Benny & Javier House of Ninja, Cosmopolitan magazine, Diane Pernet, Filoscozia, Herbal Essences, Lane Cardate, Angela Missoni, Palazzo Morando, Pandora, Woolmark, Rosato, Iceberg, Via Farini, Fabbrica del Vapore, Galleria Arte Passante, Arena, Salon du Chocolat, Francesca Versace, Elio Fiorucci, La Triennale di Milano, Stefanel, Gabs, Franco Gabrielli, Tosca Blu, Pitti Immagine, Camera della Moda, Vogue Talent, Triumph, Alcantara, Linea Pelle, La Rinascente, Assab One, Officine Creative Ansaldo, Gabel.
Last updated Mar 2020
About the School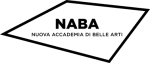 NABA, Nuova Accademia di Belle Arti, is an internationally renowned art and design academy. Founded in 1980, NABA is the largest private art academy in Italy. It offers bachelor's and master's degree ... Read More
NABA, Nuova Accademia di Belle Arti, is an internationally renowned art and design academy. Founded in 1980, NABA is the largest private art academy in Italy. It offers bachelor's and master's degree programs in Italian and in English that are accredited by the Italian Ministry of Education, University and Research (MIUR).
Read less