Read more about this program on the school's website
Program Description

Create meaningful experiences and engaging spaces
Led by program head Clare Brown, the Masters of Arts in Exhibition Design is one of the few accredited graduate programs in the nation devoted to interpretive exhibition design. The curriculum is focused on design-thinking and experiential design, which students learn through a balanced integration of academic, technical and real-world design opportunities. Throughout the program, students are challenged to consider human factors in the creation of meaningful experiences and engaging spaces. Students obtain the professional and technical skills needed to create narrative environments and museum exhibitions, through user-centered design.
Real-world design opportunities are integral to learning in the MA Exhibition Design program. Students practice design-thinking, iterative and collaborative design through project-based coursework. Portfolio-building opportunities are also found in the client-based projects completed by DesignCorps, an extra-curricular design group that is mandatory for Exhibition Design students. As a design program situated within the context of a major research institution, there are many opportunities to capitalize on design-based collaborations with science, technology, engineering, the arts, and the humanities.
Curriculum
The MA in Exhibition Design Program is a two-year, 48-credit program, which can be completed in four semesters of full-time traditional study. Part-time study is also available for those balancing coursework with careers and other demands.
The curriculum focuses on four main areas of study: museum theory, design theory, technical skills, and practical experience. The fifth area of focus that is included throughout the program is a consideration of the future of exhibition design as an experiential medium.
In addition to the University General Education Requirement and requirements for their major, undergraduate students in Columbian College must complete a further, College-specific general education curriculum. Students can learn more about the new program requirements, as well as general education requirements in the course bulletin.
The Columbian College Experience from GW Arts & Sciences on Vimeo.
Department Life
Students have an opportunity to develop valuable professional networks through membership in the Washington D.C. Student Chapter of the Society for Experiential Graphic Design. Through SEGD students attend conferences, take field trips to Philadelphia and New York to visit design firms, and engage in career-focused workshops.
The program's faculty members are all drawn from major museums and design firms. This professionally-oriented faculty offers students exposure to real-world exhibition design projects in addition to providing students with professional advice and opportunities for networking.
DesignCorps is a collective of graduate students from the Corcoran School of the Arts & Design College, (led by the faculty advisor, Clare Brown) who review, accept and implement proposals for client-based design projects with the supervisions of professional design faculty. Originating in the Master of Arts in Exhibition Design program, DesignCorps takes on a three-dimensional, narrative, and environmental design projects such as exhibitions, installations, interior designs, and pop-up experiences for clients in the Washington, D.C. metropolitan area.
Recent projects have included:
Faces Of Diplomacy, a photography exhibition in collaboration with Corcoran Photography students at the US Department of State, Center for Diplomacy.
Memnon Project, a collaboration with the GW Engineering School, and D.C. Public Schools to develop thermo-acoustic and thermo-kinetic sculpture.
For The Record, a collaboration with the Historical Society of Washington, D.C.
ADA 25 / VSA 40, a large-scale installation at the Kennedy Center for the Performing Arts including 5 exhibitions throughout the building. The project coincides with a national celebration of disability rights and marks the 25th Anniversary of the Americans With Disabilities Act and the 40th Anniversary of VSA (formerly Very Special Arts.).
Careers and Internships
Situated in the heart of Washington D.C., an international hub of the museum and design community, the MA Exhibition Design program offers students opportunities to practice their skills and theory among professionals of the highest caliber. Students intern at the Smithsonian Institution museums, the National Zoo, the National Gallery of Art, the Textile Museum, Creative Mornings D.C., SweetGreen and award-winning exhibition design firms located in D.C.
Additional recent hosts have included:
The National Museum of American History
Smithsonian Latino Center
The National Air and Space Museum
Freer and Sackler Galleries of Art
Phillips Collection
Smithsonian Office of Exhibits Central
The National Portrait Gallery
Hamiltonian Gallery
The Textile Museum
The New National Museum of African American History and Culture
Last updated Feb 2020
About the School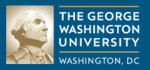 At GW's Columbian College of Arts and Sciences, research thrives, critical thinking is endemic, collaboration is constant, and real world training go hand-in-hand with learning.
At GW's Columbian College of Arts and Sciences, research thrives, critical thinking is endemic, collaboration is constant, and real world training go hand-in-hand with learning.
Read less