Program Description
MA in Entrepreneurship
The Master of Arts in Entrepreneurship focuses on motivated individuals with various academic backgrounds who plan to start or are in the process of establishing a new company, and on those who aim to be involved in entrepreneurial or innovation-related activities.
This program provides students with the subject-specific knowledge and competencies that are required to establish a company and prepares students to successfully establish their businesses in international markets. Tailored to the stages of the founding process, you will acquire skills and in-depth knowledge that you can directly apply to real start-up projects:
Organisation and Management.
Business Modelling, Planning, and Implementation.
International Strategy and Innovation Management.
To complete your professional profile you will also learn the entrepreneurial skills necessary for managing start-up businesses over the long term, such as project management, business ethics, and stakeholder communication.
Program Distinctions
The best business ideas might be presented to potential investors and exclusive venture capital partners.
Attendance is specifically adapted to the requirements of active entrepreneurs.
Students are actively supported by the academic body and by an Advisory Board.
Working in small groups facilitates discussion and encourages fast solutions to individual challenges within the company start-up process.
Language of instruction is English. The regular duration of the program is two years.
The content of study is illustrated in detail in the curriculum.
The master degree program in Entrepreneurship is based on a phase-model that includes four semesters. Each semester is divided into modules.
1st Semester - Conceptional Development
Module 1: Economics, Organisation, and Management
Module 2: Law I
Module 3: Business Analysis
Module 4: Marketing
Module 5: Entrepreneurial Skills I
Module 6: Applied Knowledge I - Ideas & Concept
2nd Semester - Business Modelling
Module 7: Theory & Frameworks of Business Models
Module 8: Controlling & Governance
Module 9: Information System Management
Module 10: Law II
Module 11: Entrepreneurial Skills II
Module 12: Applied Knowledge II - Business Plan (Plan the Company)
3rd Semester - Business Implementation
Module 13: Strategic Management
Module 14: Resource Management
Module 15: Global Strategic Management
Module 16: Law III
Module 17: Entrepreneurial Skills III
Module 18: Applied Knowledge III - Business Plan Evaluation & Finance
4th Semester - Master Thesis & Colloquium
Module 19: Applied Knowledge IV - Operative Management
Module 20: Master Seminar
Module 21: Master Thesis
In the framework of their master thesis, the students will have the chance to examine a key issue dealing with the creation of their own company.
The Lifecycle Structure
The academic concept of the Master of Arts in Entrepreneurship program at SRH Hochschule Berlin puts a particular emphasis on company formation and equips future founders with all the necessary resources that they need for a successful start into the world of business.
Based on the lifecycle of a company founder, our students will be provided with the required knowledge to analyze and evaluate processes in the light of:
1st Semester - organization and conceptual development,
2nd Semester - development of a sophisticated business model,
3rd Semester - foundation of an enterprise, and
4th Semester - completion of a master thesis through "Master Thesis & Colloquium".
Furthermore, students will receive essential practical, theoretical and methodological tools to implement the gained knowledge.
Accelerate your ideas
With its individualized coaching approach and business lifecycle-oriented structure, the program offers the best conditions to bring creative business ideas to life. In addition to the curriculum, other program features allow the effective combination of entrepreneurial activities and studying:
Within the scope of the program, students are offered the possibility of transforming a business idea into a real start-up project or actively participating in one. Students are supported and guided in these activities by the academic body and by qualified experts.
Students are offered the chance to present their business concepts to potential investors and exclusive venture capital partners - a pitch takes place at the end of the second term where a jury of experts and investors evaluate students' proposals.
Within the Entrepreneurship program attendance, times are adjusted to the needs of active company founders. Block seminars keep you flexible and provide enough space for the realization of your own projects.
Students benefit from a mutual exchange of ideas and experiences. Following graduation, they remain in contact with their fellow students and instructors through the university alumni network and regular networking events.
Visionary personalities
The start-up scene offers attractive job opportunities for those who want to put their ideas into practice, work independently in small teams and strive to play an active role in realizing innovation and start-up projects.
The Master of Arts in Entrepreneurship program equips you with the required knowledge and abilities to work in the following job positions:
Self-employed owner of your company,
Chief Executive Officer (CEO), Director of Business Development or other responsible management positions in start-ups,
Successor in an SME or family business,
Business analyst or consultant in a venture capital firm or a financial services provider,
Innovation Management or International Marketing in high-tech firms,
Public sector (e.g. a regional manager or market developer, etc.).
Depending on their professional background, Master of Arts in Entrepreneurship graduates work in industries directly related to technology and innovation. They put their own business ideas into practice or work in booming sectors such as mobile and internet services, biotech, renewable energy, tourism or consumer goods.
One step ahead
A Master of Arts in Entrepreneurship degree from SRH Hochschule Berlin is not only an excellent foundation for tackling management tasks in the industry but also a step on the path towards a doctoral degree.
Requirements for admission
Studying at the SRH Hochschule Berlin involves curiosity, motivation, and social competence. Our philosophy "study differently" is practiced every day by focusing on small group work with students from different cultures.
General conditions
Completed undergraduate studies, e.g. bachelor degree or equivalent Bachelor-, diploma- or similar proof of graduation will be recognized, but the specific conditions in each federal state have to be considered. If you would like to know more about this matter, we would be glad to provide you with additional information. In this case, we kindly ask you to get in touch with our student service team.
Language skills
The language of instruction for this Master Program is English. Consequently, applicants should meet the language skills requirements accordingly:
TOEFL-Test (Level 550, CBT 213, Internet-based 79-80).
Equivalent Qualifications (IELTS academic: minimal score of 6.5; TOEIC: minimal score of 730).
A completed degree program in English as the language of instruction will also suffice as language qualification.
Application material
The following documents are required and should be attached to your application form. Note: A complete application will accelerate the procedure.
Completed Online Application Form.
Letter of Motivation.
Curriculum Vitae with a photo.
Bachelor-, diploma- or similar proof of graduation (BA-Certificate, BA-Transcript).
Language Proficiency Certificate, e.g. TOEFL-Test (for accepted certificates see section above).
Copy of your passport/copy of your Identity Card (front and back).
Last updated Feb 2020
About the School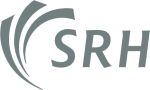 SRH Hochschule Berlin- being as international as its location - is state-approved and accredited by the scientific advisory council. You will study in the center of Berlin, at the Ernst-Reuter-Platz n ... Read More
SRH Hochschule Berlin- being as international as its location - is state-approved and accredited by the scientific advisory council. You will study in the center of Berlin, at the Ernst-Reuter-Platz named after the first governing mayor of Berlin.
Read less