MA in English Literature and Culture
Home ›
MA ›
MA in English Literature and Culture
Read more about this program on the school's website
Program Description
Proceeding from a solid foundation in literary history and theory, Mainz University's master's program in English Literature and Culture offers the perfect mixture of core modules on mainstream literary topics and ample opportunity for students to develop and follow their own interests. It builds upon the BA program in English Literature and Culture at Mainz University but also welcomes applicants from English Literature programs elsewhere in Germany, Europe, and other parts of the world.
Engaging with the United Kingdom, the Commonwealth and other anglophone territories throughout the world, the discipline of English Literature and Culture sees its primary remit in fostering among its students an understanding of the inner workings of literary texts and of the contexts in which they appear. To that end, students are expected to have foundational training in the subject of English Literature encompassing the study of literary modes and genres, literary history, and literary as well as cultural theories before embarking on this course of studies. On that basis, the MA in English Literature and Culture will help them develop an interest in less traditional fields such as popular culture, media studies, and empirical aesthetics, all supported by a variety of theoretical approaches. The program's core curriculum guarantees structured progress and development while the vast number of electives allows students to determine their own specializations. The final thesis, written under the supervision of one of our internationally experienced professors, provides evidence of our students' development into independent researchers at the end of the two-year course.
The expertise and advice of experienced staff aside, Mainz University's English Literature and Culture section offers a wide range of programs and activities as well as maintaining exchanges with an array of international partner universities.
The MA in English Literature and Culture consists of several modules:
Module 1: Methodology
Module 2: English Literature before 1800
Module 3: Cultural Studies
Module 4: English Literature from 1800
Module 5: Professional Orientation
Module 6: Literary Studies: Specialisation
Module 7: Research Workshop
How to Apply
German Applicants
Master's and continuing education programs require an initial university degree. They can therefore not be chosen by a freshman. So-called consecutive Master's programs build on the content of a previous Bachelor's degree, i.e. they enhance the knowledge acquired or offer the opportunity to learn additional skills in another discipline. For example, after obtaining a Bachelor's degree in Physics, one can choose to pursue a corresponding Master's degree in Physics to acquire deeper knowledge and especially a research-orientated perspective in the discipline. One must, for instance, choose to pursue a Master's degree in Journalism to acquire specialist and professional skills for journalistic work (e.g. science journalism). A consecutive Master's program, together with an appropriate Bachelor's program, is classed as a basic course of studies. For this reason, a consecutive Master's program is eligible for BAföG funding. The standard period of study is 4 semesters at the most. In addition to a university degree, continuing education programs require the relevant professional experience of at least one year. The length varies between 1-4 semesters, depending on the courses offered.
International Applicants
Please direct your application to the university's International Office. Although German skills are not an official prerequisite for enrolling in our program, it is advisable to acquire a working knowledge of German while studying in Germany in order to conduct one's everyday affairs.
Email address:
patrick.gill@uni-mainz.de
Last updated May 2020
About the School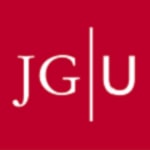 With around 31,500 students from over 120 nations, Johannes Gutenberg University Mainz (JGU) is one of the largest and most diverse universities in Germany. JGU unites almost all academic disciplines ... Read More
With around 31,500 students from over 120 nations, Johannes Gutenberg University Mainz (JGU) is one of the largest and most diverse universities in Germany. JGU unites almost all academic disciplines under one roof with its University Medical Center, the Mainz Academy of Fine Arts, the Mainz School of Music, and the Faculty of Translation Studies, Linguistics and Cultural Studies in Germersheim. In over 150 institutes and clinics, 4,400 academics, 560 of whom are professors, teach and carry out research. With 75 fields of study and more than 260-degree courses, JGU offers an extraordinarily broad range of courses.
Read less
Visit the school's website