Program Description
Program Description
Novi Sad is situated in the Vojvodina region, in Northern Serbia. Its architecture and spirit have been shaped by many a nation. Easy-going and surrounded by fertile lowland, Novi Sad is a city of rich history and cultural diversity and is home to south-east Europe's largest music festival, EXIT. It is designated to be the European Capital of Culture in 2021.
The MA English Language program is designed to further raise students' language competence to C2 level, as well as improve their knowledge and skills necessary for English language teaching at all levels of education, oral and written translation, independent use of relevant literature in the field, and for further professional development at the PhD level.
Why Enrol in the MA English Language Program?
English is a global language, spoken by more than 1, 75 billion people, and by 2020 the number is expected to rise to almost two billion people! The demand for English language teachers is growing worldwide!
Students acquire theoretical and practical knowledge in various aspects of teaching methodology, which qualifies them to work as teachers in all types of educational institutions.
English is the leading language in politics, diplomacy and the media. The MA English program includes courses on translation and interpreting techniques, thus enabling our students to work as interpreters and translators.
Students also gain specialized knowledge in the field of English literature and culture, which is necessary for full competence in the field.
Students are able to carry out independent scholarly work and publish original papers on the culture, history and literature of English-speaking nations and the English language.
Application Requirements
The applicant has to submit the following documents:
BA diploma in English Studies (major or minor) - with a transcript of records
Certified and translated (if originals are not in English) copy of school transcripts showing satisfactory completion of secondary school.
Copy of valid passport or national ID
The payment receipt of the application fee
Certified copy of the Cambridge ESOL language exam certificate (C1 level) or equivalent.
Application Procedure
The candidates are required to submit their BA diploma and records transcript, nostrificated by the Serbian Ministry of Education. For further information on the nostrification process, please contact the school directly.
Professional Title
Upon completing the MA program and acquiring 60 ECTS, students are awarded the professional title Master in English Philology.
Prospective Careers
Education sector: primary and secondary schools, private schools
Written translation services: agencies, companies, banks, travel agencies, publishers
Simultaneous and consecutive interpreting
Online English Language Teaching
Content writing for IT companies
Entrepreneurship: private schools or translation agencies
MA English Language Curriculum
1st semester
Research Methodology
Contrastive Linguistics
Electives 1: Grammar in English Language Teaching / Translating Legal Texts
Electives 2: Shakespeare's Great Tragedies / Assessment in Foreign Language Teaching
Praxis
2nd semester
Research Techniques
Teacher as a Factor in Foreign Language Teaching
Electives 3: Consecutive and Conference Interpreting / Psychological Factors in Foreign Language Teaching
Electives 4: Foreign Language Learning Strategies / Dystopia in English Literature
Master Thesis
Duration & Price:
1 year (2 semesters), 3000 EUR/year.
Start date: October 2020
Deadline: request information
Last updated May 2020
About the School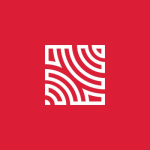 The Dr Lazar Vrkatic Faculty of Law and Business Studies is an accredited institution of higher education providing undergraduate and graduate study programmes in Law, English Language, Security and C ... Read More
The Dr Lazar Vrkatic Faculty of Law and Business Studies is an accredited institution of higher education providing undergraduate and graduate study programmes in Law, English Language, Security and Crime Science, and Business Psychology. There is also a graduate course available in Psychotherapy.
Read less