Program Description
Overview
This unique two-year course is designed to equip you with the skills to write, direct and animate award-winning films.
The first year is packed full of inspiring workshops led by talented filmmakers and industry professionals. These include improving your animation skills, writing better narratives and developing fresh approaches to design and techniques.
In the second year, you will direct a full production team to bring your vision to life, using the school's state-of-the-art production facilities.
We encourage all forms of visual storytelling; including drawn and stop-motion animation, life-size pixelation, and even puppeteering. Students are inspired to push the boundaries; to find interesting new animated techniques and fresh approaches to storytelling.
Learning to work with a team is central to the course. Collaborative workshops with other filmmaking disciplines, help animation directors understand the role of each crew member and the skills they bring to the filmmaking process.
All production costs covered by the school, making NFTS Animation one of the best value courses in the country.
Being the only animation course situated in a film studio, we can cater for big ideas.
Students have their own workspaces and equipment to make their graduation film.
Films are finished in professional sound stages and post-production facilities.
Production team members become invaluable colleagues when you leave and work on future projects.
A Creative Skillset-Accredited Directing Animation MA course.
We welcome EU/EEA Students. Those accepted onto the course starting in 2018 and 2019 will have their fees guaranteed at the UK rate for both years of the course. Postgraduate students can apply for a loan to help with their studies via the Student Loans Company Loans. A £10,609 loan is available to contribute to course and living costs. The Post Graduate Loan is only open to EU/EEA and UK Students who normally live in England. It is not currently available to Scottish, Welsh or Northern Ireland Students. Find out more here.
APPLICATION DEADLINE: 21 NOV 2019
Entry Requirements
We are looking for people with a desire to tell stories, who have a strong visual sense and the skills to direct a production team.
Whilst we take applicants from many varied backgrounds, the course is ideal for someone who works in the animation industry and has reached a stage where they want to develop their own work and become a director.
Successful applicants should have either:
a degree in a relevant subject, such as animation, graphics, illustration or fine arts
taken an intensive short animation courses
or has worked in the animation industry
All applicants must show a passion for animation through the work they are developing.
Apply With
Part One: Digital Portfolio Submission
All applications must be accompanied by the following supporting materials:
A Portfolio of Animation/Moving Image with a maximum running time of 20 minutes. Your submission must include a complete film created by you. It can be either a personal or commissioned project, but it should be more than simple exercises done on a previous course.
A Portfolio of Still Images. This can include illustrations, sketchbook work, digital artwork, photography of puppets and sets that you have made or anything you think will suitable for your application.
Part Two: Induction Workshop and Interview by invitation only
Because the course focuses on collaboration and teamwork we have a workshop as a part of the interviewing process.
The workshop gives us all the chance to meet in a working environment, and for you to learn about storytelling for short animated films. We provide extensive feedback on your work and candidates find the workshop very useful even if they were unsuccessful in getting on the course.
HOW TO APPLY
You can apply directly to us at the NFTS by clicking on the link below:
You can apply online, or download a word document of the application form to submit via email
When selecting your course, please ensure that you have read the entry requirements and details of the supporting materials that should accompany your application.
TIMING YOUR APPLICATION
We are happy to receive applications 24/7 and 365 days a year up until the deadline.
Last updated Oct 2019
About the School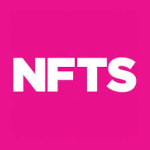 The National Film School (as it was first named) opened in 1971, the culmination of a major effort by the Industry and government to create an institution to educate and train talent for the British F ... Read More
The National Film School (as it was first named) opened in 1971, the culmination of a major effort by the Industry and government to create an institution to educate and train talent for the British Film Industry.
Read less