Program Description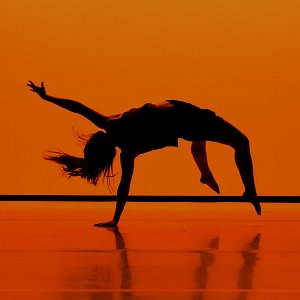 Develop your specialist dance practice on one of the UK's leading MA Dance courses.
Explore and create choreography for live performance and film.
Develop your dance practice in an interdisciplinary environment that balances taught and research components.
Collaborate with other artists as part of an international dance community and broaden the possibilities of your practice.
Within the context of contemporary movement practice, our postgraduate dance programme has a specialist focus on site, collaboration, and screen-based practice. Our Dance degree offers a creative environment that supports you to explore and develop your specialist practice within an international community of emerging dance artists.
We offer a range of creative opportunities to enhance your studies. Alongside guidance from your tutors, our Master's Dance degree is supported by a number of high-profile associations with artists and industry specialists in order to enhance your study experience.
Create. Perform. Transform.
Immerse yourself in an exciting and challenging artistic environment with a strong practical focus. Find out more about our Dance department.
Overview
Our postgraduate dance course supports a broad range of artistic practices and includes specialisms in screen-based dance practice, interdisciplinary performance work and site-based performance.
We'll support you to develop your postgraduate level research skills, which will help you develop your own creative practice. In addition, collaborative opportunities form a key part of the programme, enabling you to work across art forms with other practitioners.
Course structure
This MA Dance course will take one full year, or two if you choose to study part-time. As a full-time student you'll take two 30 credit modules in term one, two 30 credit modules in term two, and one 60 credit module (your final project) in term three. As a part-time student you'll take two modules in your first year and three in your second, the last of which is your final project.
Trimester one
This trimester has a substantial taught element, with a number of optional classes.
Trimester two
Following your first trimester, your second also has a substantial taught element, with optional classes available.
Trimester three
Trimester three, your thesis module, is largely self-directed, with tutorials and peer presentations leading to course completion.
Course modules
This course includes or offers the following modules.
Research Methodologies and Context
Creative Practice 1
Professional Collaboration
Creative Practice 2
The Role of the Producer
Major Project
Research Methodologies and Context
This key Master's level module recognises that research is a dynamic and varied field, and can encompass practice as research as part of your creative methodology. It encourages engagement with differing perspectives, broadening your research horizons and increasing your research capacity. This potentially prepares you for doctoral study but is a first step towards the Major Project at the end of the programme.
Creative Practice One
This module allows for the exploration of interdisciplinary practice that might exist at the interface of dance and at least one other medium, primarily in this instance, film. A focus on screen-based performance and dance film, in the context of this module, concerns exploration of "screendance" as a creative interface between the body and digital technology in the design and production of work for the single screen.
Professional Collaboration
This module has a professional focus. It requires you to collaborate with other practitioners, be they fellow students, professional practitioners or organisations. It gives you the opportunity to explore your subject specialism within a contemporary professional context and embeds an entrepreneurial outlook through professional and/or collaborative practice.
Creative Practice Two
This module responds to the potential offered by non-theatre performance locations and draws upon collaborative opportunities to work with artists and students studying other Bath Spa courses to construct cross-disciplinary performance work that responds to a "site" of your own choosing. Work may be submitted live or like a film.
Role of the Producer
This module considers the artistic, financial, and legislative practicalities of producing for live performance. The module aims to examine a broad range of business and management skills and approaches, engender a detailed approach to the process of producing, and foster creative approaches to entrepreneurialism.
Major Project
Your final project will draw upon skills and knowledge acquired in modules one to four. The content is negotiated with course tutors but might, for example, be a work for the single screen, an interdisciplinary site-specific work, a written project, or a stage performance work that draws upon an area of practice that is central to your interests and aspirations.
How will I be assessed?
Work is assessed through a range of methods including performances/screenings, presentations, written work and journals. Practical project assessment may focus on your creative process as well as the final product. All work is assessed against generic criteria so you can compare your achievements against your previous work.
How will I be taught?
Weekly seminars form the central axis of the course. These are complemented by optional dance skills classes including technique and choreography, or additional research seminars. The study will also be strengthened by one-off events and intensive weekends where you'll work with tutors and visiting artists.
Opportunities
Study abroad
You can apply to study abroad through our GALA and Erasmus+ schemes. Previous students have performed or created work in Indonesia, Malta and China.
Careers
Having a postgraduate qualification opens up a range of options in the world of dance-related work and beyond.
You'll be positioned to become a choreographer, performer, teacher, screendance maker, or any combination of these things. We'll support you to develop versatility and understanding of how to market and present your work in a professional manner, so we can help you to graduate with the entrepreneurial skills needed to succeed in a challenging but inspirational workplace.
Cost & Fees
UK/EU students full time - 2019/20 entry £7,395
UK/EU students part time - 2019/20 entry £3,700
International students full time - 2019/20 entry £14,300
Last updated May 2019
About the School
Bath Spa University is about more than studying. It's about getting stuck in: thinking, making and doing. About bumping into friends on campus, embracing challenges and genuinely caring. We push bound ... Read More
Bath Spa University is about more than studying. It's about getting stuck in: thinking, making and doing. About bumping into friends on campus, embracing challenges and genuinely caring. We push boundaries and ourselves. If that sounds good to you, you'll fit in well.
Read less