Program Description
MA Program in Cultural Studies
The Master's program in Cultural Studies is designed to enhance dialogue and collaborative research among humanities and social sciences, bringing together scholars in anthropology, literary criticism, and sociology. It fosters an open intellectual atmosphere where students and academic staff engage with ongoing debates on critical issues of cultural politics in Turkey and around the world in the era of neo-liberal globalism.
The program's core staff are involved in a wide range of research projects and public platforms, both national and international. Particular strengths of the program include ethnographic and interpretive methodologies, and collaboration across disciplines on the following research themes:
Transnational mobility, ethnic identities and citizenship
Gender, sexuality, intimacy
Ideology and politics of representation
Memory studies and oral history
Students in the Master's program can pursue two degree pathways. All students are expected to complete one year of intensive seminars. During the second year, students who are interested in research or academic careers can opt to work on a research theme of their own choice, under the supervision of a faculty member. Such students are expected to write a well-argued thesis, subject to evaluation by a thesis committee. Examples of recent MA research topics by students include:
"Independent/alternative artist initiatives" in contemporary Istanbul
Being a soldier's mother in Turkey
The Turkish sub-genre of military coup narratives
Representations of "honor" among Turkish immigrant women in Berlin
The politics of Kurdish children and youth in urban space
Tourist gaze and tourist narratives in Southeastern Anatolia
Relations to the Western literary canon in Pamuk and Rushdie
Censorship on visual arts in contemporary Turkey
Students who desire enhanced specialization for careers in culture industries or non-governmental organizations can choose the non-thesis path. Such students are expected to fulfill their MA requirements by undertaking an additional semester of seminar work, subject to the approval and supervision of an academic committee.
Program Requirements may vary according to the year of first enrollment.
Program objectives
The Cultural Studies Program is committed to addressing the critical relations between culture, power, and history through multi-disciplinary engagement, innovative research, methodological openness, and critical pedagogical practice. Combining the strengths of the humanities and social sciences, the MA Program in Cultural Studies seeks to become a unique center of research and debate on culture and politics in Turkey and the world. It also aims to contribute to the ongoing critical self-reflection of the humanities and the social sciences through local and international initiatives. Particular areas of research include Memory and Cultural Heritage; Conflict, Violence, and Trauma; Media, Law and Public Spheres; Nationalism and Transnationalism; and Gender and Sexuality.
Program outcomes
Develop the ability to use critical, analytical, and reflective thinking and reasoning
Reflect on social and ethical responsibilities in his/her professional life.
Gain experience and confidence in the dissemination of project/research outputs
Work responsibly and creatively as an individual or as a member or leader of a team and in multidisciplinary environments.
Communicate effectively by oral, written, graphical and technological means and have competency in English.
Independently reach and acquire information, and develop an appreciation of the need for continuous learning and updating.
Develop a thorough knowledge of theories, concepts, and research methods in the field and apply them in research design and data analysis.
Assess the impact of the economic, social, and political environment from a global, national and regional level.
Know how to access written and visual, primary and secondary sources of information, interpret concepts and data from a variety of sources in developing disciplinary and interdisciplinary analyses.
Demonstrate an understanding of the different approaches, concepts, and theoretical legacies in the interdisciplinary field of Cultural Studies.
Identify interconnections of knowledge within and across the disciplines of sociology, anthropology, literature, visual studies, philosophy, and psychology.
Demonstrate an understanding of the multiple methodologies used in cultural analysis; in particular, ethnographic fieldwork, participant-observation, interviewing, oral history, focus group discussions, textual criticism, and visual analysis
Cultivate a critical approach to the study of culture, articulating the relations between culture, power, and history; exploring cultural diversity and socio-cultural change at the local, national and global level; and exploring the corresponding demands for rights and social justice.
Be able to conduct original research and develop a sound analysis of phenomena in the realm of cultural production, consumption, and representation; develop and present advanced oral and written evaluations of one's research and arguments.
Admissions
Applications for graduate programs are evaluated by the Admissions Committee of the relevant program. Admission is finalized by the approval of the related Graduate School Board upon the recommendation of the Admissions Committee and announced to the applicant.
Applicants may be invited for written exams and/or interviews. All written exams and interviews are held in English. For Turkish and international applicants who are abroad and unable to attend written exams and/or interviews, will be interviewed through Skype.
Applications by international applicants studying abroad are valid only after the approval and recognition of the last graduated higher education institution and the course of study by the Turkish Higher Education Council. Verification will be done by the University.
Turkish candidates graduated from a higher institution abroad should submit a certificate of equivalence by the Turkish Higher Education Council.
Application Documents and Requirements:
Online Application Form: Candidates can apply to more than one program via the online system. A separate application form should be filled out for each program to which a candidate wishes to apply.
Official Transcript: A sealed official transcript issued by the Student Affairs unit of the applicant's previous university should be submitted. This document should indicate the courses taken and grades received by the applicant
Two Letters of Recommendation: These should be either submitted online or posted in a sealed envelope. Sample letter
One Photograph: One photo is needed. If a photo has already been attached to the online application, this is not necessary.
Statement of Purpose: Applicants are expected to present a statement of purpose referring to the program they are applying to. Applications for Conflict Analysis and Resolutions, Cultural Studies, European Studies, and Political Science will not be taken into consideration without the statement of purpose.
Writing Sample: Applicants are expected to present a writing sample like an essay, article, thesis, etc. Applications for Conflict Analysis and Resolutions, Cultural Studies and European Studies will not be taken into consideration without the writing sample.
Result for Graduate Program Entrance Exam: The applicant must submit one of the following exam's result during application. Applications without a valid exam result will not be taken into consideration. Photocopies of the scores are accepted for application, but original copies should be submitted upon admission and enrollment.
English Proficiency Exam Result Certificate: As the language of instruction at Sabancı University is English, the applicant is required to submit the score of one of the English proficiency assessment exams. Recognized exams and the minimum score required: TOEFL IBT - 87; KPDS/ ÜDS/ e-YDS / YDS -73; PTE Academic -73; CAE - B; CPE - C. Photocopies of the documents are accepted for application; however originals will be requested upon registration in the case of admission. After the test date, TOEFL IBT scores are valid for 2 years; PTE Academic scores are valid for two years; CAE and CPE scores are valid for 3 years; e-YDS, YDS, KPDS and ÜDS scores are valid for 5 years.
Last updated Feb 2020
About the School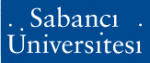 With science, technology, and social structures advancing day by day, the world needs more qualified individuals who possess the knowledge and skills required to pursue a career anywhere in the world. ... Read More
With science, technology, and social structures advancing day by day, the world needs more qualified individuals who possess the knowledge and skills required to pursue a career anywhere in the world. Aware of this pressing issue, in 1994 the Sabancı Group decided to establish a "world university" led by the Sabancı Foundation. The seeds of Sabancı University, the Sabancı Group's most comprehensive social responsibility project in the field of education, were sown in the summer of 1995, at a search conference. Right now, Sabancı University is the highest ranked Turkish university in THE World University rankings and only one of the two Turkish universities that rank in the top 500. Sabancı Holding is a strategic portfolio company that focuses on creating value add with the Group's ecosystem and prioritizes a high-performance culture. Sabancı Group companies currently operate in 12 countries. Sabancı Group has 70 companies and 60.000 employees. These enterprises collectively have also contributed significantly to the development of Turkey's economy. Sabancı Holding's own shares, as well as the shares of its 11 subsidiaries, are listed on Borsa Istanbul (BIST) and constitute 8.1% of total market capitalization of Turkish equity market.
Read less