MA in Comparative Literature and Critical Theories
Home ›
MA ›
MA in Comparative Literature and Critical Theories
Read more about this program on the school's website
Program Description
Our MA in Comparative Literature and Critical Theories is an interdisciplinary, transnational programme. It invites students to engage with crucial debates about the different ways in which cultures across time and space have understood the relationship between literature and the world, the concept of representation and the role of the author in the cultural domain.
Successful graduates of the programme will be trained in comparative and critical theory and have a strong grounding in a range of world literature and cultures across time and space.
Students will gain knowledge of a range of transnational critical theories and debates on world literature, as well as a familiarity with comparative approaches to world literary and cultural texts and traditions. They will develop critical reading and analytical skills, advanced research skills and the ability to develop and write a sustained scholarly project.
Since the CLCT MA is deeply interdisciplinary, students will be encouraged to take modules in a range of humanities and social science disciplines. They will be engaged in comparing disciplines and ways of knowing across a global trajectory, alongside more formalised comparisons of texts and theoretical traditions across cultures.
With its transnational focus and emphasis on critical interrogations of existing canons of literature, the programme responds to the 'Decolonizing the Curriculum' movement underway at many UK universities.
Students may choose to work with materials in the Special Collections dealing with manuscript culture, the literatures of the Near and Middle East, and word/image relations.
The programme has been designed to prepare students for future PhD level study in interdisciplinary and transregional literary studies as well as to prepare students for a range of careers outside academia requiring transcultural expertise.
It is particularly relevant for international students seeking an introduction to UK academia; students interested in careers with international NGOs, in International Relations or in politics that require language skills and cultural knowledge; those interested in Arts & Humanities charities; students seeking a qualification in specific languages, regions, and literary and cultural methodologies.
Why Study this Course?
Intellectually challenging - with its global focus, interdisciplinary and decolonizing approach, the programme challenges you to engage with crucial, complex cultural and political questions.
Choice - there is a wide variety of options and the possibility of studying texts in English as well as in a range of other languages.
Excellent teaching and support - you will receive expert teaching and research supervision across a wide range of time periods, genres, media and methods. The Department of Modern Languages has particular expertise in Postcolonial Studies, Sexuality and Gender Studies, Linguistics, Cultural and Literary Studies.
Foundation for future careers or further study - the programme is ideal for those students looking to develop specific research interests and/or prepare for study at the PhD level, but it is also an excellent way of gaining a broader overview of the subject that will prepare you for a broad range of careers.
Dynamic postgraduate and research community - with interdisciplinary conferences, reading groups and events run by postgraduate students as well as academic staff, there are plenty of opportunities to discuss, develop and disseminate your work, as well as to gain experience of organising academic events.
Modules
You will study three core modules and three optional modules before completing your MA with a 15,000-word dissertation.
Core Modules
Global Critical Theory
Global Critical Theory addresses a number of topics, such as theories of language, multimodality, the anti-colonial and anti-racist imagination, postcolonial gender and intersectional perspectives. You will be encouraged to test the possibilities and limits of various theoretical approaches by drawing on your knowledge of world literatures, as well as on your expertise acquired through other modules. Influential theoretical approaches will be considered in relation to lesser-studied texts, which may lead you to deploy theories creatively or to critique and revise dominant theoretical paradigms.

Assessment: 4,000-word essay
World Literatures Compared
World Literatures Compared introduces you to the range of ways in which literature has been created and experienced across time and space. The module deals with a number of topics, including Literariness; Circulation and canon formation; Authorship and influence; Figurative Language and Rhetoric; Genre. The materials studied are selected from a range of cultural contexts from across the globe. You will be invited to reflect on how normative understandings of world literature are derivative of their cultural contexts, and how examining different cultural contexts can generate new understandings of world literature.

Assessment: 4,000-word essay
Research Methods in Critical Cultural Studies

This module will prepare you for your MA dissertation by equipping you with the key research skills necessary to produce strong postgraduate work. It also reaches beyond the Masters, preparing students for further postgraduate study or careers outside academia. Students will attend sessions run by module leaders on writing a cultural studies or gender studies essay; writing a literature review on cultural studies and gender studies texts and writing a research proposal.

Assessment: 4,000-word literature review and a 500-word research proposal
Optional Modules
Alongside these core modules, students will choose from a range of optional modules, including (subject to availability):
Global Histories: Comparisons and Connections

Ethics and Global Ethics

Global Literatures in Britain

Muslim Women's Popular Fiction

Nation and Identity

African-American Freedom

Theories of the Modern

Law and Literature

Postcolonial Poetry and Poetics

Mapping the Middle Ages: Cultural Encounters in the Medieval East and West

Understanding Medieval Literature and Meeting Medieval Manuscripts
Dissertation
In addition to your taught modules, you will conduct a piece of independent research with the support of a supervisor, culminating in a 15,000-word dissertation.
Teaching and Assessment
The MA Comparative Literature and Critical Theory fosters independent research skills and requires students to demonstrate initiative through taking an analytical approach to language, texts, cultures and contexts.
Through a combination of taught modules and a supervised research project, students are encouraged to challenge deep-seated perspectives and to develop their own critically informed views.
Alongside three core modules - "Global Critical Theory", "World Literatures Compared", and a research methodologies module - students take a series of optional modules of their choice and write a dissertation
Students will have the opportunity to work with texts in a range of languages, including all the major languages of Europe, and core literary traditions of the Middle East and East Asia. There are exciting opportunities for language learning, to enable students to engage closely with cultures they have not studied before. The programme also welcomes students who focus on English-language materials and who work with texts and theories in English translation.
Support with academic writing
As a postgraduate student in the College of Arts and Law, you have access to the Academic Writing Advisory Service (AWAS) which aims to help your transition from undergraduate to taught Masters level, or back into academia after time away. The service offers guidance on writing assignments and dissertations for your MA/MSc programme with individual support from an academic writing advisor via tutorials, email and the provision of online materials.
International students can access support for English Language development and skills through the Birmingham International Academy (BIA).
Fees
We charge an annual tuition fee. Fees for 2020/21 are as follows:
UK / EU: £9,250 full-time; £4,625 part-time
International: £19,170 full-time
The above fees quoted are for one year only; for those studying over two or more years, tuition fees will also be payable in subsequent years of your programme.
For EU students applying for the 2020/21 academic year
The UK Government has confirmed that EU students will continue to be eligible for 'home fee status' for entry in September 2020, and will continue to have access to the financial support available via student loans for the duration of their course.
How To Apply
Application deadlines
The deadline for international students to apply is Wednesday 1 July 2020. The deadline for UK/EU students is Thursday 10 September 2020.
Our Standard Requirements
The programme allows for multi-disciplinary entry. You will need an upper second-class Honours degree (2:1) or equivalent if you were educated outside of the UK.
International students
Academic requirements: We accept a range of qualifications, no matter where you have studied previously across the world. Please use our handy tool below to calculate your country equivalent.
English language requirements: You can satisfy our English language requirements in two ways:
by holding an English language qualification to the right level; for this course we ask for IELTS 6.5, with a minimum of 6.5 in all components.

by taking and successfully completing one of our English courses for international students
Employability
Your degree will provide excellent preparation for your future career, but this can also be enhanced by a range of employability support services offered by the University and the College of Arts and Law.
The University's Careers Network provides expert guidance and activities especially for postgraduates, which will help you achieve your career goals. The College of Arts and Law also has a dedicated careers and employability team who offer tailored advice and a programme of College-specific careers events.
You will be encouraged to make the most of your postgraduate experience and will have the opportunity to:
Receive one-to-one careers advice, including guidance on your job applications, writing your CV and improving your interview technique, whether you are looking for a career inside or outside of academia

Meet employers face-to-face at on-campus recruitment fairs and employer presentations

Attend an annual programme of careers fairs, skills workshops and conferences, including bespoke events for postgraduates in the College of Arts and Law

Take part in a range of activities to demonstrate your knowledge and skills to potential employers and enhance your CV
What's more, you will be able to access our full range of careers support for up to 2 years after graduation.
Last updated Feb 2020
About the School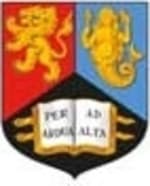 Our College of Arts and Law Graduate School is a vibrant international community of over 1500 postgraduate students. We benefit from excellent research resources and a supportive environment that allo ... Read More
Our College of Arts and Law Graduate School is a vibrant international community of over 1500 postgraduate students. We benefit from excellent research resources and a supportive environment that allows your research to flourish. Located in the Arts building at the main Edgbaston campus, our team of academic and operational staff are on hand to offer support and advice whenever you need it.
Read less