MA in Communication Management
Home ›
MA ›
MA in Communication Management
Read more about this program on the school's website
Program Description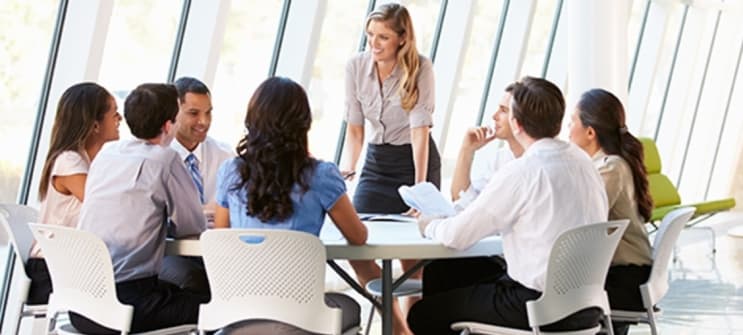 The Communication Program in the Department of Organizational Sciences and Communication now offers a Master of Arts in Communication Management.
GW's MA in Communication Management explores systematic planning, implementing, monitoring and revising of communication messages and processes (including technology and networks) within and across organizations. The program is designed to meet the needs of a diverse pool of students with varying career aspirations in this growing field and is the only degree of its kind in the Washington, D.C., metro area.
Students develop their problem-solving, strategic decision-making and written and oral advocacy skills throughout the course of the interdisciplinary program. Graduates are well-equipped to excel in communication management objectives, such as:
More effective leadership
Better flow of essential communications
Higher employee satisfaction
Stronger brand recognition
Increased profits
The MA program also prepares students planning to continue to doctoral programs in communication and related disciplines, such as international affairs, organizational sciences, and public health. Current GW undergraduate students may be eligible for a 10% tuition discount and have the requirement for providing GRE scores waived.
GW's location in the heart of D.C. provides students with unique access to a wealth of government and media agencies, consulting firms and other notable organizations that enhance the graduate studies experience.
Department of Organizational Sciences and Communication - Columbian College of Arts & Sciences from GW Arts & Sciences on Vimeo.
Admission Requirements
Students applying for degree candidacy must meet the entrance requirements of GW's Columbian College of Arts and Sciences. A bachelor's degree with a B average (or the equivalent) from an accredited college or university is normally required. Preference in admission is given to applicants with strong academic credentials and appropriate undergraduate preparation. All applicants are required to take the Graduate Record Examination (GRE).
With advisor and dean approval, up to six credit hours of coursework may be accepted as transfer credit.
The completed application should be submitted directly to the Columbian College of Arts and Sciences, including:
Official GRE general test scores (Institutional code 5246). Waived for applicants who hold a J.D., M.D. or Ph.D.
Official TOEFL test scores for students who are from countries where English is not the official language or for those who do not hold a degree from an accredited US Institution. (Minimum 550, or 80 on iBT; institutional code R5246).
Completed application form.
Application fee (non-refundable). See the graduate admission website for a list of eligible fee waivers.
Official transcripts from each college or university attended. Unofficial transcripts must be uploaded to your online application. Official transcripts are required only of applicants who are offered admission. If transcripts are in a language other than English, English language translations must be provided. The English translation alone should be uploaded to your application.
Two letters of recommendation.
Statement of purpose. In an essay of 250 – 500 words, state your purpose in undertaking graduate study in your chosen field. Include your academic objectives, research interests, and career plans. Also discuss your related qualifications, including collegiate, professional, and community activities, and any other substantial accomplishments not already mentioned on the application.
Current resume.
Last updated Feb 2020
About the School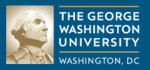 At GW's Columbian College of Arts and Sciences, research thrives, critical thinking is endemic, collaboration is constant, and real world training go hand-in-hand with learning.
At GW's Columbian College of Arts and Sciences, research thrives, critical thinking is endemic, collaboration is constant, and real world training go hand-in-hand with learning.
Read less